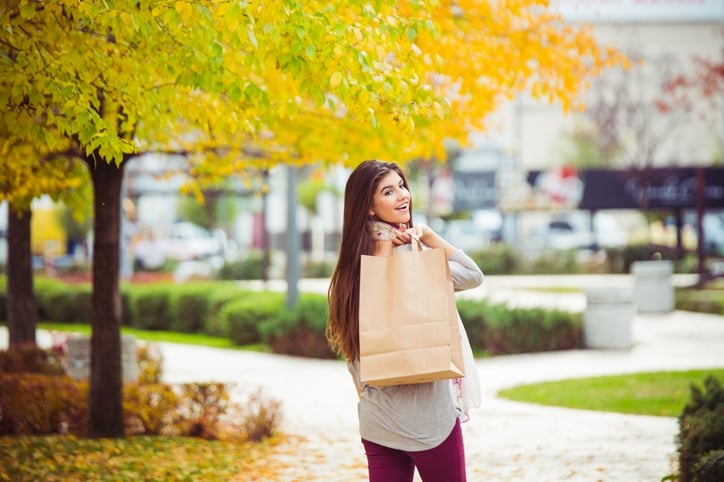 As the summer winds down and we head back into the school season, marketers everywhere are looking ahead to consumer trends throughout the fall and winter. Things change when the weather drops and as fall morphs into holiday season, lots of changes in customer behavior are also to be expected. Not only that, but Columbia is home to Mizzou, the University of Missouri. With an academic-year enrollment topping 35,000, Mizzou can't help but affect consumer purchase behavior for the mid-Missouri economy. College students, including the brand new freshman class every year, will take up residence in town for the next nine to ten months, at least (if they don't stay for summer classes) and marketers should be watching their behavior.
Are you prepared for the coming consumer behavior changes in the fall? Here, we'll go over six things to watch for to help you make great marketing decisions this fall and winter.
As summer wraps up and fall kicks into gear, expect to see consumers:
1. Get wrapped up in fall sports (like football!)
Mizzou is, of course, a big football school! And what Mizzou college student doesn't like to cheer on the Tigers? Between college football and the bigger commercial behemoth that is the NFL, sports fans across mid-Missouri have plenty to look forward to! Football frenzy affects multiple different aspects of consumer purchasing and spending, including things like tailgate supplies, outdoor clothing, restaurants for after the big game, and of course, sports memorabilia.
2. Plan holiday trips
According to the United States Department of Transportation, long-distance travel reaches its peak during Thanksgiving, Christmas, and New Year's. Most people arrange trips for a minimum of six days during Thanksgiving and the number of long-distance trips during this period goes up by 54%. Over Christmas and New Year's, that number is still 23% higher than the rest of the year, but the holiday season overall obviously gives a huge boost to travel. You don't have to run a travel agency to benefit from this boost, though: You can appeal to consumers in one or all stages of travel with your good or service — booking tickets, packing, renting cars, buying gas and even food and entertainment purchases.
3. Purchase cold weather items
This one is, of course, a given! As it gets colder, consumers (especially those college students!) will be revamping their wardrobe and their homes and cars for the weather. Expect to see sales of common items like sweaters, scarves, and boots increase, but also be prepared for the bigger ticket items like weather-related adjustment purchases to houses and vehicles. Lots of items fall into the category of "weather-related," including things like sports equipment, so be prepared for the bump in sales during this time.
4. Start shopping for the holidays
It's not just gifts and gift wrap that see an increase in sales numbers in the fall and winter. People are also going out more, attend more events, and throwing more parties! Home decorations, party supplies, and event ticket sales will all increase during this period. College students also support this trend: Winter break from school means more time to do activities and make related purchases.
5. Remodel their homes
This one isn't exactly obvious on its face, but in some parts of the country, consumers take advantage of cold weather to make necessary and desired changes inside their homes. While there are better seasons for some remodeling projects (i.e., deck building, landscaping, getting a new roof, just to name a few examples), the colder months provide ample opportunity to replace flooring, paint walls, remodel bathrooms, and get a head start on future warmer season remodeling projects. Marketers can advertise all year long for home improvement projects, but pay close attention to the holiday season, as well!
6. Take a new look at their financial plans
As the end of the year approaches, many people take a closer look at their finances, to start planning for the next year and beyond. Examples of this can include advanced trip planning, or looking ahead to start saving for purchases on big-ticket items (a new vehicle purchase, for example). People also start factoring in the cost of things like college or retirement during this time. Marketers should take advantage of this renewed financial planning. If retirement is on the horizon, this is a great time for financial planners to increase their advertising spending. Insurance agents can also see an uptick in business, as renewals tend to increase this time of year — and accidents tend to happen more if there is bad weather.
Additionally, the healthcare field tends to get really busy during fourth quarter because people have to use up their HSA or meet their deductibles.Keeping in mind that consumer behavior changes in a lot of ways in the fall is important for the savvy marketer. As you look ahead to trends impacted by the dips in weather and school season starting again, you can review and adjust your advertising strategies to take advantage of these changes.