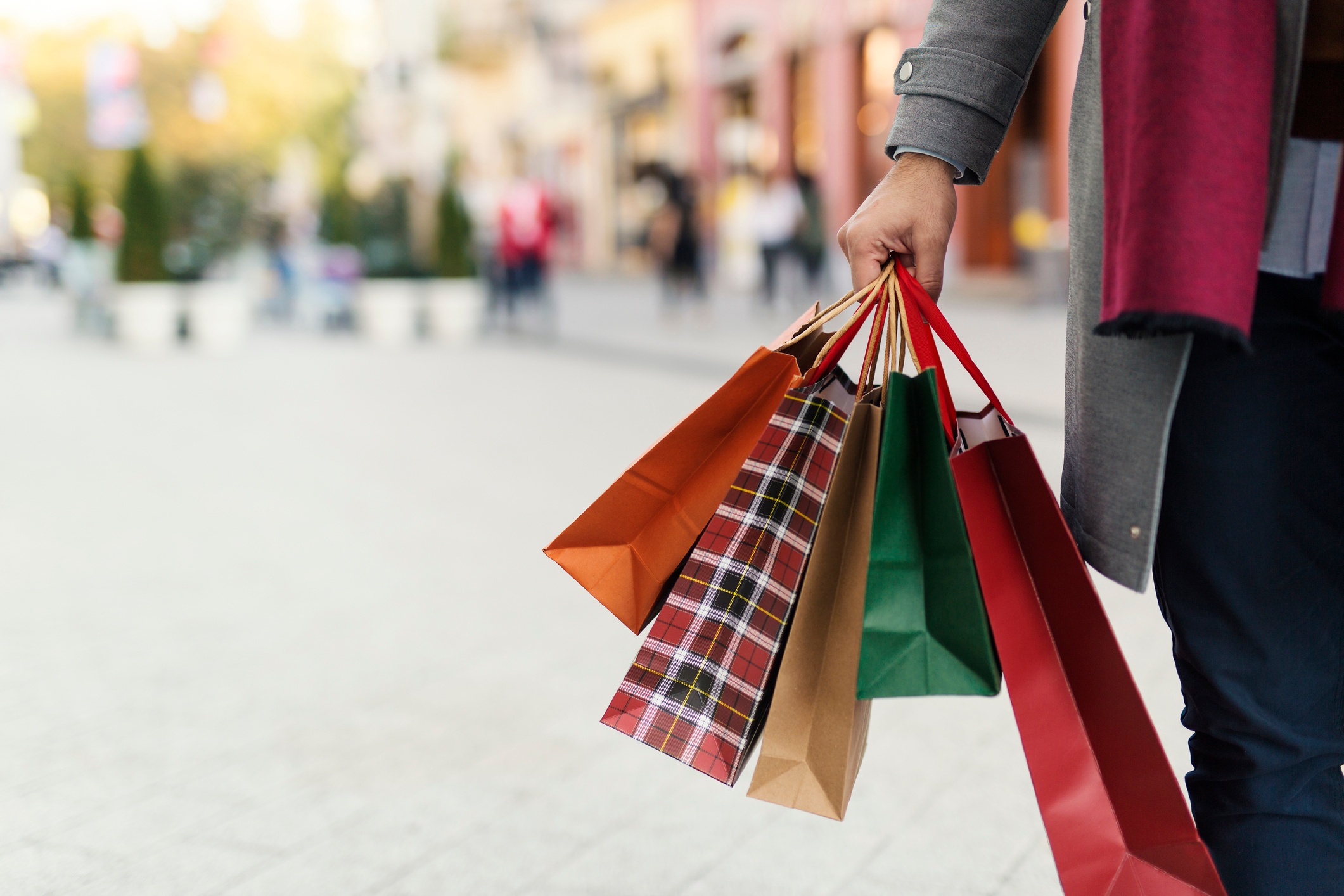 According to the National Retail Federation, shoppers spent $691.9 billion during the 2017 holiday season, and that figure is expected to grow in the upcoming years. As a business owner, it makes sense to ramp up your marketing efforts to capture a portion of these holiday sales.
By the end of the year, however, you may have already spent the majority of your marketing budget. And although it might seem worth it to go over budget to start marketing for the holidays, that approach could backfire. Overspending on pricey holiday marketing campaigns may have a damaging effect on your company's bottom line. Thankfully, you can remain competitive through this shopping season and beyond with the 10 following free or cheap holiday marketing tactics.
1. Run a 30- or 60-Second Radio Ad
As revealed in a study by Nielson Catalina Solutions, radio advertising delivers a $12 return on every dollar spent, making radio an ideal channel to promote your holiday marketing campaign. You can easily create a 30- to 60-second radio ad that highlights products and services that are valuable to your customers during the holiday season. Even more, you can also include a catchy jingle that will keep your company name and tagline ringing in the ears of your target audience.
To keep costs down, choose a radio station that provides ad packages that fit your budget. For example, when brands buy an advertising schedule with Zimmer, the ad creative is included in the total cost. Even on a budget, radio gives you a great opportunity to effectively reach your audience with holiday marketing campaigns.
2. Blog Consistently
With an industry-specific blog, you can position yourself as a thought leader, improve brand loyalty and increase your company's visibility in search results. With this approach, you can provide educational and engaging content that drives potential customers to make a purchase. For example, a dentist office may post a blog series about maintaining dental hygiene during the holiday season, and include links to cleaning services within the posts. The key is to post valuable content on a consistent basis, as well as apply best search engine optimization practices, to maximize engagement with your target audience.
3. Sponsor a Community Blog
Many communities have a go-to blog for hyper-local news, events and other information about things happening in the area. Many people visit these sites for business referrals as well, so it is a great place to maximize your holiday marketing success. Elect to sponsor the blog, and they will run your ads on a regular basis to help you drum up business. Evaluate the site's pageviews and audience engagement to negotiate a fair rate for sponsorship opportunities. Alternatively, you can offer to be a guest blogger and drive free referral traffic to your own company website.
4. Boost Your Email Marketing
Email marketing is a great tool to attract and retain customers during the holiday season, especially considering that one study predicted there would be 3.8 billion email users before the start of 2019. Continue building your email list through lead generation efforts, but focus more of your attention on engaging existing leads and customers, as they're more likely to make a purchase. Create an email newsletter, deliver promotional emails and leverage re-marketing to increase your chances of driving profitable customer action during the holidays.
Another option is to automate certain emails using marketing automation. Many free email marketing platforms offer this feature at no cost, and this allows you to easily engage potential customers and move them through your marketing funnel with targeted emails. This could be an automatic welcome series for someone who recently downloaded an eBook, a thank-you email for a recent purchase or a daily email providing tips and resources to your subscribers.
5. Host Giveaways and Contests
Hosting giveaways and contests is a great way to engage your target audience during the holiday season, which can also increase brand awareness and even drive sales. You can use your products or services as prizes, or form partnerships with other organizations, like a radio station, to offer a variety of prizes that will interest your audience.
As potential customers enter your giveaway or content, they can also choose to opt in to receiving emails and other correspondence from your business. And you can also promote your giveaway or contest on social media, on the radio and through digital ads to further maximize your lead generation efforts.
6. Publish Engaging Video Content
With just a mobile device, you can record informative and entertaining video content for your audience. And it works, as 76% of marketers say video has helped them increase sales. Through the videos, you can address your customers' pain points and position your products and services as the key solutions to those issues. You can do all the recording and editing yourself using free apps, including Splice and Quik. Upload your videos to your website, post them on popular hosting sites - like YouTube and Vimeo - and share them on your social media channels to attract potential customers.
7. Build Your Social Media Presence
A strong social media presence can help build brand loyalty and keep your company at the forefront of your customers' mind, especially during the holiday season. In fact, nearly 60% of Millennials admit that social media influences what they buy, according to an Allianz study.
The key is to actively engage with your customers by sharing compelling content that also strengthens your brand loyalty. You can simply share links to blog posts, upload videos, share photos and even post questions to effectively build your social media presence. Be sure to use different social media platforms - based on where your audience prefers to hang out online - to expand your holiday marketing reach and achieve measurable results.
8. Start a Customer Referral Program
Your loyal customers can boost your holiday marketing campaigns through a referral program. With this type of program, you can reward your customers with discounts, deals or freebies for sending new clients your way. You can set the terms to only provide a payout when the referred client makes an eligible purchase from your company. To achieve great holiday marketing success, you will need to identify an optimal referral incentive that makes it worth it to both you and your customers.
9. Submit Your Events to Your Radio Station's Public Calendar
Your favorite radio stations manage daily, weekly and monthly calendars that notify the community of local events. If you are holding a holiday promotion or hosting a holiday party or event for the public, you can request to add that content to the calendar to attract potential customers to both your website and brick-and-mortar location. Most radio stations offer their community calendar as a free public service that helps link businesses and customers.
10. Secure a Guest Spot on Talk Radio as an Expert in Your Industry
As you build your standing as a thought leader in your industry, you may find that you have plenty of valuable information to share. Take those discussions and big ideas to a public forum by securing a guest spot on a talk radio station. Keep conversations fun and engaging to encourage listeners to check out your company and ultimately learn more about your products and services.
You don't have to break the bank to successfully market your business during the holiday season. Simply use any or all of the 10 holiday marketing tactics above to start attracting potential customers and driving sales throughout the holidays and beyond.