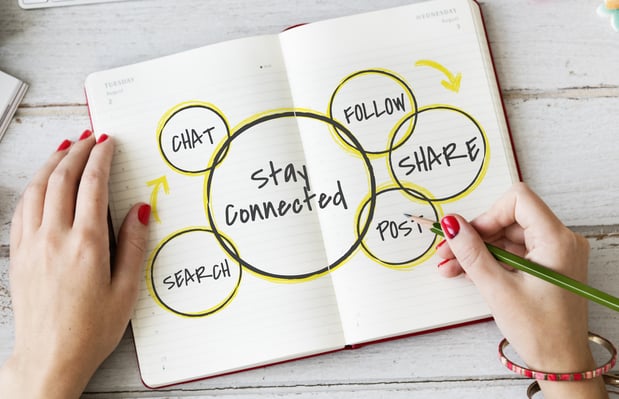 It is clear over the past 10 years how popular social media marketing has become. But, believe it or not, some businesses are still not executing the correct social media strategy or think that it has no effect on their business. Spoiler Alert: it most definitely does. When you hire a person who studies social media platforms and is dedicated to engaging with customers, producing branding and sales driven content, and building awareness that is HUGE for your business. Still don't believe us? Here are are top reasons why your business needs a social media manager:
Content Wise
One thing that social media managers are trained in is how to keep a consistent brand voice while implementing STRATEGY based posts that they know will garner engagement. Instead of posting the first funny meme you can find, a social media manager will actually implement a strategy that includes branding, informational, engaging, AND sales posts so you have a good spread of content that will actually capture a follower's attention and then lead them to want to do business with you.
Advertisement Wise
Social media managers know how to allocate budget for paid posting so that ads are run effectively to get RESULTS. Ads systems on social media are incredibly advanced, and full marketing strategies can be implemented via social media, so having someone that KNOWS how to use these tools is an incredibly important part of a social media advertising strategy.
Consistency
Instead of trying to cut 1-2 minutes out of your day to post, a social media manager will ensure that you have a consistent presence and voice across all platforms of your choice. In addition, a social media manager is equipped to answer customer service queries and respond to customers. Constant engagement with follower bases builds loyalty among fans of the business, which turns them into repeat customers.
Crisis Management
Social media managers have a unique advantage when it comes to crisis action. They can quickly change content and messaging to respond and match crisis situations that business owners, salesmen, and other employees can not do. Having someone dedicated to your social media will ensure that you are always providing up to date information to your clients.
Analytics and Reporting
A lot of reporting and analytics must be monitored to ensure success when it comes to social media marketing. Social media managers have the tools and the knowledge to read these analytics, translate them, and make changes to strategies to continue success/put goals back on course. They understand what the metrics for success are, what response is vs results, and how to ensure that we're getting RESULTS from our social media marketing efforts, not just response. A like, comment, or share are great for exposure, but if that exposure isn't turning into dollars, you've got a problem.
Not a social media whiz? No problem! Partner with the experts at Zimmer Communications to learn how your business can implement a strong and effective social media strategy. Schedule a consultation today!