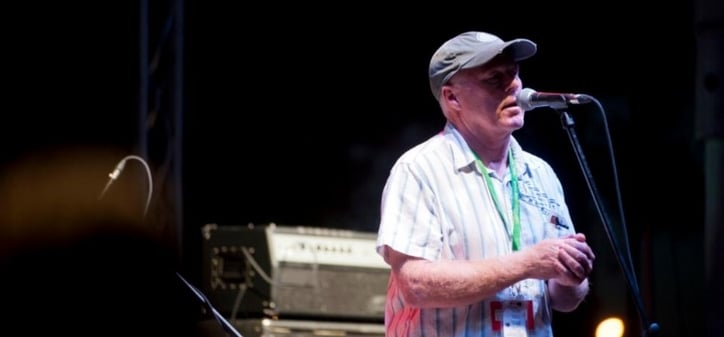 In this series, we're getting to know Mid-Missouri business leaders. Zimmer Radio & Marketing Group sat down with a handful of different businesses, and their owners, to learn more about the success they've had and lessons they've learned.
Today's Business Leader: Richard King, President of Thumper Entertainment
How long have you been in this type of role or industry, and how have things changed the most since you first started down this career path?

I have been in the live music/special events business for over 35 years. The changes over those years are pretty substantial. The list is very extensive! Technology has clearly been the most significant. No more fax machines or overnight mail service. Everything can be delivered by email. The affect social media has on marketing has become my best friend! The development in sound technology has made for much more efficiency in the delivery of music!
What has been the biggest risk you've ever taken as a business leader? And what were the results?
I always considered what I did for a living was a daily risk. My biggest risk was the decision to move my business to a new location in 1990. I had many sleepless nights making that decision but the result was very positive!

What one piece of advice do you have for emerging business leaders in the Mid-Missouri market?
My advice to emerging business leaders would be to pay attention! The changes especially in our world today are constant! Try and stay ahead of the latest technological advances. Most of those changes can not only significantly improve your business but makes sure everyone is not passing you by!
Do you have a favorite author/speaker/industry leader that you follow or have learned from over the years?
Well, an easy one would be Bill Gates! The contributions he has made to making this world a better place are enormous. But really, my list is long!
As a leader, what has been the most challenging part of managing people and how have you overcome that?
The biggest challenge in managing people is truly understanding that we are all very different. We need to recognize that fact and embrace it! We may never see eye to eye on all subjects but it is my job to find how they can best contribute to my business. I've have learned over the years that it is imperative that you remain positive. Nothing worse than a cranky leader! You will obtain very little productivity with a negative atmosphere.
What is the most rewarding part about where you are at now professionally?
After spending 34 years running the Blue Note and another 15 years with Mojos, I now realize what a positive effect we had on the daily lives of many people in Mid Missouri. Music changed my life in so many ways. I didn't realize I wasn't the only one!
How do you generate new ideas?
New ideas are created by the environment you place yourself in. I am very fortunate to be surrounded by very bright, creative people that are willing to go the extra mile to achieve success.
Can you tell us about a marketing campaign you've done that has been particularly effective? What do you think made it so effective?
There are many but one in particular involves country music. A young lady had approached me about the value of her radio stations ability to get the word out. I was a novice in that style of music. I'd like to say she held my hand and guided me through a very productive time for my business.
If you could tell your former up-and-coming self to remember ONE thing, what would it be?
My up-and-coming self learned everything "on the job." I always thought the relationships that I built over the years was key to the success that we had. No matter how frustrating those relationships can be, always maintain those relationships. Burning bridges accomplishes very little!
How do you think your company/brand is doing things differently in Mid-Missouri? And what kind of impact is that making?
Our company is basically the only one doing what we do in Columbia- putting on a music festival! We spend an entire year preparing for three crazy days in the Fall. We want our brand to reach all Columbians. We want our production to deliver what we promise. The public has many options when it comes to spending their entertainment dollars. We don't want to lose their support!
What's your #1 tip for conducting any type of business meeting?
Business meetings need to stay on point and encourage input from everyone. Keeping it positive is a must!
In one word, characterize your life as an entrepreneur.
Challenging!