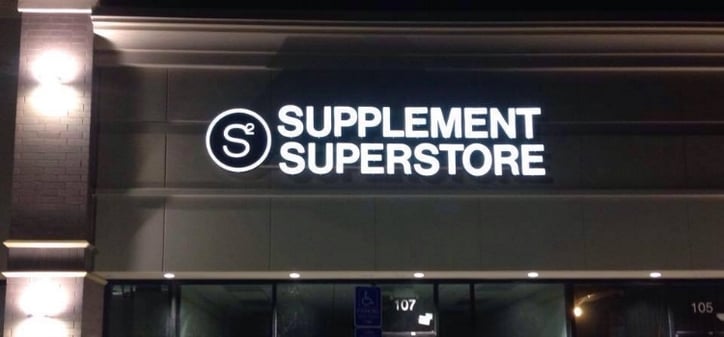 In this series, we're getting to know Mid-Missouri business leaders. Zimmer Radio & Marketing Group sat down with a handful of different businesses, and their owners, to learn more about the success they've had and lessons they've learned.
Today's Business Leader: Braden Posey, franchise owner of

Supplement Superstores
How long have you been in this type of role or industry, and how have things changed the most since you first started down this career path?
I've been in the industry for eight years and in that time frame most of the changes have been related to the increase in online retail sales.

What has been the biggest risk you've ever taken as a business leader? And what were the results?
Opening our second store just six months after our first store was a big risk but so far it is working out well.
What one piece of advice do you have for emerging business leaders in the Mid-Missouri market?
Work harder than your competition and read.
Do you have a favorite author/speaker/industry leader that you follow or have learned from over the years?
Gary Vaynerchuk is exceptional for online marketing, sales, and motivation. He's probably my favorite.
As a leader, what has been the most challenging part of managing people and how have you overcome that?
Personality differences can be a challenge but establishing an exceptional company culture helps different individuals work smoothly as one team.
What is the most rewarding part about where you are at now professionally?
Growing our business to give our employees long-term career opportunities.
How do you generate new ideas?
Reading books, brainstorming, lots of time on the job.
Can you tell us about a marketing campaign you've done that has been particularly effective? What do you think made it so effective?
Our radio ads work because the radio personalities use and love our products. It's authentic and people can tell.
If you could tell your former up-and-coming self to remember ONE thing, what would it be?
Keep working hard and never get cocky.
How do you think your company/brand is doing things differently in Mid-Missouri? And what kind of impact is that making?
We care about our customers sincerely. That makes all the difference.
What's your #1 tip for conducting any type of business meeting?
Never use a power point. It's a crutch. Learn avoid it.
In one word, characterize your life as an entrepreneur.
Caffeinated