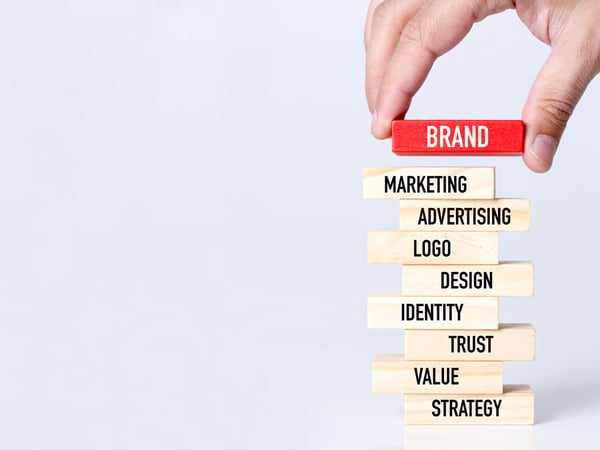 As a business owner, you have a unique opportunity. You own something that has a chance to become a part of local culture, to join the regional vernacular, to contribute to the zeitgeist… to be a BRAND.
But what IS a brand? More than just a slick logo, a brand encapsulates ALL mental associations, both good and bad, that consumers have about your business… so building yours goes well beyond coming up with a cool business name and tagline. It means taking control of EVERY aspect of a consumer's experience that you possibly can. Once your brand identity is fully realized, your efforts to develop and market your business become exponentially more powerful.
So how is THAT done?
Love 'em or hate 'em, most Mid-Westerners are familiar with Cracker Barrel. They started in the Midwest back in the 70s and have since expanded to 660 stores in 45 states. If you've dined at one, you've dined at them all. All of their locations have the same type of wood and stone exterior and interior. You'll always see rocking chairs on the front porch. Their brown and yellow logo is the same wherever you see it. If you've been there, you've probably played that little golf tee triangle puzzle on the table. You know you'll always find charming country kitsch clothes, toys, music, jewelry, gourmet jellies, candies and ornaments in the front shop. At least one of the many vintage brick-a-bracks they display on their walls has caught the eye of every diner at any of their locations. You know you'll see a large, cozy fireplace in the dining area. You know all the servers will be wearing the brown apron. Most importantly, if you love their food, you always love their food. If you're a fan of the country boy breakfast, you'll enjoy it every time and at every location—because it always looks and tastes the same no matter who is cooking it.
Cracker Barrel
Cracker Barrel is one of the finest examples of a local business branding itself with the professionalism of a national chain from the get-go and, as a result, becoming a national chain. It all started with a very clear vision. The founder wanted to do something unique; replicate the look and feel of the traditional country store he remembered from childhood, with a name that gives it a southern country theme. He intended for it to attract the interest of highway travelers and he knew it would serve food like biscuits, grits, country ham and turnip greens. They've known from the beginning what they are and what works about what they are… and they've replicated it perfectly 659 times.
Whatever your business, you CAN create a brand as strong as theirs. The most important (and perhaps most difficult) first step is A) knowing how your business is perceived by others and B) having a clear vision of how you WANT them to perceive it. If you have a vision for your brand as fully-fleshed out as Cracker Barrel, then it's a matter of manifesting that vision.
EXAMPLE; let's say you're a dentist. Let's say your vision is to be the Dentist kids LOVE to visit. To start, let's hope you're just naturally good with kids. From there, it's all about considering every point of contact with the public and crafting an image that says "This is a FUN place to bring your teeth!" Some aspects of your business you might consider:
How are you dressed? Short of wearing an actual clown costume, how can you appear so that you look professional and trustworthy, but also so that kids immediately know you're going to make this a fun experience? Do you know any great dentist jokes?
YOUR STAFF. Of course they need to be skilled and competent. But also, do they know what experience you are trying to create for clients? Did you hire with that in mind? Do they look the part? Do they act the part? Are they also good with kids?
YOUR LOBBY. You can't necessarily control the outer appearance of your business / building, but you can usually decorate your lobby and rooms how you see fit. Does your practice scream "Kid-friendly" from the moment your clients enter the front door?
YOUR BUSINESS NAME & LOGO. Does your name and logo immediately communicate who you are, what you do and what people can expect to experience? Or is it confusing / conflicting with the image you're trying to create? A generic name like "Knopfler Dentistry LLC" doesn't convey the greatest dentist a kid has ever known… whereas something like "Doctor Smiles – the FUN Dentist!" leaves no room for doubt.
YOUR VEHICLE. When you drive around town, are you branding your business with a vehicle that displays your name, your logo, your slogan, your colors, your BRAND? Does it look like you're fun and have a sense of humor?
YOUR PHONE. When clients call in, are they greeted with a fun message that lets them know they've reached the right place? Did you buy a number that fits your BRAND, like 1-77-SMILE?
YOUR WEBSITE. Is your website fun, colorful, easy to navigate and include all the information a client would need?
YOUR ADVERTISING. Does your advertising successfully convey the experience you want your clients to have? Does it match the style of your business and BRAND? It is consistent across all mediums – radio, TV, web, print, etc?
Final Thoughts
For all of these aspects of your business and more – down to the stationery you use to print invoices – are your branding choices CONSISTENT, working together to form a cohesive, unified over-all image and client experience? The answer should be "yes"!
A solid brand strategy is like a good recipe. If it's done right it can be replicated over and over again with success – and it all starts with a clear vision of what you want your customers to experience. Whether or not your vision is yet clear, you have a wonderful resource nearby; the creative experts at Zimmer Communications are in the business of helping businesses develop their brands and can help you not only develop a clear vision, but manifest it too.