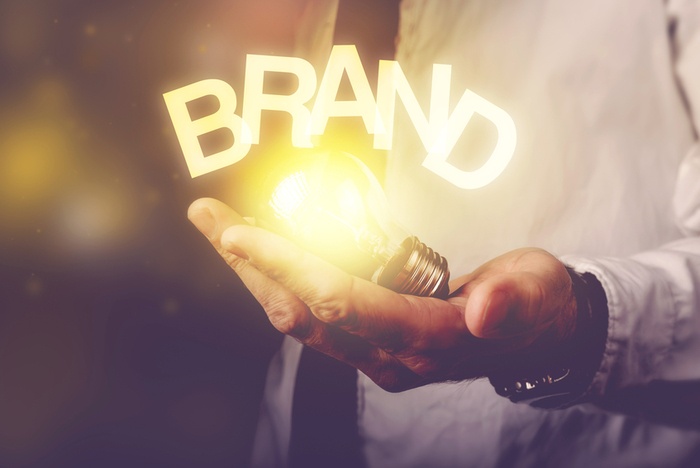 From the Nike swoosh, McDonald's golden arches, Apple's simple and clean advertising, and Coca-Cola's classic red and white color scheme, these are all examples of strong brand creative at work. But creating a recognizable brand isn't only for massive global organizations, it's essential for all businesses to stand out from the competition and carve out a position in the marketplace.
Why Branding Matters
Does branding matter for your local mid-Missouri business? Of course it does. Strong branding creates recognition in your community. Ever heard a catchy slogan or jingle on the radio? Of course you have. Branding also allows you to connect with your audience. Not only any audience, but brand elements of your advertising can be tailored to target your ideal customers. Similarly, you want that audience to trust your business, which is also accomplished by positioning and branding yourself appropriately.
4 Elements of Your Brand Creative to Focus On
1. Your Logo
We'll start with the most obvious of our four elements. Your logo is essentially the face of your business when you're not the face of your business. "It's a graphical representation of the company's value system and way of doing things" says a recent ThinkInk blog.
When thinking about your logo, think about the different ways it can be used to represent your business. Variations of your logo can be very powerful in certain types of marketing and it's great to have options. Go a step further and think about how your logo should look on the page. Creating a style guide around your branding is a great way to communicate your brand elements like margins, sizing restrictions keep your branding consistent at all times.
2. The Colors That Represent Your Brand
Choosing a color scheme is a very important part of how your brand is represented and different colors will convey different emotions around your business. Below we've listed some colors and emotions or perceptions they give people...
Blue
Secure, calm, honest, strong, trustworthy
Red
Exciting, energy, action, passion
Orange
Happy, sociable, friendly, approachable, affordable
Yellow
Logical, playful, optimistic, confident
Green
Natural, organic, fresh, growing
Purple
Black
Sophisticated, formal, authority, strong
So you've decided on a color for your business. Now what? This is another instance where a style guide can come in handy. You can now define the exact colors of your branding elements based on the type of marketing you're engaging in. For example, colors for print — also known as CMYK — are going to be different than colors for web — like RGB or HEX. But if you outline these elements beforehand you'll always be able to make sure your branding is uniform regardless of if someone is readying a print ad for your business in the paper, or a banner ad on a website.
3. Typeface and Typography
When deciding on a typeface to best represent your business, legibility is obviously the number one concern. You also want to think about the typeface in regards to how it's being used in your branding. This is probably best illustrated by the format in this blog post. The header typeface of this section, "typeface and typography" is a different weight and size than the paragraph typeface, found in — wait for it — the paragraphs of this blog post. But again, to maintain brand consistency these elements should be defined in your style guide.
Other typeface elements to think about and add to your style guide…
The name of the typeface and the font family

Definitions for headings and subheadings

Weights and sizes of fonts

Different cases — drop caps, all caps, lowercase, italics
4. Your Tone, Voice, and Language
It's about what you say and how you say it regards to your branding. The type of business, the industry, and the direction of advertising will determine the tone of voice you should take. For example, a divorce attorney most likely wouldn't want to take a lighthearted or cheerful tone in their radio advertising. Similar to the tone you're using, the type of language you decide to use will help to brand your business as well. This could include the formatting of your business as it's written — for example, YourBusiness Inc. — or how you speak to your audience. Do you want to portray your brand as formal and trustworthy, or more fun and energetic? The language you use will also help to define your target audience.
Branding to Enhance Your Radio Advertising
Your radio advertising will help to create awareness around your business in what we appropriately call an awareness campaign. This is a 12-month campaign created solely with the purpose of distributing your brand message over a period of time in order increase recognition and perception of your business. Although necessary, these types of campaigns do take time and it's important to be realistic about your goals and results. Conversely, an action campaign is just that, a campaign created in order to get potential customers to take an action. Combined with an awareness campaign and you've given people a way to learn about your business and take action when their ready.
Zimmer Radio & Marketing Group has years of experience branding mid-Missouri businesses and creating successful multimedia advertising campaigns. For more information about how Zimmer can help develop your brand and reach your target audience contact us today.