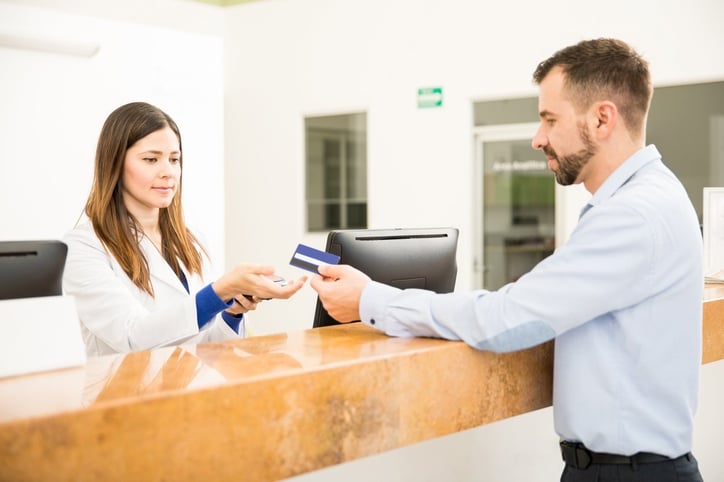 The simple truth is, it's not easy being a healthcare company in 2017. Amidst trying to maintain certification while juggling payer negotiations, prior authorizations, and EHR interoperability, one challenge has made itself more evident: cash flow. More than ever, healthcare companies have to think of their organization as a business that has salaries to pay and a financial position to maintain. While cash flow and reimbursements are the top business concerns, understanding how to acquire new patients is one of the key solutions. Of course, it brings with it a host of other challenges.
More Educated Patients
The digital world has birthed a new type of customer, one that does most of its research before it approaches a brand with questions, let alone a decision to purchase. The medical world is not immune to this — the rate of online searches about healthcare is rising 7% year-over-year, and 43% of consumers will turn to the internet first for health-related information. This has led to services like Google Symptom Search, which aims to diminish reliance on misinformation and alarmist self-diagnosis.
Trying to combat this wave of self-education is useless, but that simply presents your practice with a new healthcare marketing opportunity: content marketing. Position yourself, your staff, and your practice as a whole as a thought leader. This will add reliable information to search results, boost your practice's visibility through SEO best practices, and establish trust with potential patients. Another way to educate the public and stay top of mind is to include educational content in your advertising creative. This can help to establish trust and keep your healthcare company top of mind while educating them through targeted creative and channels.
Cost to Patients
In recent years, high-deductible health plans have risen sharply despite tight financial times. In 2016 alone, individual plan deductibles rose 40%. What's more, 68% of independent copays became more costly as well. The current mire surrounding healthcare legislation doesn't help, either, as a simple executive order from the president means a service that would have been free to patients is now largely their financial responsibility. It can leave consumers cautious.
Consider your options for cash pricing, which may help both you and your patient save money. Help them feel comfortable with discussing their financial barriers to care. Educating potential patients about your services, the fees they'll be responsible for, and the unique value and quality you provide will help you to acquire new patients. Because consumers are often willing to pay more for quality that suits their particular needs, you'll need to emphasize the value you offer to them.
Patient Satisfaction
While we'll get to the impact of patient satisfaction scores due to current regulations in another point, the challenge we're discussing here is from a healthcare marketing perspective. The self-educated consumer doesn't just use content to make up their minds about a diagnosis or their choice in care provider; they also turn to online reviews. Nearly 60% of consumers trust online reviews at least as much as they trust a personal recommendation from a friend.
Satisfaction lies in the experience, so start by educating your own staff about customer service and follow up. Online reputation management through sites like RateMDs, HealthGrades.com, and even Yelp is now a must. There are two aspects to this. First, you can reply to those who've had a poor experience in order to reach out and attempt to rectify the situation. This visibly shows your empathy and dedication, which can influence a potential patient as much as the original review does. Second, you can use these reviews to see flaws in your care and improve the experience at your practice.
Market Share
Consumers by and large control the wallet-share, and that means you need to improve your market share. Commit to a complete marketing strategy that allows you to identify your target patients or clients, which in turn allows you to be present on the best marketing channels to reach them. We've written another post that covers the things you need to think about when developing a healthcare marketing campaign, and the tips we provide there will help you to acquire new patients.
Changing Laws and Regulations
Healthcare reform is a hot topic, even when you avoid the sticky politically motivated aspects about it. MACRA went into effect earlier this year, initiating the shift of reimbursements from volume to value and an onslaught of new processes and paperwork. What's more, patient satisfaction scores are currently tied to the perception of quality care, despite the fact that these can vary widely. The simple fact that healthcare laws are on the precipice of changing yet again doesn't help matters, especially since that law largely determines what kind of insurance and care a patient can afford.
It's critical that your staff stay up to date on the latest regulations and requirements, and that you stay on top of compliance. You may need to take the time to educate your patients as well, especially when regulations change. The more informed you can keep them, and the more transparent your services can be, the more patients will trust you and be satisfied with their experience.
These might be the five biggest challenges to acquiring new patients, but that doesn't mean your healthcare company cannot overcome them. Leverage healthcare marketing to position yourself and your practice as a thought leader while emphasizing the value you provide. Focus on the experience your patients have during their appointments, and practice good reputation management to ensure you see the best ratings possible.