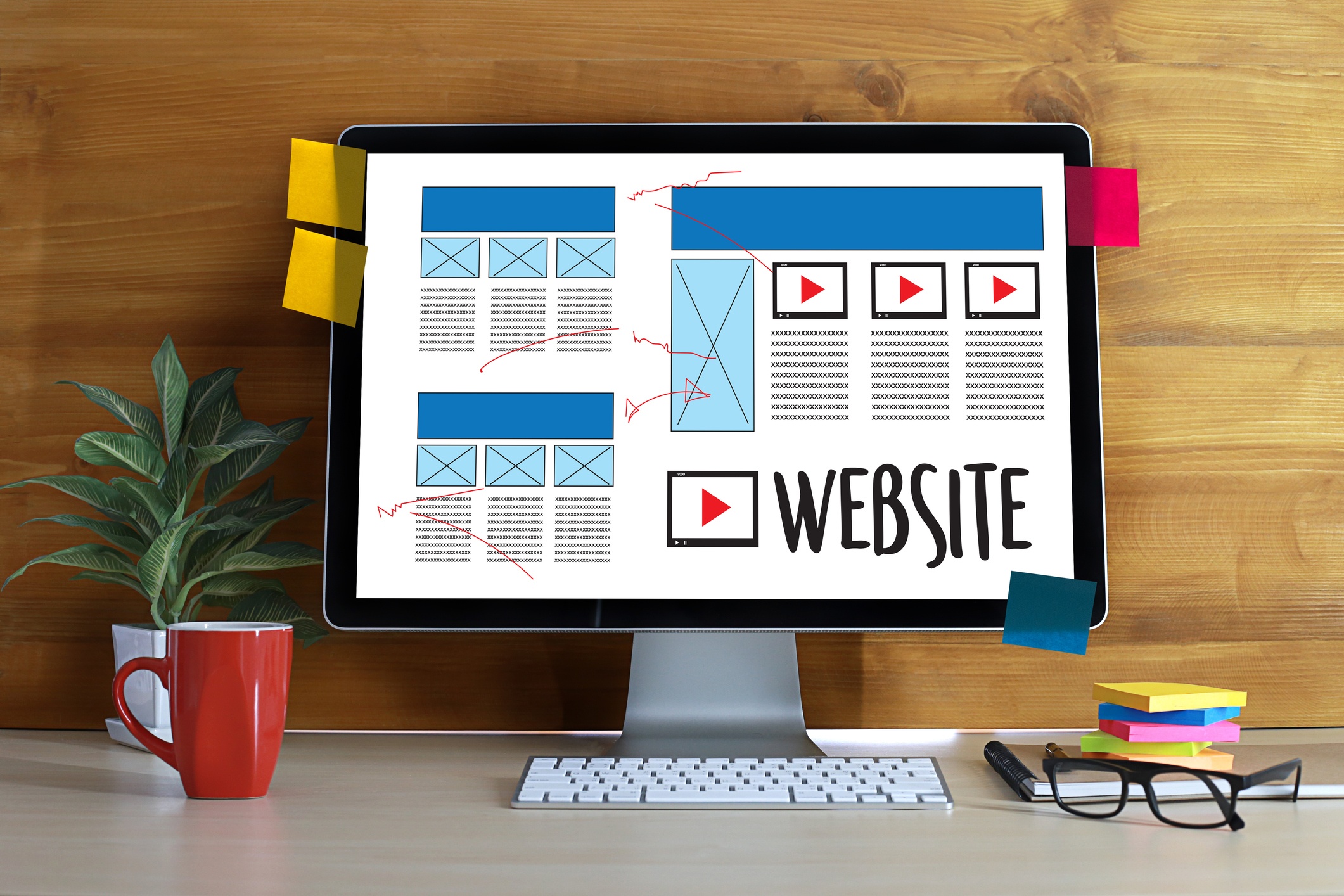 Your website is often the first impression that patients have of your practice, and you need to keep it clean, welcoming and uncluttered. Even before a patient walks through your doors and encounters your friendly staff, 57% of people will be viewing your website on a tablet or smartphone.
Unfortunately, poor website design can be a big turn-off for new clients: more than 90% of people in a recent survey noted that they may not trust an organization based solely on the website design. This shocking statistic, combined with the fact that 88% of people will not return to a website after a bad experience, catapults having good web design to one of the top marketing priorities for healthcare practices. See how the four tips below can help boost the effectiveness of your website.
1. Create a Mobile-Friendly Website
The proliferation of smartphones and tablets means that fewer people are viewing your website "full screen," or on desktops, as you would expect. Instead, they are seeing an often-abbreviated version of your site. If your website isn't mobile friendly, potential patients are likely to keep clicking until they find a site that's easier to navigate - causing you to lose business.
2. Offer Online Scheduling
Today's busy healthcare consumers aren't interested in picking up the phone to make an appointment and risk getting put on hold. Instead, they're much more willing to fill out a quick form or pick a time that's convenient online. When you provide an online scheduling opportunity, you are removing a barrier between your practice and new patients. Surveys show that only 17% of healthcare practices are offering online scheduling, while more than 40% of patients would take advantage of this opportunity.
3. Provide Quality Content
Your website should be more than a few static pages that potential patients can browse. Instead, it should be an interactive resource that includes relevant and timely information for new and existing patients - also known as content marketing. Creating value-added content for your patients helps position your practice as a thought leader in your field, while also helping you to rank in Google or Bing search results for topics that are associated with your practice. For instance, a prospective patient may search for "chronic back pain", and if your site offers a blog post entitled "10 Causes of Lower Back Pain", they can click through to your site and get one step closer to becoming your chiropractic patient.
4. Integrate Tools to Collect Leads
Collecting leads from your website can help build your email list - a critical piece in today's marketing toolkit. Having a ready-made list of individuals who are interested in your healthcare practice and what you can offer is great when you have information that you want to share. When you create exceptional content that visitors view as valuable, such as a comprehensive eBook, they are often willing to exchange their email address, name and phone number for access to the content.
Your website plays a critical role in driving new patients to your practice: providing a welcoming "front door", offering valuable tips and advice, providing online scheduling and supporting your lead generation efforts. When you effectively leverage your website, you will attract more patients and see measurable growth in your healthcare practice.