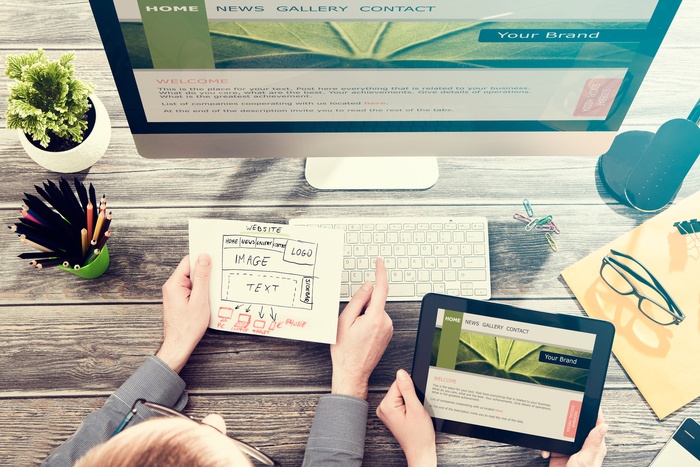 While you probably know that your website is a critical piece in your online marketing strategy, you may not know exactly how to make the most of this valuable tool. The last thing you want is to miss out on opportunities because of a poorly designed website that attracts little traffic, and even less profit.
Essentially, you have 0.05 seconds to convince visitors to stay on your website or move on to the next, according to
Behaviour & Information Technology
. In that brief moment, you have to showcase your brand in a compelling way, and provide a seamless user experience for visitors. More specifically, the goal is to increase the time visitors spend on your website, and make it easy for them to accomplish their initial goal - whether that's downloading an eBook or making a purchase.
Take Some Time to Work on Your Website Today: 3 Ways to Immediately Improve Your Website
You don't have to spend weeks, or even months, redesigning your website. We have come up with three ways to immediately improve your website and begin seeing measurable results
1. Make It Responsive
If your website is unresponsive, potential customers may have trouble accessing your website on their smartphone or tablet. And since
41% of U.S. online traffic
stems from mobile devices, it's important to make sure your website is designed to properly accommodate and engage your audience based on the platforms they use most.
We recently shared a few things you need to know about responsive websites. For example, the importance of improving your loading times and organizing your content for small screens. Depending on your level of experience, you can tackle this task on your own. However, it may be worthwhile to hire a professional web development team with the skills and expertise to provide you with the results you want right away.
2. Update Your Content
Fresh content is vital to your website. Creating consistent content on topics that can inform, educate and engage your visitors helps to establish your business as a trusted resource for your audience.
Additionally, the more content you produce related to your products or services, the more opportunities you have to improve your search engine ranking and attract more visitors to your website.
It's also important to remember that formatting your content helps keep your reader's attention. Instead of creating a "wall of text", use subheadings, bulleted and numbered lists, visuals and short paragraphs to improve the reading experience.
3. Remove Clutter
Clutter is one of the top reasons visitors may leave your website and never return. This typically includes music, Flash animations, unorganized content, and other visual "noise."
Here are a few ways to keep your website clear from clutter:
Keep things simple from the onset.

Avoid using too many Flash animations, bright colors, graphics, pop-up ads and auto-play music or videos.

Use the white space on your webpage.

You don't have to fill every inch of space on your website. According to

Hubspot

, the use of white space makes your text look more approachable and readable to visitors.
Are You Ready to Start Making Big Improvements to Your Website?
Your website may be losing you business before you've even had a chance to engage with potential customers. But with simple steps like making your website responsive, regularly updating and managing content, and clearing out the clutter, you'll be delighted with the positive results you achieve from your newly improved website.