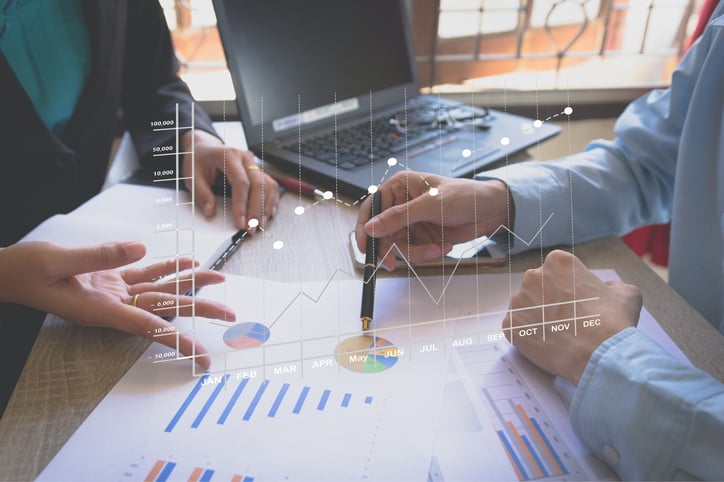 Marketing has evolved to meet changing consumer expectations and needs, and while marketing for medical practices has been slow to keep up, it's becoming more and more important for practices to commit to medical marketing. This is due in large part to the fact that consumers — including current and prospective patients — do a great deal of research in order to find the best choices to suit their needs. While thinking of your patients as consumers may seem cold on the surface, your practice is a business that needs to thrive in an increasingly competitive marketplace. For instance, 73% of consumers turn to search engines to research doctors, hospitals, ailments, and treatment.
By marketing your medical practice, you can ensure that your expertise, dedication, and information are there to influence that decision. We've honed in on five things you need to consider when you develop your marketing plan to ensure that it's both targeted and strategic. Our tips will help keep your marketing consumer-focused so that your practice can be successful, and you can provide your patients with the care they need.
Who Are Your Target Patients?
This is the most important question in your marketing, and you need to answer it first. Your target patients are your audience, and that means your marketing needs to appeal to them. If you have different kinds of patients (e.g., parents, single professionals, sports players, or even new versus returning patients), creating audience segments can help you even further. This will help define a variety of elements in your marketing, as you'll see below. As an example, consider the language you use in your advertising or content: does it sound like you're writing for a medical journal, or is it easy for people with no medical training whatsoever to understand? Being professional yet relatable is key to influencing many audiences.
How Do Your Services Relate to Your Audience and Where They Are in Life?
You need to understand where your services fit into a patient's life in order to understand how to intersect with them. For instance, if your target audience is expectant mothers, you need to understand when during pregnancy they'll search for your services, or even if and when they'll look for information about similar services before they've gotten pregnant. The tone and creative for content and ads should also be determined by how you relate to your audience. For instance, a retirement community with on-site care providers may want a vivacious tone with lively imagery, but a service for end-of-life care may want to be more somber.
How Do Your Services Provide a Solution?
Marketing has a purpose — to convince patients and clients to come to your practice. Along with understanding your target audience, this should be at the heart of your marketing. Consumers want to know if you offer something they care about, especially if it solves a particular pain point. Whether you're trying to have people take a specific action (e.g., make their first appointment, get screened for an ailment) or just trying to build awareness about your practice, the services or products you provide should be easy to determine.
Why Should Your Target Audience Choose Your Practice?
Of course, understanding that your practice can meet their need isn't always enough to convince potential patients to choose your practice. In many cases, a number of brands might offer similar or different services to solve the same problem. What makes you stand out from your competition? How are you different, and why is that better? To fall back on consumer examples, value propositions include pricing, expertise, and quality. How many years have you been in the field? What makes your quality of service stand out? Do you take a particular kind of insurance that other practices in your area don't? How you differentiate your practice should be built into your message.
Where Do Your Patients Spend Their Time?
While you may inquire into a patient's lifestyle and what environmental elements they're exposed to, that isn't what we mean. Rather, what media are they spending time with? If your patients don't watch much traditional TV but do listen to plenty of radio, then spending to run TV ads and not developing a strategy for radio would be a waste of your budget and other resources.
You shouldn't make assumptions about this question either. For instance, 41% of all consumers will be influenced by social media content when making a choice about which hospital or treatment center to book an appointment with. You may think that means predominantly younger generations, and if your patients are older, you may assume that social media isn't a worthwhile channel. Yet, among adults 65 years and older, social media use has tripled since 2010. Additionally, if you think traditional channels should be avoided, you should reconsider. According to a 2016 report by the MPA, people who have made a recommendation about a healthcare product or service say they're influenced by print magazines and radio ahead of other media categories. Print magazines, digital reach, and radio are also the top three ways to reach influencers in healthcare and healthy living.
The market is changing, and competition will continue to be fierce. Answering the questions above will help you uncover the information you need to organize, plan, and deliver a poignant and effective medical marketing campaign. Marketing your medical practice in a way that's consumer-focused (and thus patient-centric) will help your content and advertising be in the right place at the right time with the right message to make an impact.