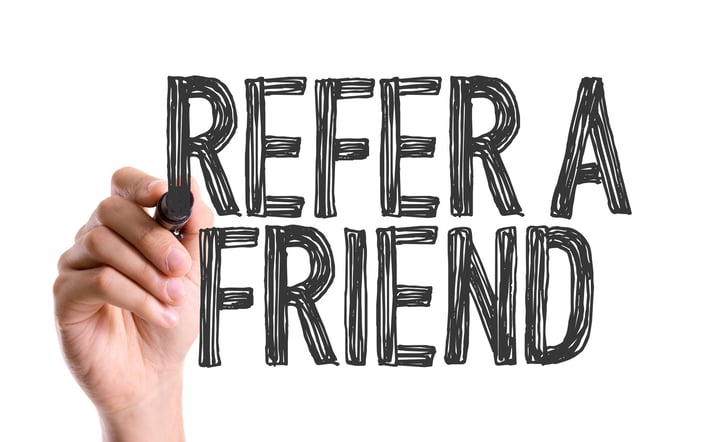 Healthcare businesses, such as a women's health clinics, need to be extraordinarily careful in the way that they advertise. On the one hand, there are legal concerns, while on the other, patients and other customers don't want to be sold to regarding the services they want or need to maintain the lifestyle they prefer. That's why one of the best ways to attract new client business has always been referrals — 92% trust referrals from people they know, and people are four times more likely to buy when they're given this type of referral — and proving your expertise or dedication to service.
In the 21st Century, it can be hard to get noticed amid all the white noise of marketing. In today's post, we'll discuss eight tips to help your clinic increase referrals and draw in new clients.
Maintain Your Online Reputation
Social is the new word of mouth, and it is no less powerful than it was before the advent of the internet. More than 90% of customers read online reviews, and 88% of those say that the reviews play a major role in their final decision. The same percent of people overall (88%) say they trust reviews as much as a personal recommendation, but among Millennials and leading edge Gen Z, more than half trust online reviews more than a personal recommendation. Furthermore, having reviews leads to an 18% lift in sales. Of course, you need to do more than just have reviews: 26% of people feel it's important for local businesses to respond to reviews, and if a business does so quickly and effectively, 95% of unhappy customers will return to the business.
You should be encouraging your clients to leave reviews. Major social review sites like Yelp are important, as are reviews on Google. However, you should also encourage them to share their experiences across social media; even if they are not directly referring a friend to your clinic, their opinions will influence their friend's decision. Additionally, you should be collecting testimonials; feature them both on your site and in your radio ads to boost your campaigns.
Offer Referral Benefits
Believe it or not, more than 50% of people are likely to give referrals if given a direct incentive. While 39% of people say that monetary incentives (e.g., discounts, gift cards) increase the likelihood that they'll refer a brand, that isn't the only way to reward a client. You can also consider social recognition or access to exclusive, loyalty-related programs, events, or information.
If you're going to reward a referral, be sure that you do so only for when a new client comes in. The referring client needs to make sure that the new client mentions their name when they come in, too. Consider making this easier for new clients by asking them if they were referred, either in person or on their client information forms.
Utilize Radio Endorsements
Radio DJs and other hosts and personalities are very trusted by their listeners. Some 70% of respondents to a Radio Advertising Bureau survey think of radio hosts like a friend that they value and trust, and 52% say that their favorite personality influences their opinion. Most importantly, 55% of respondents said that hearing a favorite radio personality recommend or otherwise provide testimonials for a health care or medical service made them trust that service. These people are valuable for enhancing your brand perception as well as extending your reach.
Offer Shareable Information
One way to build trust with both current and potential clients is distributing free information across your digital channels. If it's particularly timely information, don't be afraid to mention its availability in other aspects of your marketing campaign, such as radio. These posts and pages should feature a Call-To-Action for getting more in-depth information, such as talking to someone on your staff, and that should lead to a contact page that gathers client data so your clinic can reach out to them. This can also act as a sort of referral because your digital media should always be shareable, and with a good content strategy in place, your current clients and followers will go on to share these posts with their friends and followers.
Provide New Client Discounts or Free Screenings
Nothing draws a crowd quite like getting something for free (or at a significant discount), but more importantly, nothing sells a service as well as experiencing said service. The fact that the service you provide is either discounted or free is what will bring women through your door, which in turn provides an opportunity to gather their information and begin to establish a relationship. Your rapport and expertise is what will bring these potential clients back.
Participate at Community or Women's Events
A great way to establish thought leadership and expertise in your field for potential clients while gaining exposure is to send a representative (especially a doctor) to speak at local events, especially if those events focus on women. Be sure that the topic aligns both with your clinic's offerings and the event itself, and when plugging the clinic, make sure it doesn't sound like the talk is a gimmick.
Sponsor Events for Women's Health
The next step up from participating in an event is to sponsor one, especially events focusing on women's health. This impact is two-fold: it proves your brand dedication to the community, and it proves your sincerity about helping women or supporting particular women's causes. This not only boosts brand awareness, but drastically improves brand perception. Be sure that you feature a booth at your event where attendees can get more information about your clinic and the cause behind the event, and have a way to collect information from interested attendees. Consider other event marketing tactics, such as giveaways, that reward attendees for sharing information.
Engage with Corporations
The best business or corporation is one that has a large pool of female employees, but these companies offer a number of ways to connect with potential new patients. You can offer a regular discount to employees of a partner business, for example, or you can use the business itself as a platform for other methods, like speaking engagements (e.g., lunch-and-learn), editorial pieces in the internal company newsletter, and posters or free pamphlets about pertinent health topics in appropriate areas.

A women's health clinic has to maintain the right tone to strongly connect with new patients. The clinic needs to meet women's needs while also meeting the business needs. Using these tips, you should be able to develop a strategy to increase referrals and generate new client business.