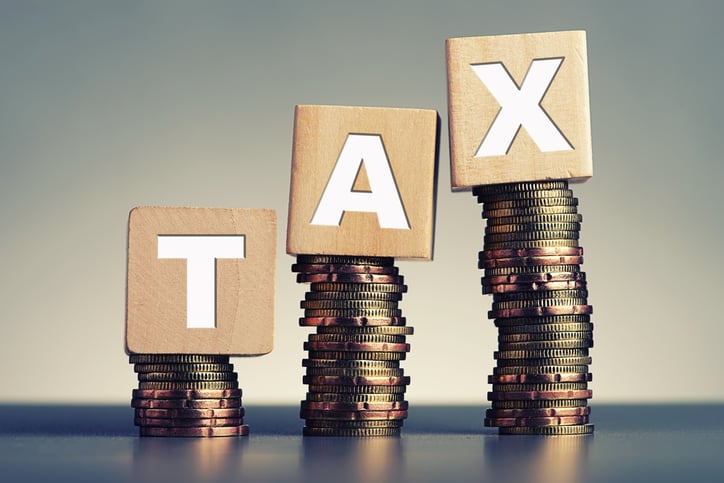 Most of us have heard it said that small businesses are the "backbone" of the American economy.
This powerful metaphor immediately paints a heart-warming mental picture of the various Mom & Pop shops across the country who persevere through good and bad times out of pure dedication to the American dream. But putting aside the sentimental aspect of this comparison, let's discuss: Is a term as strong as "backbone" really justified here? Are small businesses in America truly bearing the weight of the economy?
Let's take a look at some statistics.* Over half of the American workforce owns, or is employed by, a small business. In the last 15 years, small businesses have generated over 64% of new jobs. Broken down, that means that 2 out of every 3 jobs are created by (you guessed it!) small businesses. When reading inspiring statistics like these, it's difficult to argue the backbone metaphor.
At Zimmer Radio & Marketing Group, this makes us all the more eager to fulfill our mission of helping these types of businesses grow and thrive. It's our passion to provide them with an effective outlet to promote themselves and continue to be the driving force behind our country's economy.
The "Ad Tax"
This is why the recent rumblings concerning an "Ad Tax" are of great concern to us.
If passed, this federal tax would implement a devastating change to small business marketing. As it stands now, advertising expenditures are 100% tax-deductible. This has been the standard for the past 100 years.
However, more recently, legislators have proposed uprooting this century-long standard by removing a business' advertising deduction.
Practically speaking, here's what this would look like for small businesses: Let's say that a business has an annual advertising budget of $50,000. Should the new "Ad Tax" pass, this business would be required to pay tax on $25,000 more of their net income.
Why would this new tax be proposed in the first place? Because Congress believes that this could net them close to $169 billion over the next few years.
With hard-working small businesses comprising the economic backbone of America, it's clear to see that the things our country stands to lose from this proposed tax are far greater and far more significant than the cash Congress stands to gain.
We all know that advertising is essential to small business' success. So, let's keep the government out of it and continue the century-long standard of making this practice fully tax-deductible. Let's be a part of the solution and allow the "backbone" of our economy to thrive!
What You Can Do To Help
There are a couple of practical, not to mention quick and easy, ways that you can immediately take action and allow your voice to be heard.
1. First and foremost, fill out the form below, alerting your legislators that you oppose the "Ad Tax."
2. You can also spread the word and contact your legislative representatives directly through social media. Feel free to copy and paste the following tweet, switching out the user name of the representative as needed:
[@legislator]: An ad tax could mean bad news for small businesses and hurt local stations' ability to serve their communities! #NoAdTax
In Missouri, tweet to the following: Roy Blunt (@RoyBlunt), Vicky Hartzler (@rephartzler), Claire McCaskill (@clairecMc), and Blaine Luetkemeyer (@RepBlainePress).
You can also follow us on Twitter and retweet any of our content on this issue (@ZRGMarketing).
Together we can make our voice heard and get the message across to Congress that the "Ad Tax" is a bad tax for the hard-working businesses who make up America's economic backbone.
*Source: U.S. Department of Housing and Urban Development // Specific details of the proposed "Ad Tax" sourced from https://www.baadtax.org/.