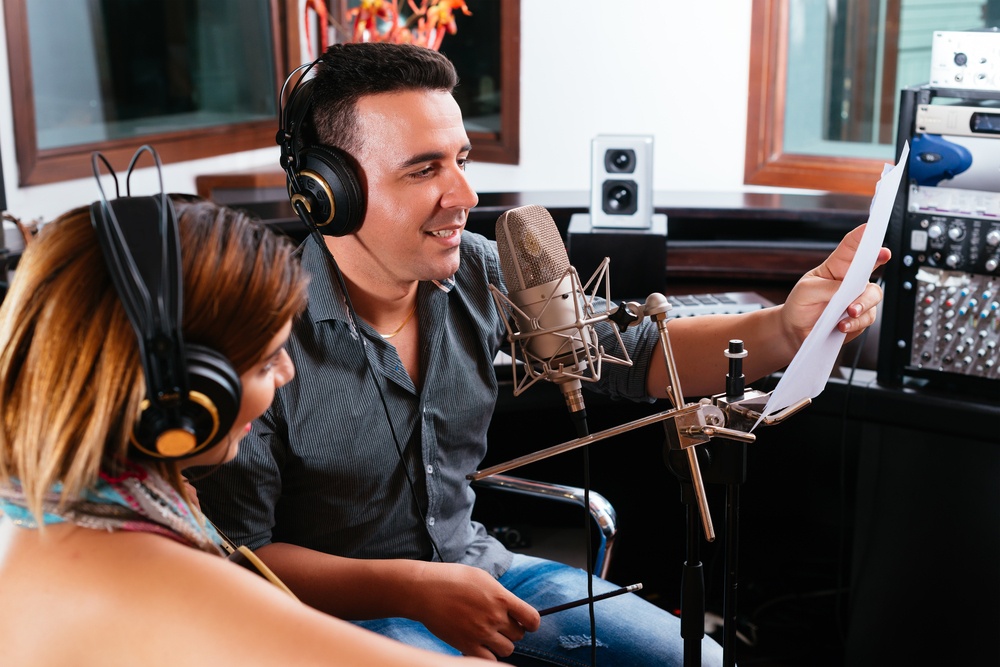 In 2016, Nielsen released a massive study that showed on average every dollar spent on radio advertising can yield roughly $6 in incremental sales. In just two short years, that number has increased according to a more recent study, which showed that every dollar spent now returns $12. While that's already impressive, you're probably looking for the best way to maximize those returns.
That's where radio endorsements come in.
Radio Personalities Are the Ultimate Influencers
An endorsement is essentially a marriage between influencer marketing as we know it today and word-of-mouth marketing. And leveraging the endorsement of a radio personality can amp up your brand's marketing thanks to the trust that they've built with their audience.
In fact, a recent Nielsen study showed that on average adults in the U.S. spend about an hour and 45 minutes listening to radio every day. That may not seem like much, but consider it in light of two other facts:
Listeners will spend

58% of the time

they spend with radio listening to their favorite station. (per Nielsen)

And

52% of listeners choose to listen to that station because of their favorite on-air personalities and shows.
Quite simply, listeners form a bond with their favorite radio personalities that positions hosts and DJs as friends and, as the latter study also shows, as trusted opinion leaders.
The 6 Step Process
Of course, if you want to tap into the power of radio endorsements, you need to leverage the tactic effectively. We've put together the steps below as a guide for understanding what's necessary to optimize your results.
1: Choose the Right Radio Station for Your Audience.
The first rule of marketing holds true for endorsements as well: You want to be where your audience is. And that requires understanding who they are. If a station's audience size seems intimidating, it helps to remember that their listener base is highly segmented, allowing you to target your desired audience.
Always rely on data from up-to-date market research to ensure you choose the best station for reaching your ideal customers. For example, if you wanted to promote a new service at your day spa, you'd begin by looking at stations like Clear99 or Y107. Both have large percentages of women who tune in, making it more likely your target segment will be there. When it comes to choosing the format, don't make assumptions! You may be surprised by who listens to country or tunes in to recent pop hits.
2: Pick a Personality Who Aligns Well with Your Brand.
Nailing a successful endorsement strategy takes more than just choosing the right station. You also have to choose the right on-air personality. Because the host or DJ acts as an intermediary, they need to appeal to the right audience in order to transfer the personal connection with listeners to your brand.
A radio personality can seem like the perfect spokesperson, but if they don't resonate with your target audience, your campaign can't be successful. Consider the example we just used — a new service for your spa. Tapping into a personality like Jeff Parles probably won't get the job done. As the host of The Sports Wire for KTGR ESPN, not only does his audience skew heavily toward men, but the topics he discusses don't lend themselves to recommending spas.
3: Educate Your Personality on Your Brand, Products, and Services.
It doesn't help neither your brand or the on-air personality if they don't know what they're talking about when they give an endorsement. Audiences trust these hosts for their authenticity, and misleading or inaccurate information can damage the relationship between them. Worse still, it will foster distrust and low perceptions of your brand.
Take the time to ensure the radio personality you work with can be a true partner by giving them what they need to deliver genuinely positive endorsements to potential customers. Let them ask you questions, share resources, and provide demos or samples of your products or services. In the spa example, this may look like a tour or free services.
4: Commit to an Ongoing or Long-Term Campaign.
At this point, you need to determine the length of your campaign and develop a schedule with the frequency necessary to achieve your goals. Long-term campaigns are important, and not just because they provide stronger opportunities to maintain frequency. But they also foster consistency, authenticity, and a genuine, lasting relationship with the on-air personality.
This is how radio endorsements can truly shine. At Zimmer Radio, we're devoted to delivering real results to our clients. What we've seen work — and what we require — is 12-month endorsement contracts along with a radio schedule. For our advertisers, this eliminates the potential for being seen as merely the "endorsement of the week." It also establishes the sense that the on-air personality really uses and trusts your brand.
5: Collaborate on the Creative.
As with most influencer marketing, the creative is a balancing act between your control over the copy and the authenticity of the personality's endorsement. It must sound natural, so it needs to be in their own words. A collaborative effort develops a real partnership between your brand and the host.
Download our free guide, 10 Ways to Make Sure Your Radio Ad Creative Doesn't Fall Flat!, to learn how to develop effective creative.
6: Keep Track of Your Campaign Performance.
How do you track your return on ad spend (ROAS)? In a previous post, we talked to a few established marketers, and the enduring truth is that you must rely on up-to-date data to understand how your campaign is actually performing. Simply asking where your customers heard about you won't provide the information you need to improve the campaign over time. It may take effort, but make no mistake, you'll undermine any of the benefits you receive if you fail to track ROI.
Fortunately, there's a few core KPIs you can monitor to determine if your endorsement campaign is actually yielding the results you want to see. Ask yourself these questions:
Is the campaign hitting benchmarks developed while collaborating with the station and on-air personality?

Is it achieving any of my unique business goals?

Does it correlate with new leads?

Does it correlate with increased sales and lifts in revenue?
Based on the answers to these questions, along with other metrics chosen to align with your goals, you should work with the station and your personality to make improvements. Don't be afraid to change creative or even make changes to the ad strategy itself.
The power of radio endorsements is not outside your reach, no matter the size of your business. But in order to see reliable, positive results, you need to follow the steps above to develop successful radio endorsements that meet your business needs.