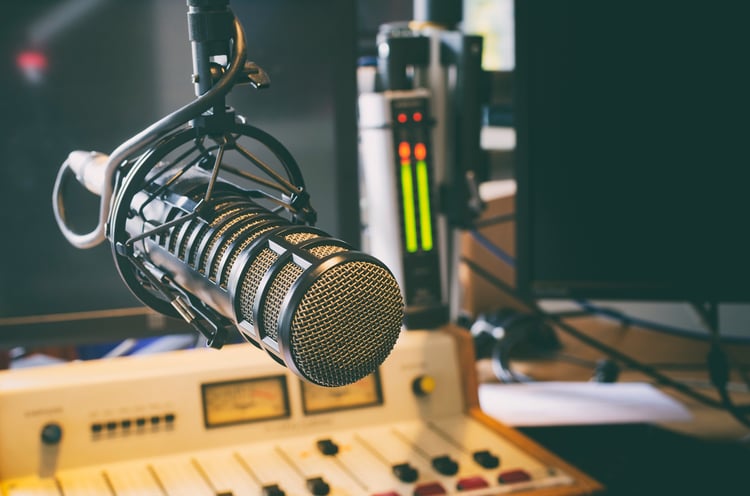 If you've ever heard of the legendary broadcaster Paul Harvey, you may already have a good idea of the value of radio endorsements. Throughout his successful time on the air, his resonant and authoritative voice was all customers needed to hear to place their faith in a product.
Modern radio personalities take it a step further by inviting customers on-air to share their own experiences, thoughts and opinions - good or bad - for various products and services. Doing so helps to elevate the level of trust between the broadcaster, listener and brand in question. This type of live interaction can also help "seal the deal," inspiring listeners to take action and check out the product or service.
The Eagle 93.9 Knows How to Deliver Effective Radio Endorsements and Invaluable Follow-up
Over the years, radio personalities have developed relationships with listeners and advertisers alike. This form of radio advertising has opened up new pathways to brand awareness and customer satisfaction.
Gary Nolan on The Eagle 93.9, our news and talk radio station, is one of our favorite examples of radio endorsements done right.
Gary has become widely known as "America's Voice of Liberty" for more than a decade. Listeners typically tune in to hear his political commentary and public policy debate. And building such trust over the years has imbued Gary with an added layer of trustworthiness among his longtime listeners and local businesses.
Take a Look at Gary's Connection with CC's City Broiler and Loyal Listeners
Take Gary's relationship with CC's City Broiler, located in Columbia, Missouri, where the restaurant even named a steak after the radio host. He has done radio spots for this popular steak and seafood eatery for several years, and with great success. And thanks to his endorsements of the restaurant, Gary often receives unsolicited calls from regular listeners like John and Beverly. For example, John called in to let Gary know about the couple's plans to visit CC's to celebrate their 45th wedding anniversary, and that they would love personal recommendations from the talk show host.
The lively and upbeat conversation sounded like one between old friends as they enthusiastically chatted about the local dining spot. It was an authentic interaction that even the best copywriter couldn't pen.
Beverly called in the next day to follow up on the couple's visit to CC's City Broiler during his "Gary on Guns" show. She raved about the whole experience, including the fact that the restaurant gave them an anniversary gift. She also talked about the outstanding wine and delicious "dippy sauce," which is a name that Gary facetiously objects to, preferring the more formal "bistro sauce."
Again, Gary provides a caring, friendly and relaxed environment that puts everyone at ease and further builds trust with his listeners.
Why Does This Radio Endorsement Work?
Along with Gary's official spots for CC's City Broiler, where he gives his honest take on various menu items and the overall dining experience, his personal interactions with his audience makes the restaurant seem that much more inviting.
Gary's spots provide a consistent reminder to his audience that he truly does enjoy his dining experiences, often describing his favorite dishes and sharing stories about the warm and attentive service. Along with listeners who call in to recount their own experiences, Gary's regular endorsements—illuminating his connection to the restaurant and its brand—are critical to keeping CC's at the forefront of his audience's mind for possible dining choices.
Keep in mind that this situation is special since Gary has spent years cultivating a loyal listenership, as well as a personal connection with the local restaurant. However, that doesn't mean that marketers can't reasonably follow this strategy and build on it over time with the right on-air talent. By using radio endorsements in your campaign, similar to the ones described above, you can effectively boost your marketing message and instill trust in your brand.