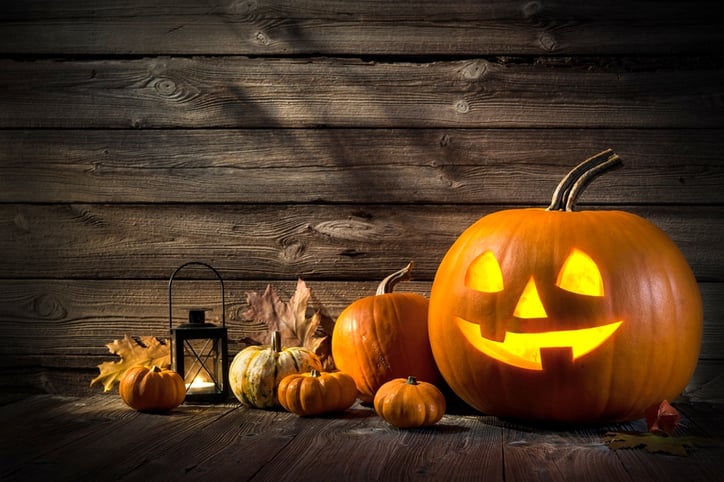 For many businesses, Halloween is the time of year that signals it's time to "kick off" their holiday marketing. Thanksgiving and Christmas are right around the corner, and consumers are getting ready to spend accordingly.
When businesses do begin marketing, it's imperative they develop some creative ideas for holiday marketing to cut through the noise. You'll want to do things that will set you apart from the crowd, and involve your audience on social media. Think Halloween-themed specials or promotions that you can share on Facebook or Instagram.
No matter what strategies and channels you decide to use, the time to start planning for holiday marketing is now. Here's how you can start holiday marketing with Halloween by not being scared to have a little fun.
1. Customize Paid Advertising for Halloween
More than likely you already run some kind of paid advertising campaigns, whether it be SEO, social media or radio spots. You'll want to incorporate Halloween into your current paid advertising, doing so in fun and unique ways. Think about hosting contests, for example. This could be a costume, essay or cutest pet contest. Once you've decided what kind of contest you want to run, you can use paid advertising on social media and radio to promote them and reach a new audience. Radio, for instance, reaches a broad audience and you can use your commercials about your contest to drive traffic to your website or social channels.
Also think about changing your logo to incorporate a Halloween theme, during the time leading up to the holiday. It can be as simple as putting something "spooky" on your logo, like a spider web or broomstick. And if there are any products or services you offer that are related to Halloween, make sure to feature those on paid advertising as well.
2. Fun Halloween Marketing Ideas
Aside from the advertising you usually run, Halloween is a great opportunity to marketing your business elsewhere to engage your audience. The main thing to keep in mind is that Halloween is a fun-oriented holiday, so make sure your brand is in alignment with it. Show people that you're actively celebrating the occasion.
The most obvious thing to do is throw a party! This can be either in person or even online. In fact, so-called "Twitter Parties" are growing in popularity for many business. Twitter Parties are live, interactive chat events designed to spark conversation within a specific community. If you're in the home improvement business, consider hosting a Twitter Party around Halloween decorating ideas. And make sure to offer some kind of prize or contest at the end to incentivize people to stick around.
It's also a great idea to get your staff involved. Ask them to dress in Halloween outfits on certain days, and have them conduct a costume competition vote to see who's the best. You can even involve customers in the voting, and have employees in costume during their shift. The point is to create a fun, interactive Halloween experience around your brand. Some companies get even more creative by donning costumes related to their business. People at ad agencies can dress up as "Click Bait" or a "Banner Ad" to showcase the more lighthearted side of their brand.
The same thing can be accomplished by participating in charitable giving events. By either joining an existing charity event, or creating your own, you'll be able to reach people who care about the same causes and put your business in the front of their minds as the holidays approach.
3. The Halloween Party is Over - Now What?
After you've made it through Halloween, you can then use the same tips about how to improve your holiday marketing in preparation for Thanksgiving, Christmas and New Years. Instead of hosting a costume contest, maybe you want to hold an essay contest about what people are most thankful for during Thanksgiving.
The bottom line is that Halloween is the perfect time to start ramping up your marketing for the holidays. And it's also a great opportunity to take some risks and have a little fun with your brand. So get your costumes ready, plan your parties, and most importantly, be creative!