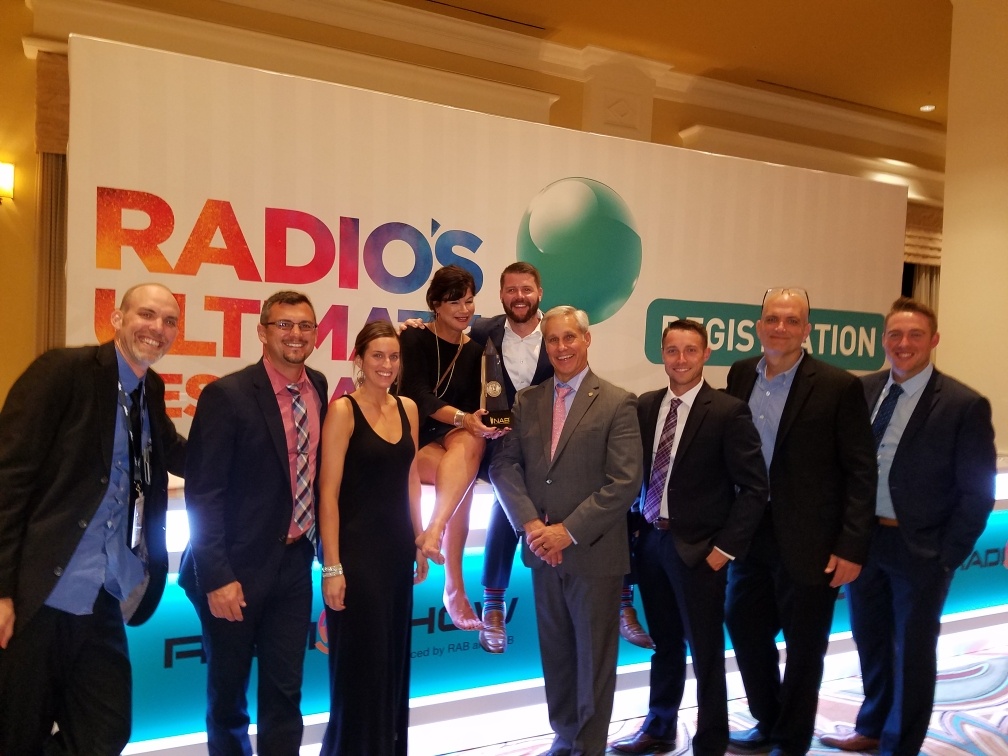 Orlando, FL -- Last night, The National Association of Broadcasters hosted their annual Marconi Radio Awards ceremony in front of hundreds of hopeful radio station representatives from across the country. Many liken this event to radio's version of "The Oscars." The goal of the Marconi Awards is to recognize radio stations and individuals for their excellence and performance in radio.
Winners of these prestigious awards are thoughtfully selected by the NAB Marconi Radio Awards Selection Academy, comprised of general managers, program directors, regional executives, owners, programming consultants, and former radio executives from across the country.
Representatives from both large and small markets around the country anxiously awaited The NAB's announcements and among them, a table from mid-Missouri remained hopeful. Proving that market size doesn't matter, Clear 99 received a nomination for "Best Country Station of the Year," Y107 received a nomination for "CHR (Top 40) Station of the Year," and Clear 99's morning show hosts, Scotty and Catryna, received yet another nomination for "Small Market Personalities of the Year."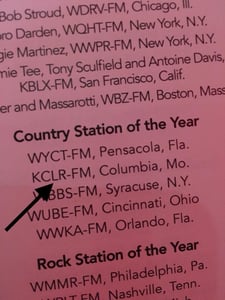 A look at the competition in Clear 99's category: "Country Station of the Year"
Today, we are humbled and honored to announce that Clear 99 took home the NAB Marconi Radio Award for "Best Country Station of the Year!" That quite literally means: the best country station out of all others in the nation!
We truly could not have accomplished this without our listeners, our advertisers, our Clear 99 staff, and all of our other employees who each deserve a part of this great honor! THANK YOU for helping us show the country that great things come from mid-Missouri!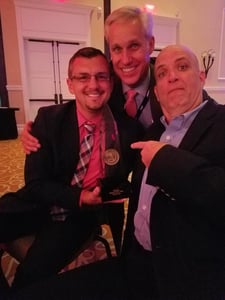 From left: Aric Bremer, host of Clear 99's Aric in the Afternoon; John Zimmer, co-owner of Zimmer Radio & Marketing Group; & Scotty Cox, co-host of Clear 99's Scotty & Catryna in the Morning take a moment to pose with Clear 99's Marconi Award