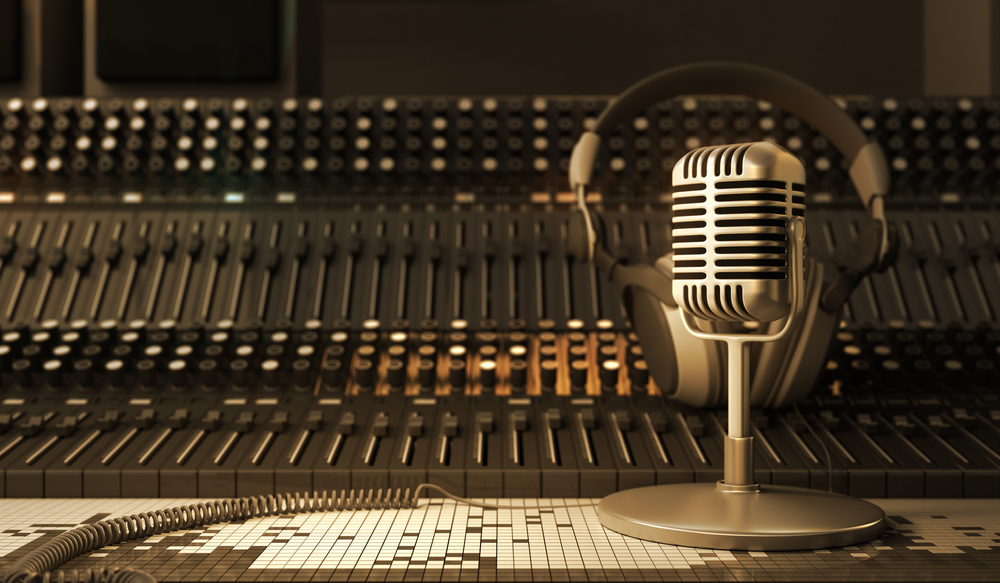 "Know where you came from. If you know [that], there are absolutely no limitations to where you can go." – James Baldwin
Everyone's past is important. Knowing a person's unique backstory provides perspective and demands respect and appreciation for present-day accomplishments. The same is true for businesses. Where did you start? How far have you come over the years? Does it make you grateful for where you stand today?
The story of Zimmer Radio and Marketing Group definitely makes us grateful! One of our very first associates was also a student in the School of Journalism at Mizzou. Upon accepting the position with Clear 99, one of his journalism professors informed him that it would be a short career at this new radio station because Columbia was too cool for country music and there was no way such a station would see success. Three months later, the first Arbitron Rating concluded that Clear 99 reported the highest ratings ever for a Columbia radio station with a 25% share of the entire listening market: One of the highest in America!
In these 27 years, Clear 99 has maintained its status as a perennially top-rated station in the market, has been recognized as the Country Music Association "Station of The Year" twice in the past five years, and has raised over $500,000 in cash donations over the last twelve months for local charities!
Fast-forward to today: We now have 14 radio frequencies in mid-Missouri, 3 local magazine publications, a fully-staffed interactive department providing comprehensive digital solutions, and even more new opportunities that are already on the horizon. Grateful is certainly an understatement.
We love to reminisce on where our past has brought us and we believe that knowing us in this way is also important for both our current and potential clients. So, sit back and relax as we share a little more about our recent accomplishments (and what this means for the businesses who partner with us!).
Our Mission Statement
To start, we wanted to share our mission statement, which is the heartbeat of our business. Having this mantra has helped guide us to the successes we've achieved throughout the years.
"Zimmer Radio & Marketing Group will be a vital part of the community by being a free source for news, entertainment, and information. We will also be involved in helping the various public service initiatives in our local marketplace. The outgrowth of our work together will result in a sense of pride, a spirit of involvement, personal accomplishment, and partnership."
Highlights From The Past Year
We are proud of our accomplishments over the years, but today, we wanted to spend a little time highlighting what our business is capable of by sharing some specific statistics from 2018.
A Snapshot of Radio's Impact
We helped to raise nearly $1,000,000 for local charities in 2018!
Our Children's Miracle Network Radiothon and Central Missouri Honor Flight Radiothon have won numerous state awards, including the 2018 NAB Service To America Award for community service.
We raised $263,000 for our local Children's Hospital, equating to over $2.75 million total through our radiothons over the years.
Zimmer aired over 10,000 minutes of public service announcements (PSAs) for non-profit events.
We offered breaking news coverage of Governor Greitens' resignation
A KSSZ, or 93.9 The Eagle, morning show host talked a listener out of committing suicide and helped him find a place to get help for drug abuse.
We offered breaking severe weather coverage when listeners were stranded on the roads during the snowstorm on January 11.
One of our listeners sent in a photo of an individual who broke into a local residence. Clear 99 posted the photo on their social sites and within 10 minutes, the man was identified. That photo was shared over 7,500 times.
We sent 543 Veterans to Washington D.C with the Honor Flight program. Over 1,500 in total have now taken this trip due to our Honor Flight radiothons over the years.
A Y107 morning show host stayed in a station van for 3 days in the cold to raise money for kids at local children's hospital. This resulted in raising over $7,000.
Since its inception ten years ago, our "Adopt A Soldier" Program has sent over 5,000 total care packages to local military serving our country overseas during the holidays.
Because of our "Military Mondays" Program, 93.9 The Eagle is able to award one used vehicle each month to a deserving veteran so they have transportation to and from work. In total, we have given away seven vehicles so far.
Major Cause Marketing Events
Children's Miracle Network Radiothon
Mid-Missouri radio listeners put their community first during our annual University of Missouri's Children's Hospital Radiothon by donating over $263,000 to local, sick kids. This eclipsed our previous year's total by twenty-four percent and helped us break the $2.5 million mark in our radiothon's 12th year!
Former Nascar Superstar and weekly Clear 99 contributor Carl Edwards was so moved by our radiothon that he called in with an extremely generous donation.
Upon hearing a story about a local family whose child was suffering from cancer, Cosmo from Y107 decided he was going to live in the Y107 van until he raised $10,000 for the hospital. He ended up spending 3 days in below freezing temps to raise awareness and money.
Project Pink Party
During Breast Cancer Awareness Month, we held an event in Jefferson City to raise money and awareness for the community breast care project.
Listeners donated nearly $10,000 to this amazing cause!
Honor Flight Radiothon
Our Central Missouri Honor Flight Radiothon produced a check for over $155,000. This is the single biggest donation in the charity's history and it allowed us to send four full planes of Veterans to Washington D.C to visit their war memorials.
Over the last four years, we've raised more than $425,000, which has helped to send over 1,410 of our local veterans to Washington D.C.
One gentleman heard our radiothon last year so he decided to save $1,000 each month to donate to Honor Flight because the stories touched him so much.
During the trip, the Honor Flight program does a tradition named, "Mail Call," where family and friends send letters for the veterans to read during the trip. During the last moments of one of the veteran's life, he requested these letters and peacefully passed away with them by his side.
Helping Out The Critters
Each week, we invite local Humane Society's in Columbia, Jefferson City and the Lake Of The Ozarks into our studios to talk about the cute little puppy dogs and kitty cats at their facilities in hopes they will find a "FURever" home.
We have them in studio each Wednesday morning for an interview and feature them in online videos on social media.
Holiday Food Drive
The One-For-One Holiday Food Drive to benefit The Food Bank of Central and Northeast Missouri is always a great success! In 12 hours, we were able to collect $86,132 for the less fortunate in our area. The food bank is able to take $1 and turn it into $21 worth of groceries to feed the hungry. This equates to over $1.7 million worth of food.
In the 13 years we have been hosting this event, we've raised more than $750,000 total!
Military Mondays
93.9 The Eagle honors our true heroes with Military Mondays. One Monday per month, we hear a touching story from veterans about their experiences serving our country and their struggles today. These veterans are also in need of transportation, so we salute them by surprising them with a car.
Special Olympics Of Missouri
Our annual Polar Plunge on Clear 99 and Y107 raised over $80,000, which helped to build a brand new training facility this year in Jefferson City.
Here are some other incredible organizations we were honored to work with throughout the year:
American Red Cross, American Cancer Association, Susan G. Komen, United Way, American Heart Association, March Of Dimes, Boys & Girls Club of mid-Missouri, Great Circle, Welcome Home for Veterans, Rainbow House, Alzheimer's Association, Coyote Hill, Love INC., Phoenix Programs, UCP Child Development Center, Vitae Foundation
News/Weather/Sports
We hosted a town hall forum on the growing opioid problem in Missouri, where we brought together many community leaders to create awareness and explore solutions for the epidemic.
We provide news and weather for our audiences 24 hours a day/365 days a year, including wall-to-wall severe weather coverage.
We have the flagship partnership with the University of Missouri so that all men's basketball and football games are originated out of our studios. We also carry women's basketball, women's softball, and men's baseball each season.
National Honors
The Marconi Radio Awards
The Marconi Radio Awards are presented annually by the National Association of Broadcasters and are selected by the NAB Marconi Radio Awards Selection Academy. The Academy is comprised of general managers, program directors, regional executives, programming consultants, and former radio executives from across the country. These awards recognize overall excellence and performance in radio.
2018 Country Station Of Year (KCLR/Clear 99)
2016 CHR Station of The Year (KTXY/Y107)
2016 Classic Rock Station of The Year (KCMQ)
2012 Small Market Personality of The Year (KCLR/Clear 99)
The NAB Crystal Radio Awards
The NAB Crystal Radio Awards are presented by the National Association of Broadcasters. The award was established in 1987 to recognize radio stations for year-round commitment to community service.
2018 Service To America Award Winner (KTXY/Y107)
2018 Service To America Award Finalist (KCLR/Clear 99)
8-time finalist for NAB Crystal Awards
The Country Music Awards (CMAs)
The Country Music Association Awards are presented to country music artists and broadcasters to recognize outstanding achievement in the country music industry.
Station of Year

2-time Winner
4-time Finalist

Morning Show

1-time Winner
7-time Finalist
The Academy of Country Music Awards (ACMs)
The Academy of Country Music Awards honor and showcase the biggest names and emerging talent in country music. These awards also recognize standout performances from the nation's top country radio stations.
Station of Year

2-time Winner
4-time Finalist

Morning Show

1-time Winner
7-time Finalist
The Radio Mercury Award
The Radio Mercury Award recognizes and rewards radio commercials and campaigns that successfully harness the creative tools of radio (writing, production, directing and editing) to convey the main message.
Winner in 2012
8-time finalist
National Broadcaster Of The Year
We hope it's clear to see how much we love and enjoy what we do! We have the some of the best opportunities in the world and we are so grateful to our loyal listeners and amazing clients for helping to make all of the above accomplishments possible. To sum it all up: We're thankful for our unique story that tells us where we we've been and reveals that there are truly no limits in the future. The best is still yet to come!