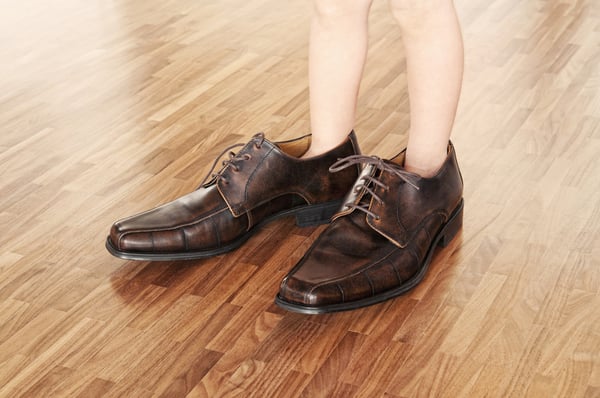 The world's most brilliant marketing teams always think BIG. Thankfully, as a business owner, you can ask the same questions they do about your company, your audience and your approach. Here are those questions:
How can I get a better audience?
Notice we said better, not bigger. Marketing is all about the audience. Your audience is the people who listen to your message, consider your product, and give you their money. Everything hinges upon their attention, receptivity, and response.
Take Apple as an example. The frenzied fans of the electronics giant crave information. Apple's keynote talks turn into headline news. Apple is a company that uses information — via content marketing — to grow their brand.
Content marketing transforms a passive audience into active customers.
Who is my ideal customer?
This question helps you focus in on your sweet spot. Ideal can mean many things — What is his or her age, education, occupation or business? What is his or her income or financial situation? What is his or her situation today in life or work?
Who can you deliver the greatest value to, who do you enjoy working with, and who needs what you do most?
Give some thought to how you might reach them and appeal to them.
What does my ideal customer fear?
This question gets to the heart of one of the marketer's most formidable powers — the power of pain.
Pain, and its attendants of fear and anxiety, are powerful drivers of human behavior. When you determine what fears your audience faces, you can then discover how to address those fears.
Here is what happens when you understand and address your customers fears:
They trust you, turn to you, and buy from you.
In advertising, it's easy to fall into the same old routine as everyone else and use the same, tired methods to capture customers. If you start asking the right questions, though, you'll start getting the right answers. Begin with these questions and build your business like the biggest brands in the world!
Download our free e-book for more information that will help you plan your marketing strategy effectively.