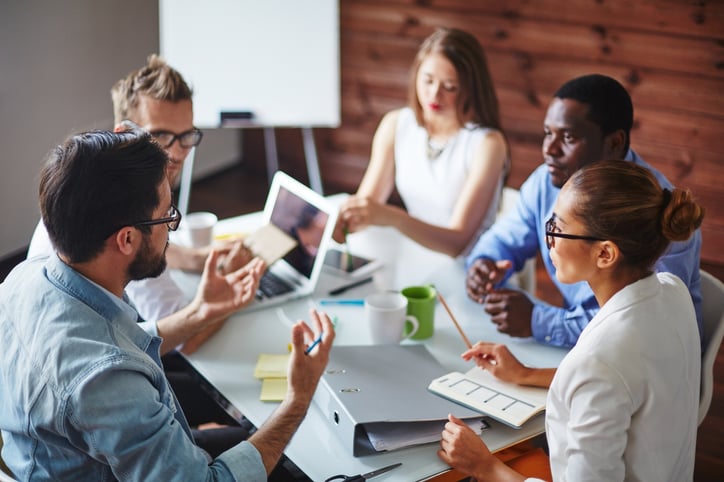 With the new year fast approaching, you're sure to be in the midst of developing your 2018 media plan. That probably means you're sitting down with your marketing partners to determine the particulars of your budget and campaign for the next year. To set up your company for advertising success in 2018, be sure you ask your media partners these six questions.
How Does My Plan Speak to My Business Goals for 2018?
Your advertising should always be aligned to your business goals and move your company toward success and growth. Of course, it doesn't hurt to review what your marketing goals are as well. Always ensure that they're S.M.A.R.T. goals — specific, measurable, attainable, results-oriented, and time-bound. These types of goals are built for success and forward momentum.
Does This Media Plan Offer the Best Options To Reach My Target Audience?
You've created your target audiences based on research and experience, and they should be the most qualified audience to convert. Don't waste that work by failing to ensure your media plan relies on that targeting. Be sure that your plan is built around your target. Here are just a few things that should be addressed:
Marketing channel selection.

Message and creative.

Frequency/reach.

Brand and message recall.
Will This Plan Help with Action AND Awareness Campaigns?
Your marketing strategy should have room to both drive sales and promotions, and to raise awareness while improving perception. This is accomplished through a balance of action and awareness campaigns. It's easy to become focused on developing an action plan; just sitting down to look at your marketing calendar to plan around holidays, sales, and events will prompt planning for campaigns meant to make your audience take action. But awareness campaigns have a big role to play too, especially to maintain branding.
How Will My Plan Keep the Message and Creative Fresh throughout the Year?
Again, it's all too easy to get caught up in the technical details, like how many ads you'll run on how many different stations and when. However, it's just as important for you and your marketing partners to have a plan for how to keep your marketing on message without getting repetitive or boring.
How Will This Media Plan Establish Trust and Consistency?
This question should expand on the discussion about your creative and begin to tie it to the more technical elements. You need to understand how your creative is going to establish authenticity to encourage trust and loyalty. What value does your media plan provide to your audience? You'll also need to ensure your plan has a strategy for maintaining consistency throughout each campaign across channels.
Does This Plan Strategize How To Determine and Track ROI throughout 2018?
A media plan that doesn't include a premeditated way to attribute, measure, and track ROI for each element of every campaign is a plan that's incomplete. It will become impossible to know whether your efforts are a success or failure, or each campaign launch will be delayed or undermined by trying to figure out how to track ROI in the moment. The most successful campaigns are those where the business owner and media partners are all aware of the end result and how the success of the campaign will be measured.
These questions will ensure that your media plan accounts for the most important aspects of your marketing throughout the year. Your media partners should be happy to answer your questions, and should probably already know the answers. This will help you thoroughly understand what to expect from your marketing while helping you stay on the same page throughout 2018.