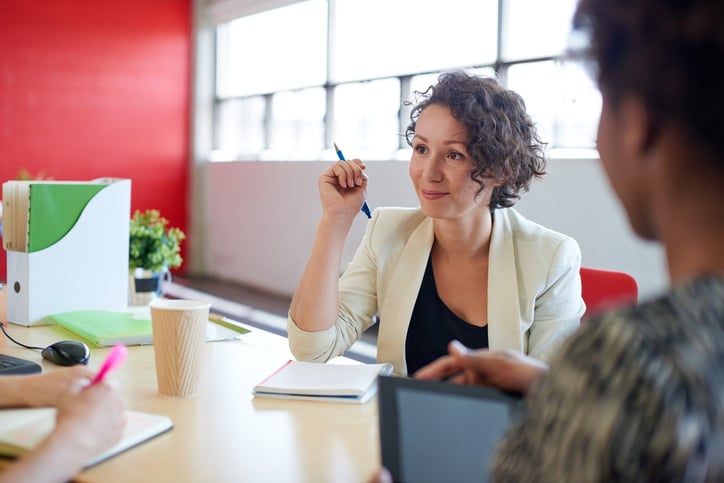 When you're looking for a media partner to develop a Mid-Missouri advertising strategy, you might be expecting a proposal presentation right off the bat. The media partner is the expert, after all; its team understands what will or won't work when it comes to Mid-Missouri radio advertising and other critical marketing tactics. So why do media partners ask so many questions?
A Good Media Partner Cares About Your Business
When you hire a media partner, the company should be exactly that: a partner. That means they should show an interest in your products and services, your business goals and programs, your causes, your customer segments, and more. They should be investing in your business with their time, effort, and services, and asking questions before discussing a pitch. On the other hand, if they walk in with a straight sales pitch, then there's a chance that they're only there to make a sale.
A Good Media Partner Tailors Service to Your Business Needs
An outflow of investing in your business is developing the best strategy to meet your goals and reach your customers specifically. Not every medium is right for every business, and even when a medium is a good fit, not every iteration of that is the same. For instance, with Mid-Missouri radio advertising, there are so many stations to choose from. It takes a media partner that understands your audience and your business plan to help you to choose the right station and the right dayparts, and to develop the right creative to reach that audience with impact.
Why Does This Matter?
No two businesses are the same, no matter how similar they seem. There are a lot of factors that play into advertising success, not least of which are your goals, target market, and the products and services you're advertising. There is no one size fits all solution for marketing, and that means you need a media partner that won't treat your business as though there is.
At Zimmer, Open and Honest Communication Matters
We at Zimmer Radio & Marketing Group firmly believe that it's important to create unique proposals for each and every client to ensure that we're acting as a partner invested in bringing you success through our advertisement offerings. We understand that you will hold us accountable for whether or not you see return on your investment, and that's why we ask so many questions before designing and delivering a proposal. We need to know where your business is now, your goals for where you want to be, when you want to reach those objectives, and your budget. Our questions are designed to craft the best recommendation on all of these factors, and that means that when something isn't working out, we can quickly develop strategies to change course rather than wait until everything is said and done to announce that it wasn't successful. The proposal presentation is important, but it's the honest communication that allows us to bring you results.
A media partner will ask questions if it cares about your business truly succeeding with its Mid-Missouri advertising plan. It's the only way to build a strategy that is dynamic to your needs and growth strategy. Contact Zimmer today if you want help growing your business, and we'll show you how true that really is.