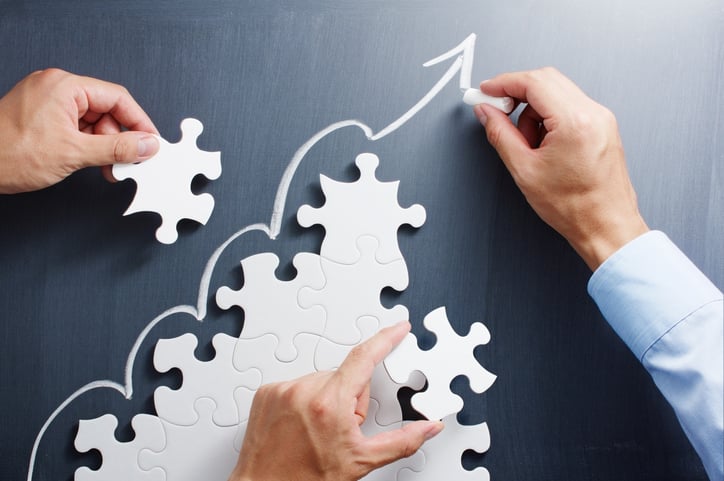 Omnichannel is the name of the game in marketing, but not every business is ready to leverage the budget to do so. Even so, an integrated, cross-channel strategy is critical because this provides touchpoints across mediums to build frequency, lift influence, establish brand and message recall, and ensure that your brand is where your customer is. So of course, choosing which channels to use is important. When you consider the fact that radio advertising is a powerful marketing strategy, while digital is an increasingly necessary point of contact, it quickly becomes clear that these are top choices for the channels you should be using. There's a few statistics to support it:
Even if you decided to view them separately instead of in conjunction to one another, radio and online are still the most powerful mediums. According to an RAB case study, radio and online were responsible for the highest rates of sales conversions (52% and 48% respectively), as well as the highest recall among 18 to 34 year olds (40% and 35% respectively) for Amazon Prime Day.
Today's post will be a snapshot of why radio and digital go together in three different ways.
1. Social
Social media is itself a multifaceted channel that gives you a variety of options, and each area can pair well with a radio campaign. For instance, influencer marketing is incredibly important on social media. Consumers look to people they trust online for recommendations and reviews. Radio has always tapped on-air personalities and DJs to do the same, and often those personalities are active on social media as a part of their job. This presents a perfect conjunction point of the two. Paid social is also extremely effective, especially for platforms that provide remarketing tools (e.g., Facebook). So for example, if a user has visited the landing page associated with a radio campaign, the platform can deliver ads specifically geared to enhance conversions or to take other actions. You can also leverage social listening and participate in social conversation by using specific hashtags in your radio ads and tracking them online.
2. Search
Search engine marketing is critical while running a radio campaign. Many people are doing something else while they listen, especially if they're commuting when they hear your ad. That means they'll need to search for your brand later on. Not only will your SEO need to be up to par, but you'll need to leverage paid search to ensure a top place in results. That means you'll need to use memorable keywords in your radio ad and ensure that your website in general and campaign landing page specifically are optimized for those keywords. While search is always important, this can be especially important while running awareness campaigns, since they lack the high frequency and calls-to-action that make action campaigns powerful and easy to track.
3. Digital Promotions
When we say digital promotion, we mean sponsored contests (including sweepstakes, giveaways, and quizzes) that people have to exchange specific types of information for in order to enter. These promotions are a fun and easy way to expand your presence online and earn some goodwill. They also take advantage of other digital formats, especially social media: digital promotions are imminently shareable, especially if you can make sharing the promotion an extra entry into the contest. Most pertinently, digital promotions are easy to cross-promote on-air. Your ads could feature short URLs or codes to use when entering, which provide the extra bonus of proving ROI for your radio ads. This can also tap into the influencer marketing aspect of social media and radio, since you can utilize shout-outs from radio personalities in addition to running radio ads.
Both radio and digital are important parts of your marketing strategy. Hopefully today's post has helped you understand why radio and digital go together in any integrated, cross-channel campaign. Whether you're tapping into social media, leveraging SEM, or using digital promotions, digital and radio can amplify each other and significantly lift your results.