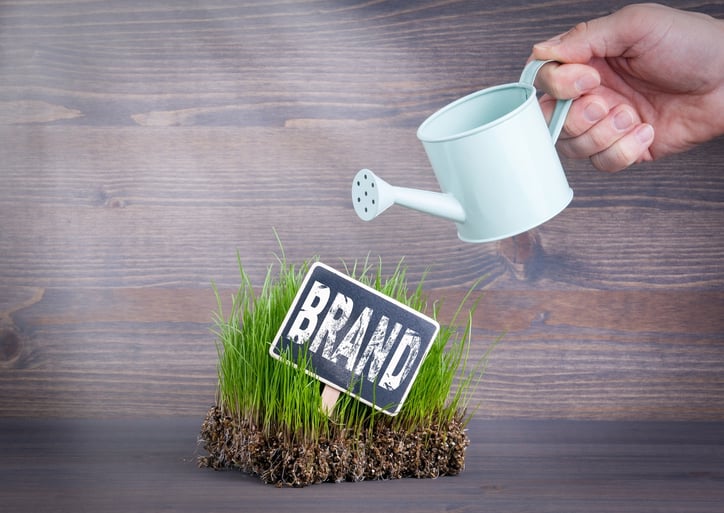 When it comes to communicating - and connecting - to your customers, there's nothing more important than branding. Your brand is the major touchpoint that the public has when it comes to how they perceive your business, so it's importance certainly isn't to be underestimated.
Whether your business is big or small, no matter what industry you're in, here are twenty statistics that will remind and refresh you about the importance of branding for your business.
94% of consumers say they're likely to be loyal

to a brand that offers complete transparency. Whether it's where you source materials from, to being up front about the total costs of your product or service, branding efforts that provide transparency to customers will translate into loyalty.
64% of consumers say that shared values

are the main reason that they have a trusted relationship with a brand. Your brand message and image conveys not just your products or services, but the values of your organization. Whether it's community, quality, or sustainability, make sure that your values are clear to your target audience.
Only

six out of ten marketers think that their company's brand is well aligned

with the strategic direction of their organization. For many businesses that you might be competing with, odds are their branding efforts aren't totally in alignment with the rest of their business. All the more reason to focus on your own branding, and integrating it strategically with other areas of your business.
Color increases brand recognition by up to 80 percent

according to a study performed by the University of Loyola. There's nothing worse than a bland, uninspired logo design, so make sure to make your visual branding sharp, colorful, and memorable. Also make sure your color palette is different, and distinguishable, from your competitors.
53.9% of consumers don't trust sponsored

, branded content that you might run on news or other websites. Sponsored content has gained popularity in recent years, and can be effective in some cases, but keep in mind that consumers are jaded on it, and sponsored content can potentially have a negative impact on your brand.
There are

2.1 million negative social media mentions

about brands in the U.S. on a daily basis. When something goes wrong with a brand, consumers are eager to voice their opinion on social media. And while mistakes are inevitable, how brands monitor and respond to these complaints makes a big difference in the long-term relationship with their customers.
New customer acquisition is the number one priority

for marketers and brand managers today, with 34% giving it the top ranking in a recent survey. While your branding should be unique, fun, and engaging, marketing experts are trying to tie all their branding efforts into moving the customer acquisition needle.
42% of consumers say they distrust brands

. Whether it's poor customer service, a faulty product, or not delivering on expectations, many consumers are skeptical of what brands say they value or offer. Don't fall into this category, make sure you have a clear, concise brand message and that you deliver on everything that you promise.
Consistent

presentation of a brand increases revenue by 23%

on average. Repetition and consistency are two cornerstones of any successful branding efforts. By presenting your brand consistently, over time, consumers will internalize your brand values and be more likely to purchase.
65% of people that feel an emotional connection to a brand

, say it's because "they care about people like me." Forming a long-term bond between your brand and your customers is more than transactional. Your branding should indicate that you understand your customers' problems, and care about solving them.
Meanwhile,

65% of consumers say they have been disappointed

by a brand's political stance. Taking on a cause or donating to a political campaign is often par for the course, but it's wise not to associate your brand with anything overtly political or controversial. You don't want to risk alienating a large portion of your customer base.
45% of consumers will unfollow a brand

if their activity is dominated by self-promotion. Branding and marketing aren't just about tooting your own horn. You need to provide valuable, engaging information and insights to build trust. Make your social media efforts about the customer and their needs or challenges, not just about how great you are.
50% of consumers feel like most brand communication

is irrelevant. This ties back into making sure your branding is in alignment with your strategic business objectives. You branding communications - whether it be in print or digital - should be concise, relevant, informative.
77% of marketers say that branding is critical

to future growth. The math is simple, the more people that actually know who you are, what you offer, and the values you stand for, the more in demand you'll be. Growth doesn't always occur naturally - branding should be a key part of your strategy to expand and thrive.
57% of people say unaddressed negative reviews

are a good reason to "break up" with a brand. Review sites like Yelp and TripAdvisor have grown in popularity, and many consumers now base decisions off them. Make sure to manage your brand's online reputation by monitoring - and addressing - any complaints or bad reviews.
80% of people cite "authenticity of content"

as the main factor as to whether or not they follow a brand. The bottom line is, people can tell if and when a brand is being deceptive, disingenuous, or exaggerating claims. Be truthful, authentic, and useful with the content you product to develop a trusted relationship between your brand and consumers.
91% of marketers say they use content marketing

to promote brand awareness. Whether it's blogging, producing videos, or writing in-depth whitepapers and case studies, content marketing has become a pillar of branding in the digital world. Make sure to produce effective, and useful, content to establish yourself as an expert in your industry.
For over

70% of brand managers, building an audience

is more important than converting sales. When it comes to branding strategy, success isn't always measured in direct sales or dollar figures. The point of brand marketing is to build a following and establish trust. Over time, these people will convert into customers, but only after establishing trust with your brand.
50% of consumers follow at least one brand

on social media. You might think that people use social media to primarily interact with friends and family, but the reality is that people seek out and follow brands on platforms like Facebook, Twitter, and Instagram. Whether you know it or not, your target audience is seeking out brands on social media, so make sure you're there.
63% of people say they have engaged with disappointing

brand content. And what's more, 23% say they wouldn't engage with the brand after that. The lesson is, make sure that the content you post and share related to your brand is valuable, on-message, and not "click bait" that disappoints the consumer in the end.
These are just twenty branding statistics that serve as important reminders as to why branding your business is so critical to engaging, interacting with, and ultimately selling to, your target market.