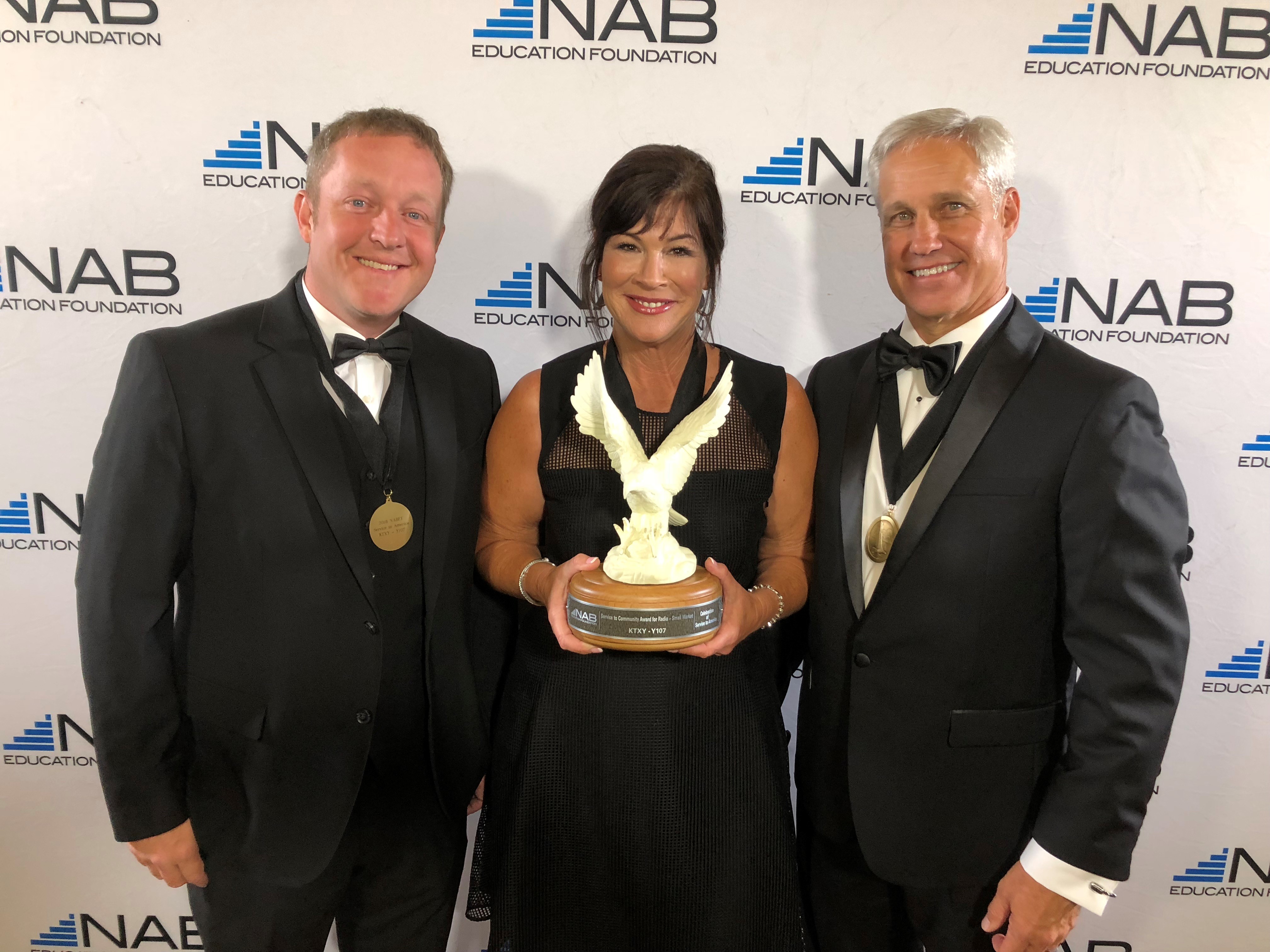 "Love is not patronizing and charity isn't about pity, it is about love. Charity and love are the same -- with charity you give love, so don't just give money but reach out your hand instead."
- Mother Teresa
At Zimmer Radio and Marketing Group we enjoy having fun, but we enjoy giving back even more! Serving the wonderful community in which we live is a crucial part of who we are and what we do.
But it's not just our business that places such a high value on community service: Our dedication to this vital practice aligns with the overall mission of the National Association of Broadcasters (NAB). The NAB is the premier advocacy association for the nation's broadcasters, including both television and radio. The NAB empowers broadcasters to serve their communities, while delivering value to its members through advocacy, education, and innovation.
In an effort to further empower broadcasters to commit to community service, The NAB's Education Foundation instated their annual "Service to America" Awards. The underlying purpose of these awards is to publicly recognize and honor local stations who have gone above and beyond their roles of providing entertainment, by providing impactful service to their communities.
NABEF President, Marcellus Alexander, sums it up this way: "Local broadcasters play a crucial role in informing, supporting, and strengthening communities across our country. This year's winners represent the ethos of broadcasting and the industry's unwavering commitment to public service. We look forward to honoring these outstanding stations in the nation's capital."
This year, Zimmer Radio and Marketing Group is excited to announce that The National Association of Broadcasters has chosen to recognize two of our community service efforts in their annual "Service to America" Awards! We are humbled to receive this recognition, as we take great pride in the service we are honored to help provide to our community!
Children's Miracle Network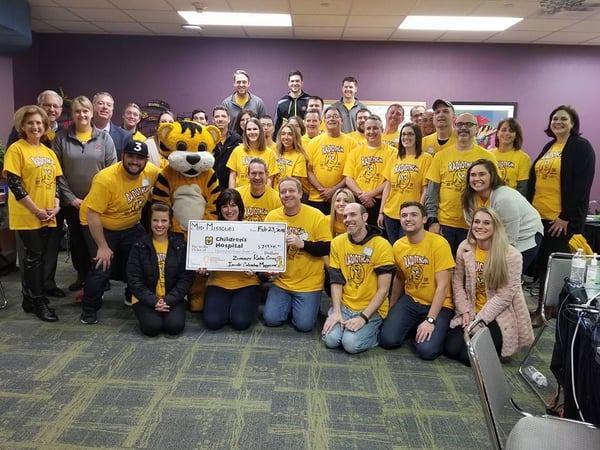 Of 180 entries, the NAB chose Y107's Miracles for Kids Radiothon as the winner of the "Service to America Award for Radio – Small Market." The Children's Miracle Network Miracles for Kids Radiothon is an annual event that spans over two days to raise funds to help benefit sick children in Mid-Missouri. At Zimmer, we hold this inspirational event near and dear to our hearts.
Together with the incredible people of Mid-Missouri, we have raised more than 2.5 million dollars in the 12 years we have been partnering with the University's Children's Hospital! This initiative has won numerous Corporate Awards from the Missouri Broadcasters Association and is considered to be one of the top local radiothons by Children's Miracle Network. The 2017 Miracles for Kids Radiothon, in particular, raised over $265,000.
The experiences we have had, whether it be answering phones of eager donators or talking to the miracle kids, is always truly humbling. We are thankful for the generosity of Mid-Missourians for helping us make this event such a huge success each year!
Want a quick glimpse into our award-winning radiothon? Watch our video below!
Central Missouri Honor Flight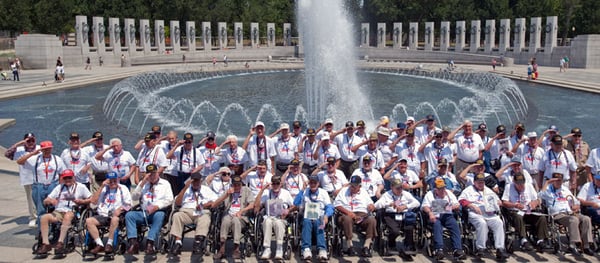 The NAB also recognized Clear 99's partnership with Veterans United in the Central Missouri Honor Flight Radiothon. This event was named a finalist in the same award category mentioned above, The "Service to America Award for Radio – Small Market."
The funds raised from this radiothon go toward sending our courageous veterans in the Mid-Missouri area on a once-in-a-lifetime visit to Washington D.C., where they can visit their war memorials at no cost. Because of the generosity of the community, we raised over $132,000 in the 2017 Central Missouri Honor Flight Radiothon.
The incredible outcomes we have experienced from these two radiothons could never have been accomplished without the gracious generosity of the Mid-Missouri community! For that, we say, "Thank you!" It is our pleasure to give back to our amazing community and the fact that The NAB has taken notice is an honorable bonus!