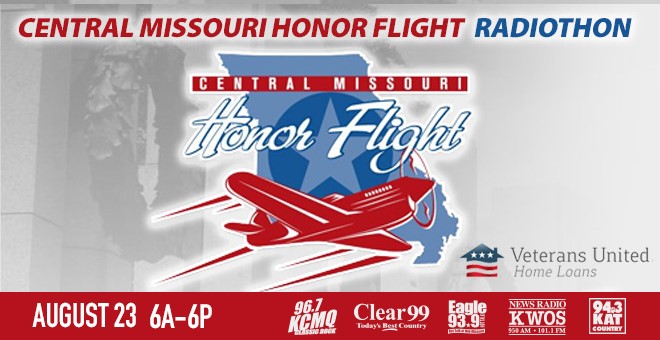 If you've been following Zimmer for any amount of time, you know that giving to charity is a huge part of who we are as a company. That's why we're so excited that one of our absolute favorite charitable events is quickly approaching: The Central Missouri Honor Flight Radiothon. Each year that we've hosted this event, we are completely blown away by the courageous veterans we encounter, as well as the generosity of our community!
With the fifth annual Honor Flight Radiothon coming up on Friday, August 23, 2019, we're sharing some details on why we're so passionate about this incredible organization and why we encourage you to support this cause along with us.
What is The Central Missouri Honor Flight?
First off, we'd like to introduce you to the incredible organization behind all of this: The Central Missouri Honor Flight. This organization's mission is to transport America's veterans to Washington, D.C. to visit the memorials dedicated to honor their service and sacrifices. And of course: Throughout it all, there are absolutely zero costs placed on the veterans themselves. This is truly an act of great honor and respect.
How often do you get to personally thank veterans for their service and sacrifice? We can all probably admit that the answer to that is: Never enough! Our Honor Flight Radiothon provides our community with a small, yet profound, way to show appreciation and respect to these local heroes who fought to protect our freedom.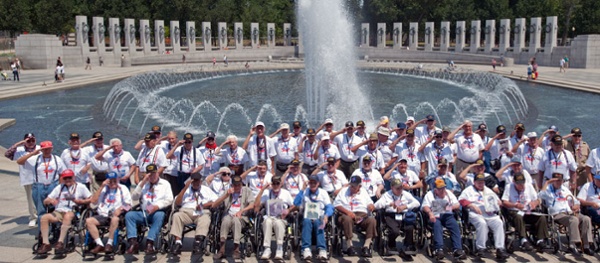 What Happens During The Honor Flight Radiothon?
During the Honor Flight Radiothon, several of our radio stations, including Clear 99, 93.9 The Eagle, 96.7 KCMQ, 94.3 KAT Country, and KWOS, pause all other operations and dedicate a twelve hour span to this cause. We bring local veterans into our studios and have them share their stories on-air. This is by far the most treasured part of the event. Hearing these veterans talk about the trying times they had to endure and how the Honor Flight has brought them a sense of healing is beyond inspiring!
During the radiothon, we open up a phone bank complete with hard-working volunteers who work all day to answer and collect donations from our incredible listeners. We also have an online donation option that is carefully monitored throughout the day.
Another reason that we love this event is because it also gives businesses in our community the opportunity to participate. Our business sponsors generously donate their time and funds to make sure that our veterans are receiving all that Mid-Missouri has to offer. We even have some sponsors who agree to match our listener donations! It's truly amazing to see our community come together in this way!
How Much Does The Honor Flight Radiothon Raise?
Like we said, we are always blown away by the generosity of our community each year that we have hosted this radiothon. In 2017, we raised over $132,000! Last year, we raised over $135,000! This year, we hope to keep the trend going by increasing that amount even more! Remember: Every dollar raised during the event stays local and goes straight to the costs associated with this honorable act.
How Can You Get Involved in The Honor Flight Radiothon?
Want to get in on this amazing cause with us? Be sure to listen to one of our radio stations mentioned above on Friday, August 23. Hear firsthand from our incredible, local veterans. And if you're able, either call in to our phone bank or make a donation online. Every little bit helps to honor our veterans by sending them to Washington, D.C.
If you're a business who wants in on the action, we would be overjoyed to have you join us! Contact us today and ask how your company can sponsor The Central Missouri Honor Flight Radiothon. Let's all band together and give our local veterans the honor and respect they so deserve!