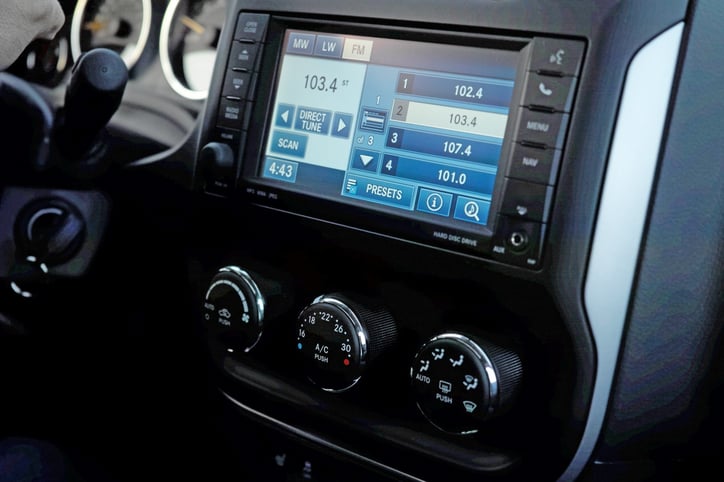 You might be surprised to hear that 80% of AM/FM listeners are actually okay with hearing ads. A survey released by Edison Research in 2016 provides some deeper insights into commuters, which provides a great snapshot of what broader behaviors look like. Winning the attention of listeners takes effective radio ads that leverage certain elements to make them stop and pay attention. We've collected five of the most important things you can do to help ensure your audience stays tuned in to your ad.
Know the Audience.
This is always the first and most critical piece to good advertising. Understanding your specific audience will help you make the best choices before your ad is on the air. For instance, you'll choose the right station and daypart to reach the people you want to be listening. It will also help you develop radio ad creative that uses a message geared for your audience specifically, i.e., make your ad something they want to hear. For example, both Boomers and Millennials may listen to stock reports in the morning, but if your audience is Boomers, you don't want to talk to them like they're Millennials. Similarly, those Boomers may be grandparents, but they'll probably tune away from an ad that sounds like it's geared toward children.
Keep It Short and Sweet.
A quarter of commuters will listen to part of a commercial before deciding to change the station, while nearly as many (23%) will listen to at least one commercial. As you can guess, neither segment is particularly interested in listening to a long commercial; the longer you go, the more likely they are to change the station. That means you want to deliver important information quickly and in a way that's easy to consume. If they're going to change stations, at least they'll be exposed to what you need them to hear. If they aren't going to change stations quite yet, you'll give them the type of experience that makes a positive impact on the way they perceive your brand.
Start Out Strong.
To expand a little on our last point, 24% of commuters will give an ad a mere 15 seconds before changing the station. You may choose to limit your spot to 15 seconds, in keeping with our last point. However, that doesn't necessarily mean you need to cram all your vital information into the first 15 seconds of your ad; it does mean you need to work hard to earn their attention in that time. By grabbing their attention immediately, you give them a reason to listen to more of your ad and remember the important information as it's included. Understanding your audience is a key factor here; you need to know the creative elements that are going to have the most impact (and which are thirty or sixty second ads!).
Include Simple but Clear Calls-to-Action.
First and foremost, your CTA needs to be simple and clear because that's critical to your audience's ability to understand and remember what you want them to do. This is always true, especially in radio, which is already ephemeral in nature. However, if a listener is going to tune away from your ad, then you need to ensure they at least know the point of your ad.
Make Your Message Hard to Ignore.
Radio creative and content are both important to crafting a compelling ad. This is more than simply catching their attention to begin with. You don't want listeners to get bored or to stop listening because that increases the odds that they'll either miss important information or change stations. There's a number of ways to approach this, but two of the best are jingles and stories. Jingles are fun and help your ad stand out while also improving brand recall. On the other hand, telling a story with your ad allows people to relate to your business and what you can offer them while establishing an emotional rapport.
Radio advertising is a potent way to leverage targeted reach and impact your audience, but you can only create effective radio ads when you know your audience and can hold their attention. Using the tips we've listed will help you develop the type of radio ad creative that will help your business stand out.