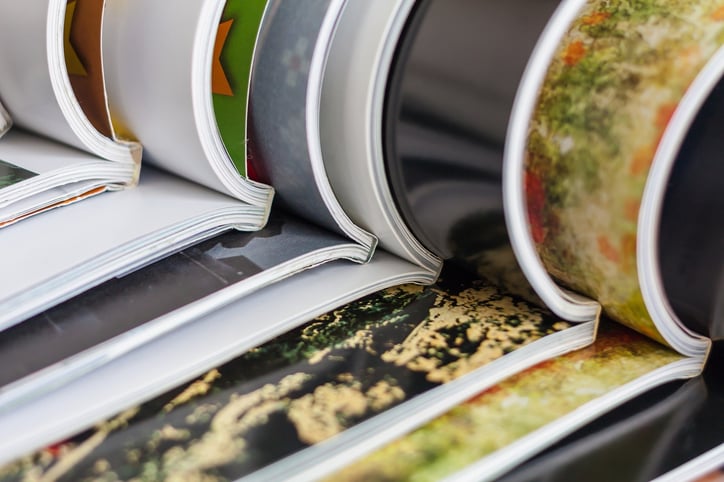 Advertising consistency across channels is essential for creating a strong and easily identifiable brand. Consumers buy from companies they know. Creating a consistent brand voice helps customers get to know you, making them more likely to purchase from you.
What is brand consistency and why is it important?
Simply put, brand consistency refers to communication across marketing channels in a way that does not deviate from your brand strategy. It's an important part of building brand recognition and trust. Brand consistency will help consumers remember you by creating a seamless experience across channels. Consistent messaging across all channels, directed at your target audience, increases the frequency of your message. We've put together 3 tips for brand consistency between your print ads and radio ads.
Tips for brand consistency across magazine and radio ads
Brand Standards
It's essential to develop standards for brand consistency, whether it's online, offline, in print, or in your radio spots. Your brand's tone and personality needs to be consistent across all channels. Ensure that the tone of the text in your print ads is consistent with the tone of the words in your radio ads so that your brand's personality is recognizable. The branding of your colors, fonts, images, etc., can relay a message and tell the story that words and sound would in a radio ad. These should all be cohesive so the consumer gets the same message from the various branding aspects.
Brand Reference
Brand reference — the way your ads refer to your brand, your website, your contact information, and how to learn more — should be consistent in both print ads and radio ads. For example, encouraging someone to visit your website to contact you should be used similarly in your radio ads so when a consumer receives your message through the various channels, they are not bombarded with different messages specific to your brand, but they are clear and know exactly how you want them to interact with your brand.
Clear Call to Action
Reinforce your radio CTA in your magazine offers. Use a clear CTA in your print ads, with action words and phrases — like "Call today!" or "Get it now!" — and use the same words in your radio ads. If your brand has a slogan, catchphrase, or tagline, use it in both your radio and print ads. A clear call to action across multiple channels will reinforce the message that's previously been received in a prior interaction with an ad and increase the frequency they hear that message.
It's important to put procedures in place to ensure consistency between your print ads and your radio spots. Your brand guidelines should be documented. To develop awareness and build trust, your brand personality must be consistent across marketing distribution channels.