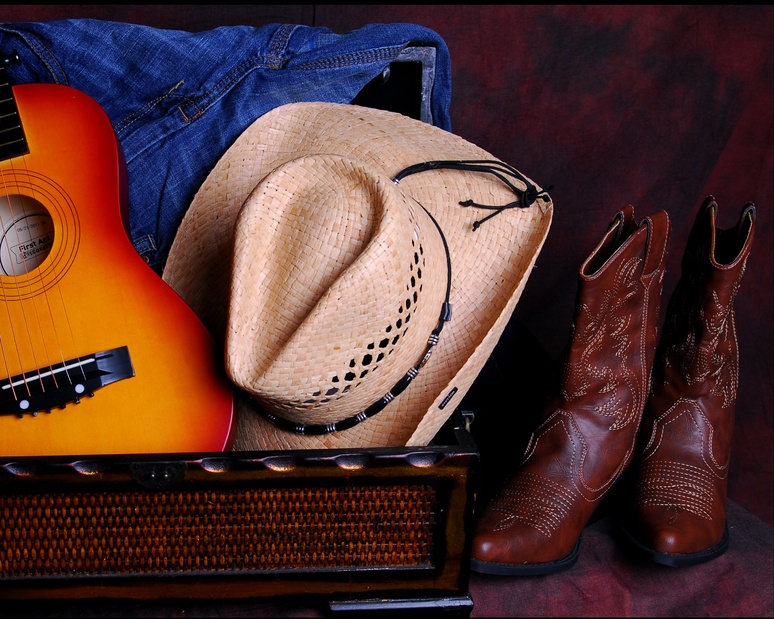 It can be all too easy to make misguided assumptions about any particular audience, especially one that can be a caricature in pop culture, like country music fans. That might mean you haven't even considered the question, "Should I advertise to country radio fans?" But the truth is, not only should you ask that question, the answer is a resounding, yes! In fact, according to Brandon Gaille, there's about 100 million listeners, and country music is the top format across the U.S.. In fact, according to the CMA, 42% of adults in America listen to this genre daily. In today's post, we'll take a brief look at the five biggest reasons this audience in particular can be valuable to your business.
Country Music Fans Are Established, but They're Also Getting Younger
In 2011, average country music fans were about 45 years old. However, the Millennial demographic (18 to 24) has skyrocketed by 54% in the last decade, and they now represent 32% of the listenership, or more than 78 million, a number that grows to 60% if you include trailing-edge Gen X-ers that behave most like Millennials. The average household income has held steady at more than $75 thousand across that time, as well, despite the economic slump, and 56% of them are employed full time. Believe it or not, they're also five percentage points more likely to have an HHI over $100 thousand. It's an audience that's capable of spending — just consider the fact that between the end of 2015 and the beginning of 2016, these fans comprised 41% of catalog and internet spending at about $22 billion — so make sure they're spending with you.
These Fans Own Homes
About 75% of country music fans own their home (higher than the national average) — settling in at a solid middle-class value of more than $216 thousand — and in fact, they're five percentage points more likely to own a home. Of the adults who entertain friends or family in their home at least twice a month, 48% are fans. Both men and women tend to be driven by home remodeling, too.
Many Country Music Fans Are Also Parents
A big factor of "home" is family, of course. Nearly a third (32%) of country music fans are parents, and they tend to have at least two kids on average. You might think that because the Millennial generation is one that's taking precedence in this audience, the family aspect will diminish. In fact, Millennials are becoming parents, now, and the focus on family isn't any weaker. Furthermore, whether listeners have children or not, two thirds of these fans have pets; they're also willing to spend $44 billion on their pets annually.
The Diversity Among Country Music Listeners Continues to Grow
While the overall listenership for this particular genre is still predominantly caucasian, that doesn't mean it doesn't have traction with minority ethnicities. For example, between 2010 and 2015, the genre saw a 25% increase in Hispanic listeners. If that's not evidence enough, consider the fact that at the CMA Music Fest 2016, 10% of attendees were international country music fans representing all sorts of countries, including Brazil, India, Israel, Saudi Arabia, and South Africa. Overall, about 70% of adults who identify as non-white listen to country music at least once per week. Even if the majority of listeners aren't a part of your minority audience, country music stations can still be a powerful tool for reaching these minorities.
Country Music Fans Are Extremely Loyal
According to a study released by Spotify in 2015, country music fans are among the most loyal to their genre: Country music has the fourth most loyal listeners globally. (In the U.S. specifically, it's No. 18.) To put a stronger number to it, 43% of country music fans say they're loyal to this genre, which means they tend to stick to listening to country music. However, with that loyalty comes two things: Loyalty to their radio personalities of choice, and increased engagement with everything associated to the genre. Consider the fact that more than half of radio listeners (52%) say their opinions are influenced by their favorite personalities and a similar number (51%) will either purchase or consider purchasing the products or services aired during that personality's air time.
As you can see, there's plenty about country music fans to warrant a radio advertising campaign designed to reach them. Zimmer Radio and Marketing Group can be there for you when your question evolves from "Should I advertise to country music fans?" to "On which radio station should I advertise?" We'll make reaching country music fans easier than ever when you take advantage of our station partners. Clear 99 (KCLR) is No. 1 in the market, and it plays all the top hits that these fans love to listen to most. We also offer KATI - KAT (providing a mix of favorites from recent decades, especially top hits from the 90's) and KFAL - The Big 900 (providing the true classics and oldies, from Johnny Cash to Patsy Cline). Contact us today to find out how we can help you reach these amazing audiences.