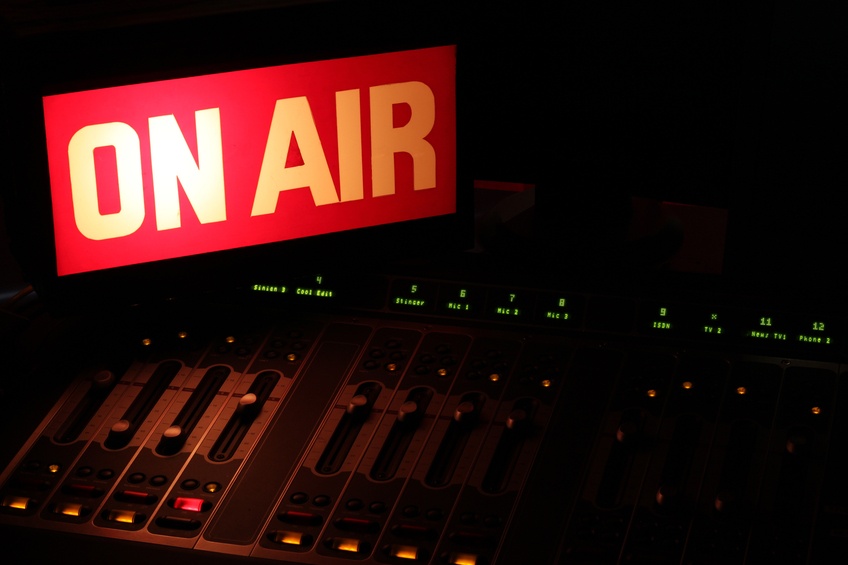 Determining how to spend a marketing budget is difficult. As such, we've touched on various things to consider in previous articles, but this article in particular is written for the small business owner or decision maker who is interested in advertising on the radio.
Long considered to cater to the "theatre of the mind," radio ads encourage listeners to imagine; they allow listeners to see themselves in the stories you create. And by doing this, your potential customer begins to participate, trust, and engage with your business. The human brain's capacity to imagine is unparalleled, but in order to get to this highly interactive stage, there are six things you must first know when advertising on the radio.
In this post, we'll highlight six common things you should consider when allocating all, or some, of your marketing funds to radio advertising:
1. Cost
Particularly when paired with digital, radio is incredibly cost efficient and often has a better price point than other media outlets. As any business owner knows, it's important to get the best bang for your buck. The frequency you select in particular can lend itself to this. With the right scheduling, your marketing dollars will stretch for a longer period of time.
Of course, that only skims the surface — there's a number of ways to make your radio ad spend easier on your wallet, including promotions, shorter ads, and purchasing farther in advance. You can also ask your media partner about bundled service packages or volume discounts for longer contracts.
2. Radio reaches the most Americans every week
According to a recent report from Nielsen, radio has the highest weekly reach across all American age groups, as more than 90% of all adults listen each week. The research company studied Americans aged 18+ and their usage of radio, TV, smartphones, tablets, computers, and TV-connected devices.
Not only did the metrics discover radio reaches more than 90% of adults on a weekly basis, the findings also noted that, while some media have seen decreases in usage, radio has posted the most consistent minutes of usage across all ages. Findings from this report reaffirms radio as a critical medium for small business advertisers.
3. Effectiveness
Radio advertising, especially when integrated with digital, can be very effective for branding and awareness campaigns, or for specific calls to action. It's important to remember the modern shopper and their journey. Often, the audience is a fragmented one split among a number of channels. As such, only making use of one channel for any given campaign is lessening the success rate of the venture.
On the other hand, when integrating radio and digital advertising efforts, businesses have seen a 23% increase in their ROI. By creating a comprehensive multimedia campaign that combines radio with efforts in digital and social media, you can run a larger, even more successful campaign. And yes, this is absolutely something your media partner can help with!
4. Creating great calls to action is very important
We know you have a lot to say; we know you have multiple reasons why your business is the best. But more often than not, advertisers try to cover all their bases by piling multiple selling points and calls to action in one radio spot. The result? Overwhelmed and disengaged listeners! Quite frankly, this throw-everything-at-the-wall-and-see-what-sticks advertising tactic gets you nowhere. You try to accomplish too much in too little time and as a result you create more confusion and disinterested listeners.
This radio advertisement is not your grocery list — make one call to action per ad. It's a tried and true best practice to keep your calls-to-action simple, compelling, and persuasive. Having a clear call to action makes it easy for radio listeners to know what you'd like them to do after your ad ends. Provide them with steps and benefits for working with you. Moreover, be specific on how you want customers to get a hold of you; don't give them your physical address, phone number, website, and social handles in every ad — one method of contact will do.
5. Creative
One thing that is so awesome about radio advertising is how fast you can get your ad on the air. At Zimmer, our production time is only a matter of days (sometimes less than 24 hours)! You can easily switch out ads, and the cost is very inexpensive compared to TV and video production.
But going back to the power of imagination, in order to harbor that power you must create captivating stories that really resonate with your audience, and to do that you need effective radio copy. The best way to do this is to speak to listeners' emotions. Without the help of visuals in radio, businesses must use words to paint a picture for the listener. Instead of looking at this as a disadvantage, use this in your favor! As humans, we're innately attracted to stories and things that appeal to our emotion. Just make sure to make a connection with your audience by offering something that's relatable to each listener. Missing the connection could mean losing the sale. Connect with listeners by appealing to their senses and emotions; tell a story that could easily be their story.
For more on developing radio advertising creative that gets results, download our eBook today!
6. Great ROI
Radio offers advertisers impressive returns on investment. In fact, radio delivers an average $8 incremental sales for every $1 spent. But knowing how to measure and track ROI is an integral part of an effective campaign, as you must be able to address your initial goals and assess what worked and what didn't. It also helps you in terms of setting future budgets, allocating resources, and evaluating the effectiveness of your marketing partners.
As a small business owner, measuring ROI is particularly crucial. We understand you simply can't afford to spend money on something that isn't contributing positively to the bottom line. That's why setting up SMART (specific, measurable, attainable, realistic, time-bound) marketing goals is such an effective way to track your marketing ROI.
At Zimmer, we are the experts in radio ROI — learn why it's important to measure your radio ROI and some of the best ways to do so!
Bonus:
How to get started:
Determine your goals:

What are you trying to achieve?

Who is your target audience?

Do you have a clear and compelling CTA?

Determine your budget

Remember that

advertising is an investment not an expense

Determine your medium

Integrating your marketing channels offer the best ROI

Radio and online advertising have proven to be the most effective combination

Contact us — At Zimmer, we create valuable messages designed to attract, convert, and delight customers.

Learn how we can help your business flourish

!