It's important to understand that you can't have a one-size-fits-all approach when it comes to marketing creative.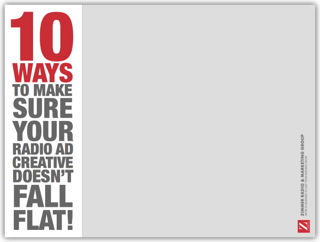 In this guide, we'll discuss the top ten best practices for developing radio creative that gets you the desired results you are looking for!
You can expect to learn about:
The importance of production value
How to speak to listener's emotions
Creating a clear message
Developing calls-to-action
And more!
Complete the form to download your copy immediately!