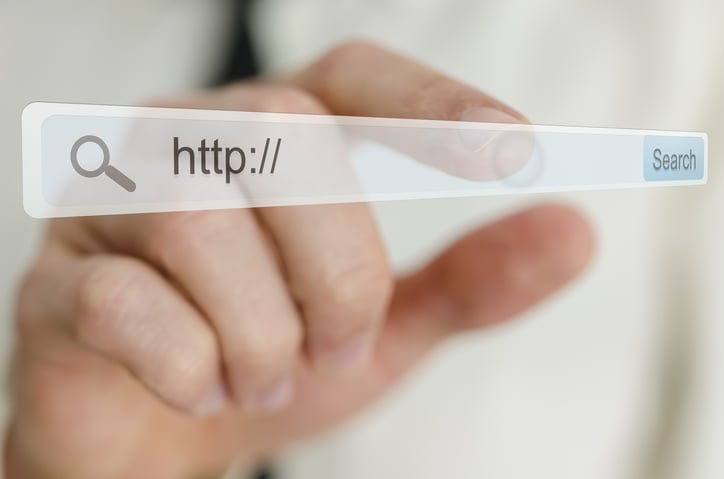 In our digital-everything world, the ways of doing business have changed. These days, when someone hears of your brand, one of the first things they are likely to do is Google it to get more information. If you're spending money on advertising and you don't have a business website, you're missing out on an important way to assist potential customers in the buyer's journey.
Why Is A Website Important?
If a potential customer hears your ad on the radio, there's a good chance they'll have some questions about your company. It may be hard for them to remember your phone number, but if they remember your name, they'll do a quick internet search for your company. If they don't find a website, several things can happen. That could be the end of a potential customer's effort to get more information, either because they weren't interested in making a phone call or because they form a negative opinion about your company based on the fact that you don't have a website. Even if you do have a website, if it's poorly designed, difficult to navigate, or doesn't provide relevant information, there's a good chance that a potential customer will lose interest.
A website gives your brand credibility. One study showed that 84% of consumers have more trust in a company that has a website. The same study indicates that 90% of consumers rely on the internet to locate products and local businesses.
What Makes A Good Website?
It's not enough to just buy a domain name and slap together a website. To begin with, remember that first impressions matter. Your website needs to be attractive. It should provide the kind of information a customer is likely to be seeking. Briefly, explain what your company does and perhaps include a mission statement. Include information specific to your business. For a restaurant, for example, people are likely to be interested in your menu, including prices. If yours is a service-oriented company, post some testimonials. Include contact information and make it easy for people to reach you. Ensure that your website is easy to navigate. Pages should be clearly labeled and make it simple for visitors to find what they're looking for. Ensure that your website is responsive — that is, that it will adapt to display correctly on any device. Keep in mind that more searches are performed on a mobile device than on a desktop. 72% of restaurant searches and 56% of retail searches are done via mobile. Finally, skip the music or autoplay videos, and don't post irrelevant images, which can slow loading time.
Why A Website Is Important To Your Advertising Success
A potential customer who is looking for more information may look no further than an internet search. If they don't find a website for your business, they may abandon their effort to find out more about your company. A well-designed website helps build trust and credibility with prospective customers. In addition, a website can complement your advertising by encouraging people to log on to get more information about a special offer or promotion. In fact, these days, many ad campaigns are designed specifically to drive website traffic. Remember, your potential customers are online. That means you need to be online, too.
A website demonstrates to a prospective customer that you're a legitimate business and they can trust you with their hard-earned money. If you don't have a website, there's a good chance you will lose their business to one of your competitors that does. Don't waste your precious advertising dollars by shortchanging your chances of gaining new customers.