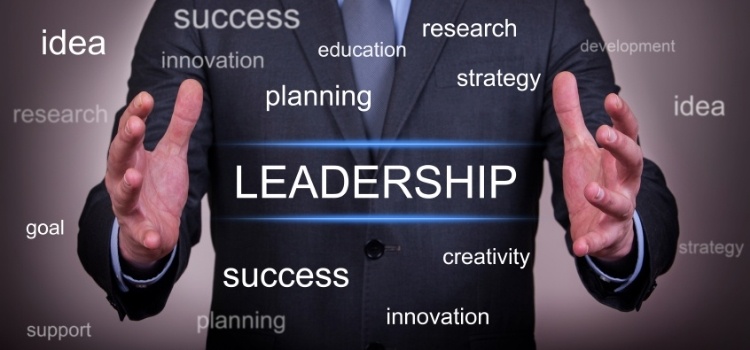 There's no doubt that business owners who double as leaders in the community enjoy higher standing in the minds of their current and potential customers. The ability to be a leader in both your industry and amongst the general public is becoming an important priority for many businesses in mid-Missouri and across America.
But knowing how to be a leader in your industry can be a delicate balancing act between doing what's best for your business and carving out resources to be a thought leader. Where should you start in terms of developing content and brand messaging that will get you noticed as a community leader? And more importantly, how can you translate that into business growth?
Fear not, because here we'll walk you through how to position yourself as a community leader by sharing some best practices and ways to create thought leadership around your brand, product, or solution. Let's go ahead and dive in.
Create Content
Content creation is the best opportunity to connect with your target audience and position yourself as a leader. With high quality content, you'll be able to explain your business to the public, answer common questions, and discuss important topics surrounding both your industry and the local community. Here are a few effective forms of content that you should build into your thought leadership plan:
Blog Content - In today's digital business environment, having a blog that creates out content on a consistent basis is no longer optional. Blogs are even more important to companies whose goal is to be viewed as thought leaders in their industry and community.

Video Content - Video is still considered to be in the early stages in relation to content creation, but is growing at a rapid pace. You'll want to create video content that potential customers will find helpful, such as how-to videos or tutorials. Video is great because it's an effective way of explaining complex topics in a simple, easy to digest format.
Host Webinars
Webinars are a great way to actively engage your audience in your messaging. Hosting periodic webinars will allow you to address various topics important to your industry, and identify which topics viewers are most interested in. It's also a great way to build up your prospect database, since you'll require email and other information in order for people to sign up for the webinar. Some of the common webinar formats you'll want to consider using: product demos, training, education, and ad buys.
Public Appearances
In order to become a true community leader, you're going to have to put in some effort offline as well as online. One way you can do this is to host, or be involved in, industry and community events geared around relevant topics that businesses and community leaders are interested in. Outside of hosting, you can leverage event marketing by attending conferences or community events to get face time with potential customers. You'll also be able to chat with other business owners, share stories, swap information, and position yourself as a leader in the industry. In the same vein, industry networking events are great for meeting like-minded people who are often there to speak with thought leaders in their field.
Get Involved in a Charity
Participating in a charity is one of the best things you can do in order to position yourself as a community leader. The biggest benefit to associating you and your business with a charity is that it will create a positive perception in the eyes of the public as an organization that wants to give back and values the community. Many charity events utilize radio advertising to increase their reach as well. Think about golf tournaments that raise money and awareness for charities, typically have radio stations broadcasting live on-site and helping with promotions, which is another opportunity to make a brief appearance on the air and talk about how your business is supporting a great cause.
Provide Answers to Questions
This doesn't mean just answering questions that are asked of you, but proactively seeking out FAQs in your industry and giving valuable answers and insights. Social media is a wonderful tool for this, as you can "listen" to what others are saying to see what the most common questions might be. Moreover, you can monitor your competitors' social media channels to see if their customers share similar concerns. Finally, utilize LinkedIn as a channel to provide answers and thought leadership, especially in industry-specific groups and forums.
Share Content
Part of being a great leader is exercising humility and recognizing that sometimes what you're looking to say has already been said by somebody else (and potentially better). If you come across a great piece of content relevant to your industry, sharing it and giving credit where credit is due will show that you know what great leadership is all about. Content sharing allows others to see that you're not just a shameless self-promoter of your own business, but cognizant of thought leadership that can ultimately benefit other people. It's also effective in creating a conversation with both the person or business that originally produced the content, as well as fans and followers interested in that particular topic.
Don't Just Tell, Ask Questions!
While it might be tempting to talk endlessly about your business and industry, it's important to pause and ask other people what they think. While stating your opinion is a crucial part to being a thought leader, seeking out new opinions and information shows that you're constantly learning and evolving. True thought leaders seek to surround themselves with people who they can ask questions and learn from.
Use Customer Testimonials
If someone wants to know whether or not you're a great thought and community leader, more than likely they're going to ask around for the opinion of others. This is where you can leverage customer testimonials to build a rock-solid case for yourself. With the progression of technology and proliferation of the internet, testimonials and reviews are becoming increasingly important for buyers as they compare options. In your marketing programs, make sure to highlight concrete customer wins and successes, providing direct quotes and quantifiable results when possible. Radio campaigns that have utilized authentic customer testimonials have been very successful for businesses looking to gain new customers.
Make Friends with the Media
Like it or not, the media plays a huge role in determining how you and your business is perceived. This goes for TV, radio, digital, and social media. Don't get us wrong, being friends with the media doesn't have to involve overt "schmoozing" or unethical practices like bribing and gift-giving. What it does mean is that by going out of your way to network with members of the media, treating them respectfully, and cultivating good relations, you'll be able to have those people on your side. Positive spin from writers, bloggers, and radio talk show hosts / personalities will help the public see you as leader in both business and the community.
Now that you've seen how to position yourself as a community leader with some of the above tips, tactics, and strategies, you'll be able to get a leg up on the competition in the minds of your customers. By incorporating what we've provided here into your current marketing efforts, you'll be well on your way to building a stellar reputation for thought and community leadership in your industry and the community.