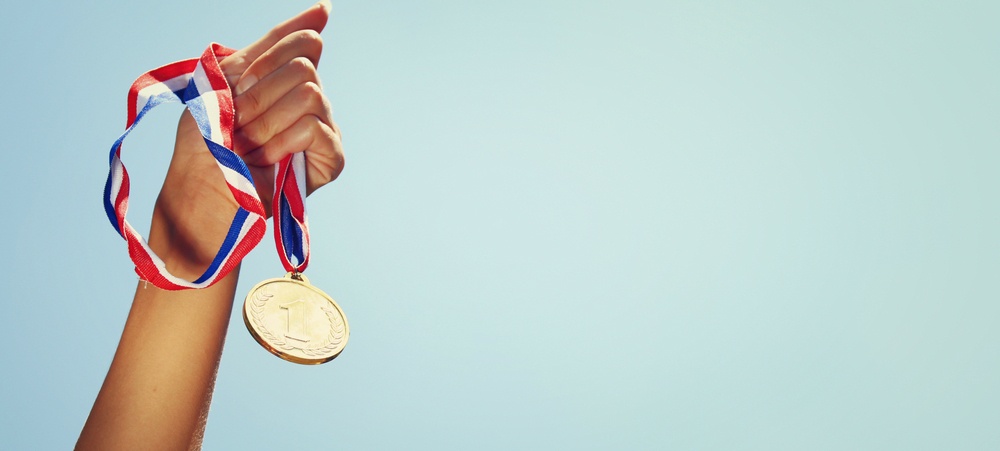 The Olympics inspire all of us. Each country's greatest athletes meet in one city to battle it out against the ultimate competition and hopefully emerge as the best in the world. It goes without saying that finishing in the Top 3 is an unbelievable accomplishment.
However, isn't there something inside of you that feels a sense of remorse for the silver and bronze winners standing slightly lower than the gold champion? Sure, they have an immense amount of hard work that they should definitely take pride in. Yet, they were just short of dawning the gold.
In the business world, things are not so different. Owning a business is a fierce, daily competition. There are always others out there who are claiming to do the same things that you do, only better.
It's important to ask yourself: What is our business doing to stand out and rise above on our ladder of competition? Are we competing at a gold medal level? Ask yourself these basic questions and ensure that you're consistently developing champion-like qualities in your business:
1) What is our business' vision, and are we moving toward or away from our goals?
As a business owner, your vision should be close to your heart. Write it down. Read it when you wake up in the morning and before you go to bed. Memorize it. Ask yourself if you are moving full-speed ahead toward reaching your goals, or if you're needing to correct course because you've veered off the path.
Always remind yourself of the reason you started your business in the first place. It's also vitally important that your employees fully buy into your vision and are as committed as you are to executing company goals. Why? Because without an agreed upon vision and specific, foundational goals, your business will eventually cease to exist altogether.
2) How is our business rising above the competition?
No matter what industry your business is in, the fact of the matter is that there's always someone competing with you. Everyone wants to be the best in their field. Rise above the rest by understanding your competition and identifying your business' differentiating factor. What makes your business so special? Why should someone choose you over the others? What makes your product or service deserving of the gold medal over the silver or the bronze? If you're having trouble determining what your differentiating factor is, you must take the time to figure this out. Talk to your media partner.
Contact Zimmer Radio and Marketing Group to schedule a Brand Marketing Workshop and let us help you come to this conclusion. Don't delay, because identifying what makes your business unique is the only way to be the champion of your industry.
3) Is our business efficiently advertising ourselves to the public?
Because the competition can be aggressive, it is crucial to consistently explain to your community exactly why it is that your business is the best. Don't sell yourself short by performing at an Olympic champion level, but failing to showcase it to the public. Broadcast the perfect message for your audience to hear by utilizing the power of radio. Not sure what that perfect message is? Zimmer Radio and Marketing Group specializes in creative services and will work with you to craft a powerful and enticing call to action for the public to consistently hear. Merge your radio messages with social media for an unbeatable advertising combination. Let everyone know why your business is the only one they want.
Every champion knows the feeling of standing on the highest platform while wearing the gold on their chest completely trumps the shorter and silver alternative. When it comes to your business, don't settle for second best. Let Zimmer Radio and Marketing Group develop and train your business at an Olympic level so that you can effectively compete at your maximum potential. Solidify your goals, identify your differentiating factor, effectively advertise, and take home the gold.