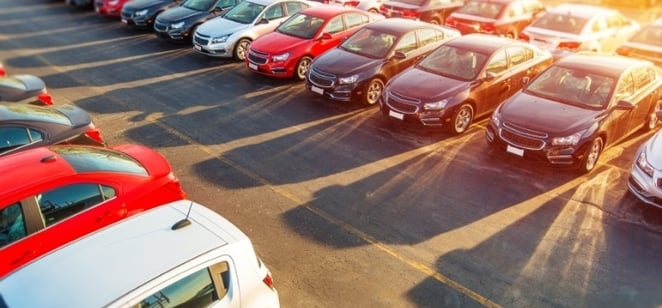 There's a public perception that if anyone knows the art of the sale, it's the staff at an auto dealership. In person, certainly, that needs to be true, but is your auto dealership really WOWing customers? The consumer journey is becoming increasingly fragmented, and with the economy starting to find its feet again, competition in this market isn't going to make things any easier. In today's post, we're going to cover six marketing best practices for auto dealerships to help you keep your competitive edge.
Email Marketing
Although this tactic is reaching out to people who have already provided their email address, it can be quite successful, even more so if they've signed up for your newsletter. This is in no small part due to the fact that the people you're reaching with this method are among the most qualified, that is, they already want to hear what you have to say, and find out more about what it is exactly you can offer them. You can keep them up to date on the latest news, tips and tricks, and perhaps most importantly, your new offerings, services, and deals.
Tactically, email marketing also offers significant levels of segmentation that allow you to tailor a level of personalization customers are looking for. After all, your long time customers will probably expect a different tone or level of attention than those that have only recently made their first auto purchase. Parents that have just purchased a car for their teen have different interests than single working professionals that just bought a car to commute with. This tactic is improved as the relationship with your customers grows—for instance, if you know there's a segment of customers with teens about to receive their license, you can provide tailored information for that, nurture those leads into conversion, then transfer them to a different email list.
Calculating efficacy isn't out of the question, either. There's any number of ways to track engagement and ROI, not least of which is measuring open rates. What's more, your calls-to-action can stand out in-email with strategically based buttons.
Examples
Market Differentiation
It isn't news to say that the auto industry is saturated and that your business needs to stand head and shoulders above the competition just to get noticed. Of course, you need to ensure you're standing out for the right reasons, which is to say, for good ones. Whether it's something as basic as your customer service (which we'll touch on in a moment), innovative marketing, or superb prices, your automotive dealership needs to make its mark.
The biggest way to do that is your unique selling proposition (USP). Quite frankly, your business can't be all things to all people; on a consumer journey that continues to fragment into micro-moments, trying to reach everyone all at once will actually mean you're never quite what someone is looking for in the moment. Determine what it is your dealership does best, what you bring to the table that no one else can, and you'll find new avenues to stronger marketing and more loyal customers.
Examples
Customer Service
You're sure to already recognize that offering solid customer service is a basic for running a good auto dealership, but to really wow your customers, that customer service needs to be stellar. In fact, customer service alone can be what differentiates your business, even if what your dealership offers could otherwise be described as standard. Why is that?
Quite simply, sales work on the idea of quality experience. Assume for a moment that a customer is visiting a number of dealerships to figure out what they're looking for. If the cheapest dealership also offers the worst experience, customers are unlikely to return for that purchase. Similarly, a dealership offering the best cars could be turned down because the experience was impersonal, or they felt dismissed. Even if they ended up making a purchase there, customers are likely to turn to someone else for their next car or for other services that the dealership could be offering them. What's more, 87% of consumers are inspired to share their experience due to positive experiences. That can go a long way to influencing potential customers.
Examples
Post-Transaction Follow Up
The sale doesn't end just because you've gotten your customer's signature on a contract and they've got the keys to their vehicle in hand. For one thing, re-targeting your customers better ensures future business. But it also ensures that your customer is actually satisfied, and helps you be involved with or even control the post-transaction conversation (which we'll touch on in a few moments).
There's a number of ways to do that, but one of the best is through email. Similar to the email marketing we mentioned in our first point, being clear and being personal while finding a good way to stand out go a long way toward success. Remember that not getting a response doesn't mean rejection, and persistence can be important.
Social Media
Social media channels are the future of brand outreach, and that's true of basically every industry. If your dealership isn't already taking advantage of these channels, you need to change that ASAP. (And no, car brands having their own outlets is not the same thing!) Social media plays a key role in the changed path to purchase—both as a source of research and as a customer service outlet—because you can engage your customers where they are and in their moment. The number of tools that are available to help you tap into the social sphere meaningfully means there's no reason not to.
Examples
Reputation
Managing your reputation is more important now than ever because, as we mentioned, the customer's journey involves sharing their experiences with the world via the internet. Consumer reviews have a huge impact on sales, not least because it's a go-to resource for customers doing research. You can't afford to pretend that customers aren't talking about you any more than you can risk reacting to online commentary and reviews poorly.
Take this review for a doctor's office as an example. Because their staff was on the ball, they turned a bad review into an amazing—and impressive—experience to win new people over.
With these insights, you should take a fresh look at your marketing strategy, because even this short list of marketing best practices for auto dealerships will improve your business as a whole, not to mention the way you communicate with your customers. Have you already utilized any of these methods for how to market your automotive dealership? Are you winning these areas and capturing or recapturing customers? Let us know how you WOW your customers in the comments.