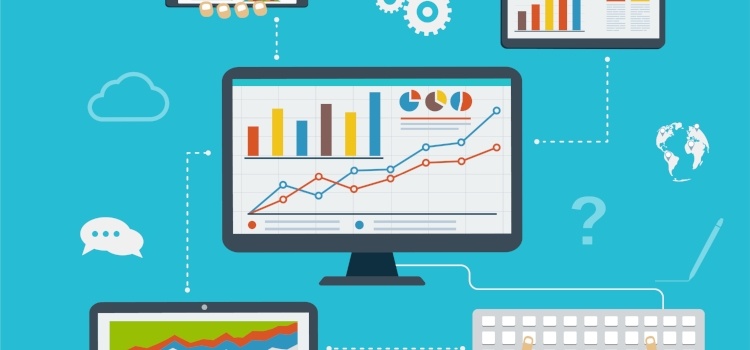 Lately, it may seem as though Facebook is ubiquitous, and to a point, it is. When it comes to marketing, it certainly fills an important role in terms of your social outreach. It can be tempting to make this the sole source of information for your business — after all, it lets you put up your location and contact information, and you're probably already using their advertising, contest, and offers tools. It's even exploring ways to help users discover and buy products right through their app.
But the truth is, Facebook is good. Right now, it's even great. But it's also not enough. In today's post, we'll be discussing the reasons your Facebook business page can't replace your website.
1. A Difference in Purpose
Quite simply, no matter what kinds of features Facebook adds, it's a social networking site. Although it's a great place for users to interact with your brand and discover new content, the reason they use Facebook is not specifically to find your brand. It can be a place to intersect their interests, but they're there to find out what's going on with their fans and thousands of other sources of interest, including groups of people, personal events, and celebrity updates.
On the other hand, people will visit your website because of a specific interest in your brand, products and services, or industry. They have questions, desires, and needs that they want to find without any extra fuss or distractions, and chances are very good they'll be doing a mobile search to do it. If you do a Google search for "financial services in Mid-Missouri" on a mobile device, consider whether or not any of the first page results are Facebook (or even social media at all) — you'll quickly find that there aren't. In a world of micro-moments, that first page of search results is pivotal.
2. You Can't Control Facebook or Its Users
Firstly, you need to remember that Facebook isn't a hosting service for your business, or even a real B2B company — it's a platform and a business in and of itself that is going to put its own concerns before any of the businesses that use it. Their policy is designed to best suit their own purposes, and the company will change those policies without regard to the effect it may have on your business or your customers. Case in point: Facebook deliberately shifted their policy over time and without notice regarding organic reach in order to provide their end users (not brand pages) the experience of seeing only the content that is most relevant to them in their News Feed. It wasn't until marketers complained often enough and loudly enough that Facebook even acknowledged the change.
Once you move past even what Facebook as a company could do to your content, you have no directives to properly influence customer behavior. For one thing, people can Like your Facebook page without having to see any of your content in their feed or ever looking at your page again, which is token interest at best. For another, being in their feed doesn't mean customers will engage with your brand in general or your posts specifically. Even if they start as engaged users, there's nothing to encourage the continuation of that behavior, and your content will be lost in the shuffle, leaving you with the options of promoting your posts or running Facebook ads to generate engagement and find new followers.
3. Facebook Doesn't Equate to Branding
While it's true that you can brand your Facebook Page by making your user icon your company logo and customize your page's header, the overall branding is Facebook's branding. Your voice can be heard through the voice of your content, and it gives you a platform to share photos and information about who your brand is, but it's Facebook's layout, colors, ad placement, etc..
On the other hand, your brand website is devoted entirely to your brand. The style, the emotion it evokes, and even the exact words used to direct users to similar information are defined by you. You can have calls-to-action on every page, and have special landing pages for different offers and promotions. It's entirely dedicated to your company, and directed to your purposes. In short, it's a more complete brand experience.
4. Google Is Stronger (and On Your Website's Side)
As we mentioned above, when you do a Google search, social media outlets like Facebook don't appear on the first page unless the keywords directly lend to that. And while other search engines are still thriving, they all sit in Google's shadow, and take their cues about core search engine mechanics from the mega-company. This directly impacts the discoverability of your business, and no matter how you create your content, you will never be able to comprehensively control the SEO associated with your Facebook Page.
Furthermore, your website information (along with any data you make available to Google via its Google My Business platform) is what influences the information that customers find out about your brand when doing things like local searches, which can put your contact information and hours on a card at the top of a results page. Individual blog posts and videos can rank well for specific searches, whereas the content could end up buried in the plethora of Facebook content. A website makes your brand easy to find and easy to reach for the hundreds of millions of people that use Google every day.
5. Facebook Has an Expiration Date
The social media world can evolve quickly. It's true that Facebook is at the top of its game right now, and it may have the chops to hold its position a while longer thanks to the changes it's looking into making. But one need only consider MySpace (which more or less began to die in 2008) and the current drift away from Twitter to understand that no platform will hold everyone's attention forever. People look for new experiences, new ways of sharing things, and platforms that suit their own ideologies. On the other hand, for as long as there is an internet, your website will be useful to customers.
6. Competitors Aren't Advertising on Your Site
It's pretty straightforward — only the advertisements you allow to be displayed on your site will appear there, if you allow any at all. This ensures that customers will focus on your brand and your message, moving them towards conversion.
Facebook, however, has no such directive. In fact, in its policy of putting the most pertinent information in front of end users, the likelihood that Facebook will have the ads of competitors in conjunction to your page or searches for your company is high. This means that a customer could be looking for your brand, but end up at a competitor's page, and you lose their business and possibly their loyalty.
7. Facebook Tracking is Limited
You may be thinking "But Facebook just updated its pixel that lets me optimize, track conversions, and retarget customers!" All this is true, and it's why Facebook is a valuable tool in your content marketing toolbox. But you must remember what the catch is here: it's all with direct relation to whether or not the person visiting your site is actively logged into Facebook on that browser. This is without consideration of the legal questions surrounding the platform's tracking tactics.
Fortunately there are much more nuanced methods of tracking customers. Google comes out on top again with its Analytics, especially since the platform can even be used to track print advertising. It offers a spectrum of useful insights that are shown to boost business growth, and it even includes training and aptitude courses to make how you use the platform even more effective. With analytics you can find out which of your various digital campaigns is effective and bringing in the most conversions, including segmentation, and gives you the ability to even visualize what users are clicking on the most.
8. People Still Expect a Website
Quite simply, having a website is still considered the norm. If you don't have a website, it could reflect poorly on your business and undermine consumer trust. After all, they expect to find you in different places around them as the expectation of an omni-channel experience just grows.
It's important to reiterate this fact: We're not telling you that you shouldn't have or make thorough use of your Facebook page. Hopefully, this post has helped you understand why a Facebook page can't replace your website. Your site is too important and flexible a tool to leave by the wayside, and a truly integrated, multi-channel method is going to garner the best results for your business.