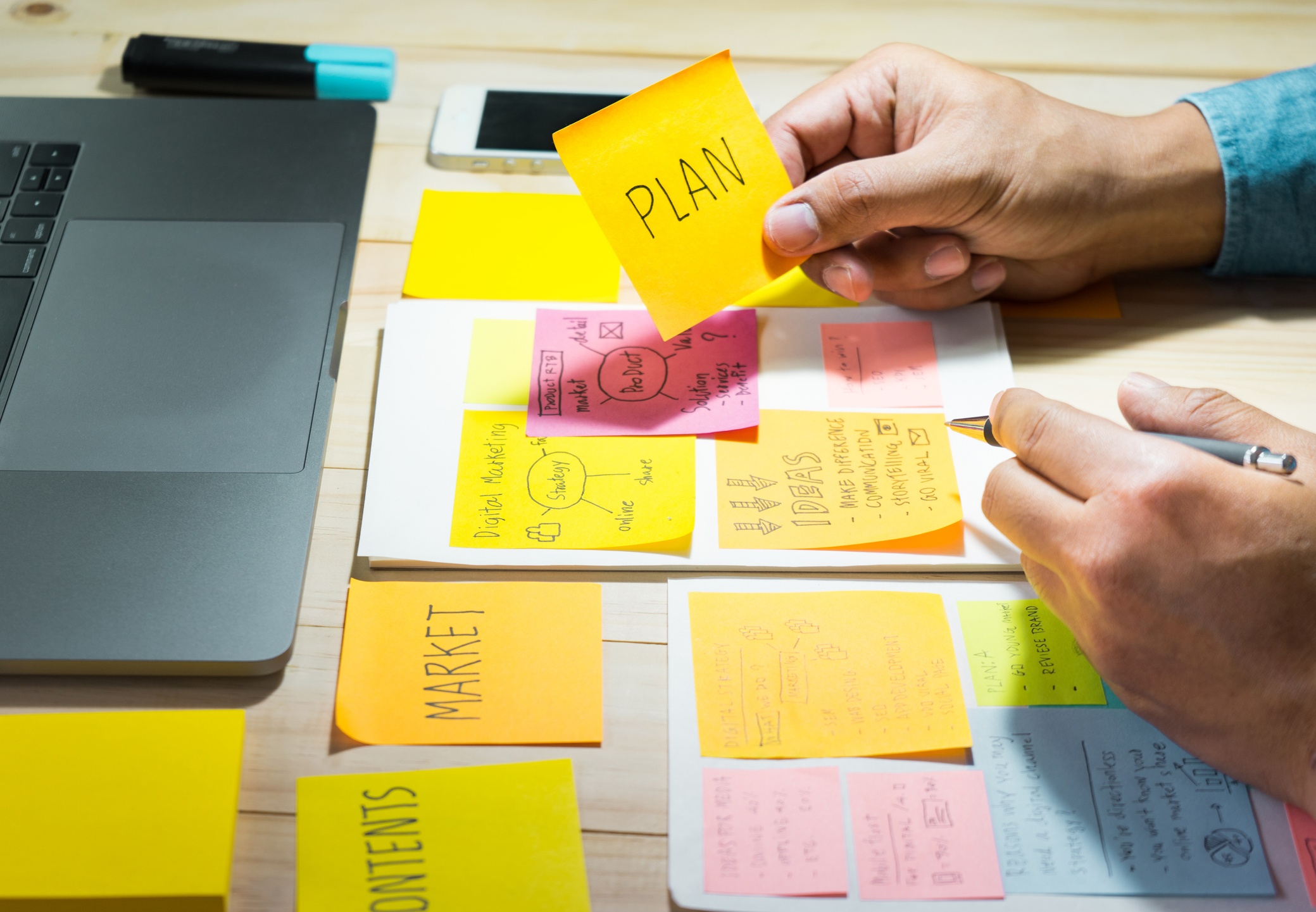 If you're running a business, an annual marketing plan is critical to continuous growth. It not only provides a clear strategy and plan of action for the entire year, but it also helps you outline goals and benchmarks, manage your budget, and identify the best tools and tactics and keep your team accountable.
Although planning ahead is key, the most successful plans leave room for flexibility. By building a flexible marketing plan, you have the ability to adapt, rebound, and continue working towards your initial business goals, without a significant loss of productivity.
The Advantages of Flexibility
It's hard to predict what can happen over the course of a year, and flexibility allows you to easily adjust your marketing plan when needed. You can quickly respond to unplanned competitive activity, change tactics based on evolving customer attitudes and behavior and make adjustments due to market fluctuations.
More specifically, a flexible marketing plan allows you to increase investments in successful campaigns, pursue new opportunities as they arise, and cancel failing strategies and reallocate resources to other marketing efforts.
For example, one of your main competitors launched a new campaign and is gaining more market share. But because you incorporated flexibility into your marketing plan, your team could act quickly, reallocate funds and respond with a campaign of your own. By doing this, you were able to circumvent their activity, recapture your market share and become visible to a wider audience.
Building Flexibility into your Marketing Plan
The following tips can assist in building flexibility into your marketing plan:
View Your Plan as a Road Map.
Your marketing plan provides a high-level view of the ideas, strategies and tasks chosen to help you reach your business goals. By viewing your plan as a road map, you understand that it isn't set in stone; therefore, your team can quickly change direction and provide alternate routes to your set goals. More importantly, this gives you the freedom to adjust as needed without the plan being completely sidetracked.
Monitor Performance Regularly.
Create a plan to check in on your strategy's performance monthly or quarterly to see what's working and not working, and make necessary improvements. However, keep in mind that branding takes time, and certain tactics - such as radio and magazine advertising - can take up to six months to produce measurable results. For this reason, it's best to consult with your media partner before making any hasty decisions and to determine the best course of action.
Prepare for the Unexpected.
Things happen, and even with a solid plan in place your marketing efforts may not always go as you envisioned. For example, maybe a social media campaign designed to generate awareness of a new product isn't producing expected results. By taking a flexible approach, however, you can map out scenarios of things that may disrupt your plan throughout the year - such as an under-performing social media campaign - and create sub-plans that can be activated instantly. In this way, you are able to recover and still achieve your campaign goals.
It's essential to have an annual marketing plan, but flexibility is key to ensuring your plan is effective throughout the end of the year. It allows you to quickly respond to changes in the marketplace, developing opportunities and problems that may arise. Adding flexibility also helps you maximize your budget, reduce stress for your team and successfully achieve your marketing goals - regardless of what may occur.