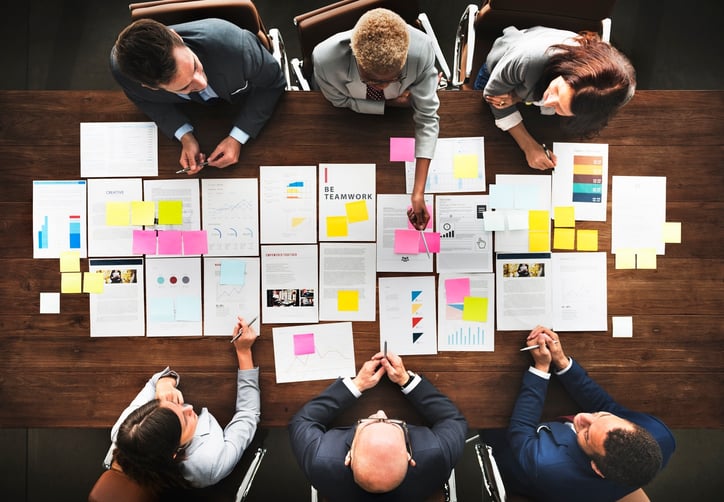 Your annual marketing plan serves as your marketing blueprint for the upcoming year. In addition to outlining your marketing strategy and helping to ensure consistency throughout the year, your marketing plan should help guide budgeting decisions, keep your marketing team focused, and help reduce stress. In this post, we'll take a look at 10 reasons you should always develop an annual marketing plan.
1. Provides Guidance
Think of your annual marketing plan as a roadmap that will guide your marketing efforts throughout the year. By setting goals and objectives in your marketing plan, it will improve your ability to identify opportunities.
2. Creates Consistency
An annual marketing plan helps ensure consistency in your marketing efforts throughout the year.
3. Keeps Your Brand Top of Mind
Your annual marketing plan outlines in advance how you will stay relevant with your target audience during both peak spending cycles, as well as the slow periods.
4. Increases Momentum
By developing an annual marketing plan prior to the beginning of the new year, you're able to hit the ground running in January and continue building momentum throughout the year so that you stay visible to your target audience. Your marketing plan will help you choose the best times to schedule radio campaigns and other marketing efforts so that you can make more efficient use of resources.
5. Provides a Path for Revenue Growth
With an annual marketing plan, you can ensure that you increase marketing efforts during peak spending cycles. During the holiday shopping season, for example, consumers are ready to buy, so it's the perfect time to target them with a strategic marketing campaign. Opportunities for revenue growth are not limited to peak spending times, however. Strategic use of awareness campaigns throughout the year ensure that your audience is hearing from you on a consistent basis. In addition, action campaigns using promotions, discounts, or sales to drive traffic to your website or store can be an effective way to increase sales.
6. Increases both Website and Foot Traffic
By working from your annual marketing plan, you will consistently reach your target audience to grow traffic to both your website and your store.
7. Increases Trust
Consumers tend to do business with the brands that are familiar to them. Your annual marketing plan should include strategies to build lasting relationships with customers by sharing content that establishes your authority and expertise.
8. Guides Budgeting Decisions
Developing an annual marketing plan will enable you to make better decisions about when to deploy resources and how much to allocate to each campaign.
9. Saves You Money
As part of your annual marketing plan, you should decide which metrics to track throughout the year so that you'll know whether a particular campaign or strategy is working. If it's not, you can make adjustments to increase ROI. An annual marketing plan enables you to integrate campaigns across channels and use your marketing budget more efficiently.
10. Reduces Stress
Planning ahead can reduce the stress of having to scramble at the last minute to buy advertising. Working with your local media professional, you can establish a plan well in advance so that you can focus your attention on other aspects of your business.
Your annual marketing plan should always start with an assessment of your current position in the market and an understanding of what has been effective over the past year. Ensure that your plan will provide the visibility you need to the right people at the right time. Be clear on your goals for the upcoming year and be consistent with your marketing efforts to start 2020 headed in the right direction and build momentum throughout the year.