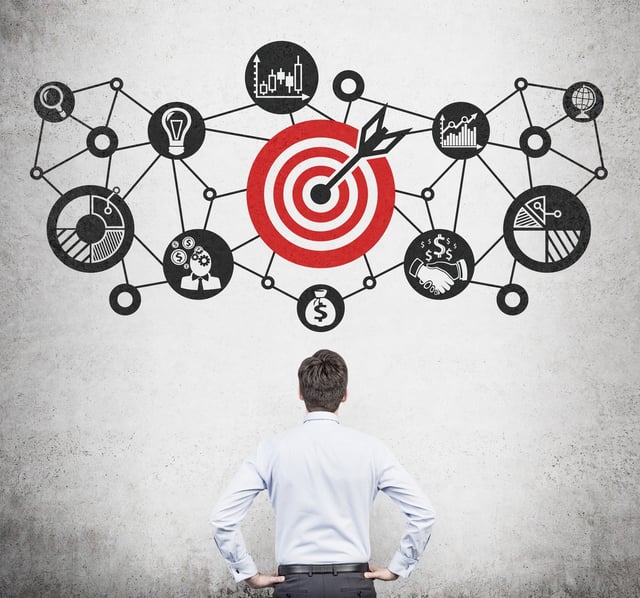 As a business owner, you are constantly focusing on ways to make your business stand out from the crowd. In order to differentiate your products and services from your competitors, you've more than likely invested your hard earned money in advertising.
With a bevy of marketing options and companies out there, how do you know whether or not your money is being spent wisely? How do you evaluate a successful advertising campaign? Well, we're going to walk you through the questions you, as a business owner, should be asking. It's important to note though that these questions can vary based on the goals of your advertising campaign. The effectiveness of various advertising programs are measured differently.
Are You Seeing an Increase in Traffic?
Once you've launched your advertising campaign, there is a natural expectation that you would see an increase in traffic — depending on the goals you outlined with your advertising partner — at your brick and mortar location, online store, or on your social channels. Documenting an increase in traffic at your physical location can be done through a counter that tracks the number of visitors that come through your doors or through a visual observation of increased visitors. An increase in sales could also be a telltale sign of increased traffic.
Are Your Visitors Turning Into Customers (Or Just Browsing)?
You've done a great job of identifying your target audience and have spent money to bring them into your business, but are your visitors turning into customers? To measure the success of your campaign, and help produce that ROI you desire, you want visitors to become customers and buy your products or services. Visitors that browse your merchandise are important to your business, but if they are not buying your products your advertising may not be as effective as it should be.
How Well Do You Know Your Media Partners?
As a family-owned company with a passion for helping others achieve success, let us share our advertising tips, knowledge and expertise with you. When you decide to invest your hard earned dollars on advertising, it's important to find a relationship that you feel comfortable with. That's important to us. A media partner should be just that, a partner. You should have an open relationship with them, which means being able to have tough conversations, celebrate your successes, and have a clear strategy in place. Your media partner should be in regular communication, following up after a sale to help gauge success or to offer suggestions on ways to improve your campaign. It's crucial that your media partner asks plenty of questions. If they are not, you should be concerned. Their goal should be to tailor your strategy in such a way that it hugs you like a properly sized suit or outfit that fits just right. If your message isn't on point, no amount of advertising will be successful.
Are You Seeing Increased Sales?
As part of your advertising campaigns, it's important to measure not only customers and traffic, but sales as well. Converting customers and traffic into sales and profit is the ultimate goal for a business owner. Consider how you are selling to your audience. Give them reasons to purchase your products, such as showcasing how a product works or how it could solve their problem through a how-to-type video or demonstration. This is just one of the many advertising tips you can use to increase your bottom line.
Are You Spraying and Praying?
As a business owner, it's important to have a well thought out plan in place for your advertising dollars. Whether your budget is on the same level as a powerhouse such as Coca-Cola or that of a new business, being wise with how you spend your money is key. It can be easy to think that spreading your money into many avenues — such as print, television, radio, and social — would generate a great return, but that's not the case. A narrowed focus is ideal. Think of it this way: Would you rather reach 100 percent of the population, 10 percent of the way or reach 10 percent of the population 100 percent of the way?
Are Your Customers Coming Back?
This is an important metric. Now that you've spent money to make your business stand out and get people through your door, can you truly call it a successful advertising campaign if your customers are not coming back? Part of your marketing goals should be to create repeat customers. If you cannot check this box, then it's time to rethink your approach.
How Are Your Customers Finding You?
When customers come through your doors, you may wonder whether or not they are there because they heard about you through your advertising channels (radio advertising, TV, print), through a friend who may be familiar with your store, or just by coincidence? It's easy to ask your customers how they heard about your business, but their response may not be what you were hoping for. You see, for some consumers, they may not necessarily recall where, or how, they heard about you. The important thing to remember is that they are in your business, so now your mission is to convert them and create a relationship. By converting them into repeat customers, you'll create a better metric to gauge your ROI.
As a business owner, there are many situations that require your time and attention. There's merchandising, payroll, training staff, creating schedules, and customer service. Your plate is already full, so when it comes to your advertising strategy be sure to put your trust in an organization that has your best interests at heart. Think of your media partner as an extension of your business. They should be invested in your success. So, now that you know what questions you should be asking to determine whether or not your advertising campaign is performing successfully, you can turn your attention back to what's most important, operating your business.