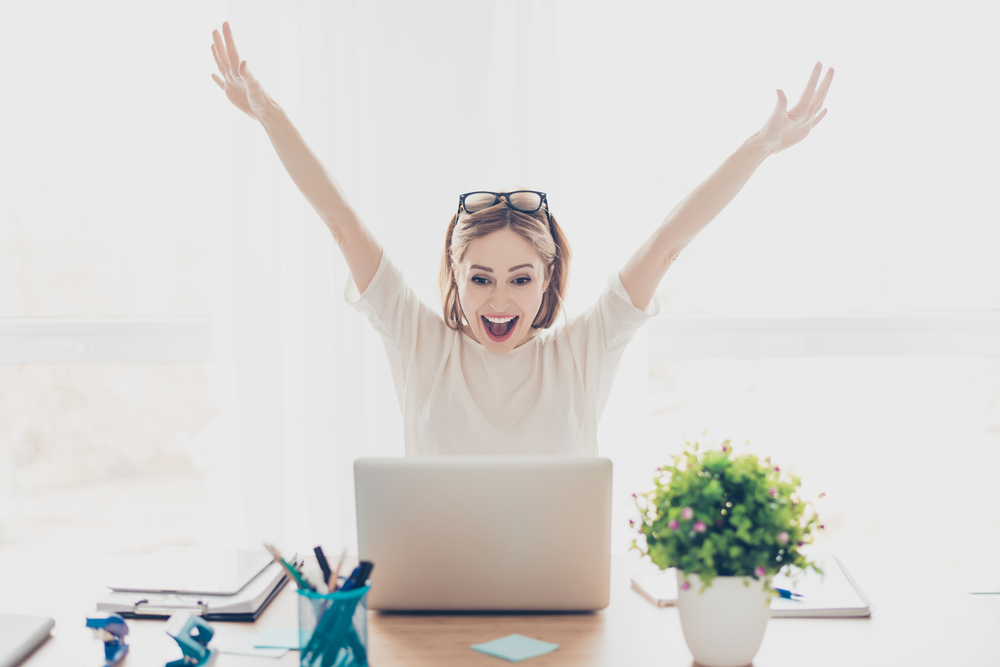 Netflix's recent, binge-worthy series, "Tidying Up with Marie Kondo," spotlights families in need of some serious household organizing and de-cluttering. Spoiler alert: Kondo's ideology stresses the importance of individually sorting through personal items - one-by-one, one category at a time - only keeping those things that "spark joy." Ironically, this is the exact ideology that business owners should be using when examining their business' website as a whole.
Since having a solid digital marketing strategy has never been more important, what better space to apply Marie Kondo's famous approach? Read on to discover the ways in which your business can take a fresh look at your company's website, remembering that if your site is not sparking joy in you as you peruse its pages, then it is definitely not sparking joy in consumers!
The Importance of An Inbound Marketing-Minded Website
An updated, inbound marketing-minded website is easily navigable and contains great SEO content in the form of blogs, eBooks, infographics, whitepapers, videos, and more. This content is used to draw in visitors, then continues to engage and delight them (or dare we say, spark joy in them?) throughout each stage of the buying funnel. If your website isn't making consumers excited by providing them with the relevant information they need in order to make an educated purchase decision, then developing, or simply rethinking, your inbound marketing strategy is the first place to start making a change.
In addition to having the solid foundation that an inbound marketing strategy provides, here are seven other website aspects in which your business should perform an honest self-examination. It's time to tidy up!
7 Areas Your Business Should Be "Tidying Up" Your Website
1. Check Links.
Broken links on business websites create poor user experiences and give potential customers a bad impression of your company as a whole. Spend the necessary time ensuring that your linked content leads consumers to more valuable information or to the correct landing pages that will move them closer to making a purchase.
2. Update Photos and Videos.
It goes without saying that videos are a crucial part of marketing in 2019. Both photos and videos add vibrancy to a website, attracting visitors, engaging them, and making them stick around longer. Interesting, engaging, and up-to-date videos, as well as photos of products, services, and even employees are all important aspects of a well-maintained website. Tidy up by ensuring that the staff members and content featured in your photos and videos is all still relevant. Outdated content can make your business appear to be careless and disconnected.
3. Update Users & Passwords.
This one is too often forgotten, yet oh-so-important. For security purposes, it is crucial to remove any old employees who may still have access to your website. Also, be sure to update passwords often for even more security, remembering that hackers, unfortunately, run rampant in today's digital world.
4. Ensure Your Site is Responsive.
According to a recent study, over half of all global website traffic in 2018 came from mobile devices! That means that it is more important than ever to have a responsive website, designed to ensure that it can be optimally viewed no matter the device a person is using. Failure to update to a responsive website design will leave consumers feeling frustrated, causing them to move on to a competing site that better fits their needs.
5. Evaluate Analytics.
A solid inbound marketing plan consistently evaluates relevant analytics to gauge a website's performance on Google. Without analytics, your business can have no real indication of what you are doing right and what needs tweaking for better results. Evaluating things like your SEO keyword strategy and ensuring that you are including the proper percentage of those keywords into your website content will eventually lead to more sales. Tidy up by making sure that proper tracking analytics are in place.
6. Create Valuable Content.
We've previously touched on the importance of having valuable content on your business' website. This includes: blogs, eBooks, infographics, whitepapers, videos, podcasts, and more. An updated, website that utilizes valuable content is key for increasing traffic and converting prospects into future customers. Take a deeper dive into this topic by learning why every business should invest in content marketing. Tidy up by adding what matters most to your website: valuable content!
7. Create Landing Pages That Work for You.
Utilize inbound marketing practices including optimized content that naturally leads consumers to website landing pages. These pages consist of forms that require contact information, generating viable leads. Take advantage of the opportunity to request such information in exchange for eBook access, free trials, and more.
As Marie Kondo explains, that "spark of joy" feeling is unmistakable. Use this sixth sense to tidy up your business website. Invest in inbound marketing so that your site is operating at its full potential and resulting in leads. Ensure that your website is up-to-date by removing an irrelevant information located in the seven areas above. Stop living a mediocre digital life and tidy up! It's time to spark joy in consumers!