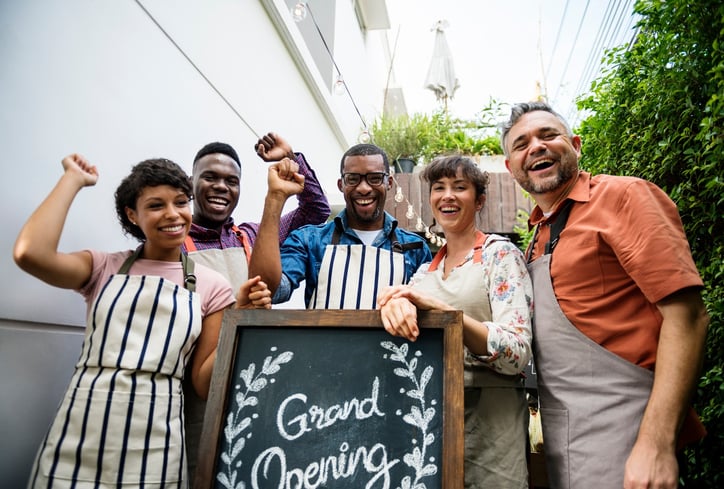 As a business owner, your goal is to sell your products or services to consumers. In a competitive marketplace, it takes some deep thinking, great partners, and a clear plan to be successful and cut through the clutter and overload. One of the ways you can help promote a new product and encourage your audience to act is by using an action campaign.
Action Campaigns are designed to catch your audience's attention and drive them to act on your Call To Action (CTA). These types of campaigns are valuable, effective, and important as they drive action. They also target a specific audience, promote something short term, are used at a higher frequency, and they are trackable.
When your campaign is correctly developed, it encourages your audience to take action, it actively drives that action, so it's also easy to develop metrics to benchmark and track the progress of a campaign toward specific goals.
So when are action campaigns most beneficial? Here are some examples and how they can be used in your business.
1. Hosting a Grand Opening or Special Event
If your business is brand new, or perhaps celebrating an anniversary, it's the perfect time to implement an action campaign. Think about it this way, you're going to have a lot of potential customers, or long-time customers and friends, coming through your doors as part of your actual opening or event. Ahead of that, though, your campaign will encourage your audience to request information about events, current and future, or encourage them to register and attend the events. The goal of your campaign is to inform them about the event, so it should contain all of the relevant information they'll need, specifically where the event is located, when it will take place, and how to complete each step.
2) Launching a New Product of Service
When you plan to launch a new product or service, an action campaign is an ideal way to create a buzz. Much like yourself, your audience is more than likely going to seek out information about the product or service, so your campaign should help point them in the right direction. Tell them where they can go to learn more about the product, where they can go to see a demonstration, whether it's on your website, social media, or in store, and how they can ultimately purchase the product.
3) Informing People About a Large Sale or Special Promotion
Promotions and sales are a great application for an action campaign. These are prime opportunities to encourage your audience to take action. Whether you're using a "buy one get one" or "percentage of purchase" promotion, you'll want to let people know what the promotion is, why they should act, and how long it will last. You can probably hear the cash register ringing already.
4) Recruiting
Did you know that an action campaign is also the way to go for recruiting? Ultimately, you'll want potential hires to know as much as possible about your company, what the position entails — necessary skills, education, training — and where they can go to apply, whether it's online at your website or by calling/emailing your human resources department. Hiring can be a daunting task, but with the appropriate campaign in place, it doesn't have to be.
5) Fulfilling A Seasonal Demand
Action campaigns are ideal for showcasing seasonal promotions. Retailers rotate their stock seasonally, so they want to make sure their customers are aware of what's upcoming or what promotions they may be offering to highlight incredible deals on merchandise that's held over from the prior season. Action campaigns can also help boost your seasonal demand by increasing your advertising frequency during times when demand is high.
6) Promoting Something Time Sensitive
Action campaigns work well if there is only a limited time to purchase something or if the promotion is only running for a specific period of time, as they encourage your audience to take action so they don't "miss out." You can use your website to help build interest through your call to action.
Now that you know the best ways you can use an action campaign for your business, we bet you're ready to learn more about how we can help you put your plan into action. Our expert team of professional marketers can help you design your strategy, create a budget that works for your business, and ensure that you are targeting the right audience. We look forward to hearing from you, so if you're ready to get started, contact us today.