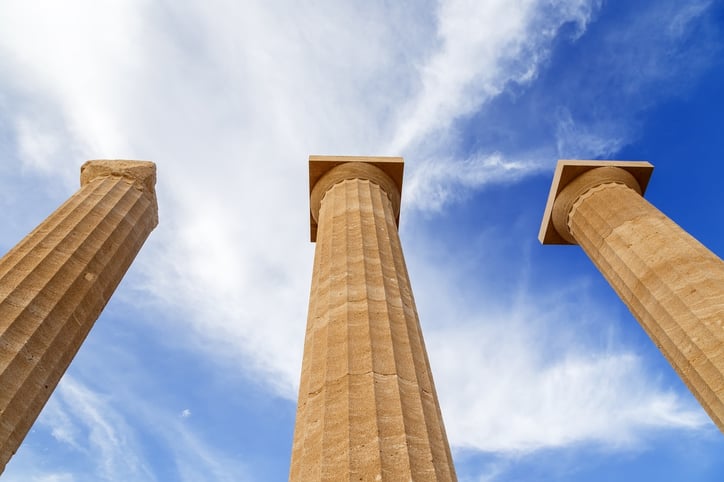 As a business professional, you've probably heard countless business tips over the years, whether from your professional colleagues, attending conferences or from books you've read at home. Running a successful business can be tricky, but if you focus on consistency across all platforms of your day-to-day operations, you'll find yourself trending toward success.
By focusing on consistency within your business, you can help to ensure that your customers and clients understand who you are, what your focus is and how your products or services can help them.
Author Jeremy Barker writes "a business at any scale cannot achieve its goals if it is not consistent in its strategy, planning, and execution." He adds "it can be very difficult to establish such consistent quality standards, however for successful businesses, it is just the way of doing business."
We're going to focus on the Three Pillars of Consistency — Accountability, Relevancy, and Clear Messaging — to help you ensure your business is sound and successful.
Accountability
No matter what type of business you operate, from retail to a specialized service, accountability within your organization is crucial. Accountability can take on different faces within an organization. No matter if you are focusing on a product/service or employee, you are the key cog in the wheel when it comes to ensuring consistency in your business. Your sales team must be trained properly and consistently leading potential customers through the proper sales funnels. If you are producing a product, it must be consistently produced time after time.
As the business owner, it's up to you to set the bar high and put an emphasis on consistency in accountability. Consider setting up regular meetings where your staff checks in with you and gives you updates on sales leads and projects. As for your actual products and services, you should perform periodic quality control tests and offer feedback and guidance based on your findings. These steps can help keep consistency of brand and production at the forefront of your employees' minds.
As the owner, you should also put reminders in place to double check your communication and feedback, so that it's something you are conscious of and offering on a regular basis. Be open and be honest.
Relevancy
It can be said that consistency will help your business become/stay relevant in the mind of a consumer. What do we mean by this? From your social media presence and your website to your advertising campaigns and email marketing, it's important for a business to keep the information flowing.
Clients and potential customers look to you for information and as a thought leader in your area of expertise, don't leave them hanging. You should constantly remind them why your products and services can make their lives easier. In this case, we're going to preach patience. We know you expect results when you're spending money or launching campaigns, but be patient. Give your programs time to work and gain traction. It can be easy to pull the plug if a campaign is not performing as quickly as you thought it should, but that's a mistake. Stay the course, and your business/brand will continue to stay top of mind.
Clear Messaging
This may be one of the most important business tips you should adhere to. As a business, consistency in messaging is crucial. From your radio advertisements and social media accounts to your print materials and logos — anywhere you mention your brand for that matter — must all preach the same message and tell the same story. Inconsistent messaging will confuse your clients and potential customers, which means they won't be knocking down your doors to buy the latest and greatest products because they are unsure if they are actually meant for them or another audience.
One of the best suggestions we can offer is to keep your messaging simple, keep it clear, and make it memorable. Find your brand's voice and keep it consistent, whether you decide to go formal or fun loving. Research shows that consumers trust brands they recognize, which is why consistency in your messaging can make or break your business.
We know your goal is to operate a successful business, so we hope these tips give you some insight into how you can ensure consistency within your business. If you take the time to focus on accountability, relevancy and clear messaging, you'll be well on your way to growing your business and building long-lasting relationships with your customers.
If you need some help getting started, we're here to help. Reach out to our marketing professionals to see how we can help you get the ball rolling.