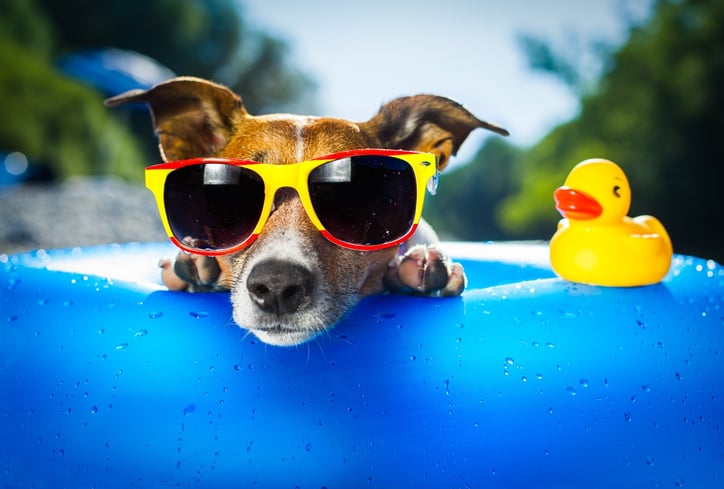 With the summer season upon us, the days are longer, warmer, full of hustle and bustle, and road trips. Your potential customers are increasingly busier and more active than they are the rest of the year. They are planning summer travel, staycations and coordinating their calendars with summer camps, activities, and plans for the dog days of summer. As you look to your summer advertising campaigns, be sure to take into account your consumers change in habit. Here are six summer marketing tips that will ensure you have a successful seasonal marketing program.
Set Goals
The first thing we suggest is that you set your goals based on your business needs. Do you want to increase foot traffic by 10 percent? Will you increase conversions by 15 percent? If you are a seasonal-type business, do you need to maximize your summer season? Whether you are a brick and mortar establishment or an online business, what's your biggest need? Once you answer these questions, you can begin to put your thoughts onto paper. As they say, don't put the cart before the horse. Given the reach of our radio products and social media, it's essential that you sit down with us, explain your needs/goals, and then work hand-in-hand to craft a plan tailored to your business.
Keep Your Eye On The Target
No matter what your summer goals may be, don't stray far from your target audience. It's going to take some thinking, and perhaps a little research, but you should consider your audience's summer activities and how that reflects your seasonal marketing program. Where are they spending time in the summer? They may be at the local little league park, the local water park, or camping and exploring local attractions and museums. In fact, research shows that summer travelers will be searching out local eats and food-related experiences.
Offer Timely Promotions/Sales
As part of your strategy, we highly suggest utilizing timely sales, offers, and promotions to encourage conversions. Consumers are more likely to act on a sale, special offer or promotion, whether that's visiting your business or actually making a purchase. Given the rise of social media sites like Facebook, Instagram, Twitter, and Snapchat, we can work with you to establish a social media promotion with far-reaching legs to reach a wide audience. Consider using sites such as ShopMidMo.com where you can offer discounted items, whether it's a dinner voucher or a summer-specific product. Our reach via the radio waves enables us to place your promotions within ears reach of your target market. We'll deliver the customers, and then you deliver the experience.
Align Your Budget With Goals
So now that you've determined the goals for your seasonal marketing program, it's time to talk about your budget. How much do you anticipate allocating toward your marketing efforts? While it may seem logical to overspend and throw bags of money into your program, that's not always the best idea, nor the most effective. Your budget should closely align with your goals. When you work with us, we'll be sure to put together a plan that makes sense, hits your target, and delivers an ROI that justifies your spend.
Be Proactive
If you truly want to take advantage of the summer season and take advantage of these summer marketing tips, your best bet is to start early. While it may sound cliché, you need to be proactive, not reactive. Plan. Plan. Plan. Then act. Give us a call to setup a consultation.
Keep Going
Now that you've got the ball rolling, whether your business focuses on summer activities or summer-specific needs, keep the momentum going. It's easy to let your efforts slack off, but if you don't make the conscious effort, and commitment, to maintaining your message, another business will. They will take over the spotlight and become top-of-mind to your consumers. We want your business to succeed, which is why we're sharing these summer marketing tips with you.
Like we said, with the summer season upon us, it's time to ensure that you have a solid seasonal marketing program in place. With more and more travelers sitting behind the wheel and hitting the road, put your message on their radio dial. Remember, clearly define your goals, put a plan in place, consult with our knowledgeable team, then reap the benefits of the increased summer traffic.