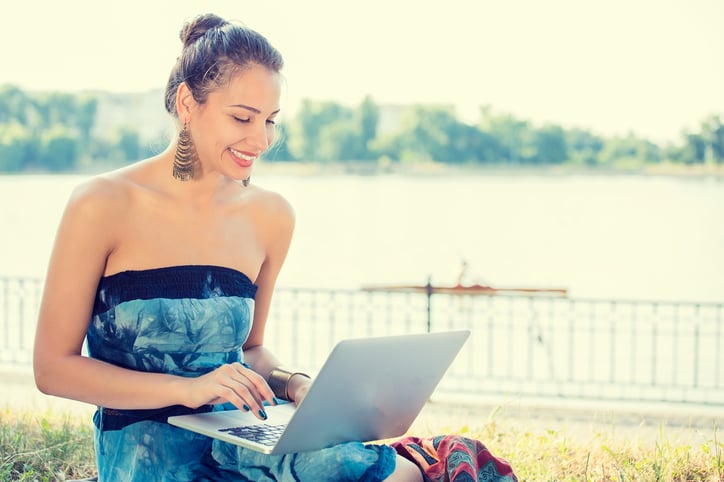 It's well known that consumer behavior changes with the seasons, and your company undoubtedly takes that into account. Summer time means bathing suits and suntan lotion, while winter means heavy coats and major retail holidays, and so on. However, what you may not be considering is how much media consumption changes with the seasons as well. In today's post, we'll take a brief look at how this impacts your spring and summer marketing planning.
General Seasonal Patterns
Changing seasons have the biggest impact on cinema and television. While TV is almost always responsible for the most daily minutes of consumption per individual, there's a definitive slump that begins in early spring and reaches its lowest point in late summer; it peaks again during the fall. Conversely, cinema sees a boost in mid- to late-spring which peaks in late summer, with another peak amidst the winter holidays. Meanwhile, both radio and internet consumption remain fairly steady throughout the year. Though it does lift a bit during the summer months, mobile use is generally consistent as well.
Spring and Summer Behavior
Those patterns are undoubtedly directly caused by shifts in consumer behavior. As the weather warms, people are more likely to be outside and less likely to be indoors watching traditional TV. The biggest blockbusters of the year roll out during the summer, a time when many are looking to beat the heat without being stuck at home, explaining the lifts in cinema media time.
Most poignantly, however, are the steady numbers for radio, mobile, and internet. The last is undoubtedly boosted by mobile, but laptop and desktop also show no distinct overall patterns of seasonality. Radio and mobile, specifically, are likely stable thanks to the fact people already use both no matter where they are or what other activities they participate in. People that tune in to the radio at work are just as likely to bring a portable radio with them to the pool or the beach, or to tune in during road trips and while on vacation.
Impact to Marketing
We have always said that successful marketing means being where your customer is. Quite simply, you need to target your marketing based on what your audience is actually doing and the devices they're using and adjust your seasonal media mix accordingly. Do the research necessary to not only understand your audience's general habits, but their specific habits throughout the year in order to ensure that you intersect them at the right moments throughout their day no matter what the season is. This should guide your budget: if TV use falls and mobile use rises among your audience, then your budgeting focus should shift accordingly. If radio is strong and steady year round, then you can be confident in your advertising investment in that channel.
Even with a cross-device, omnichannel marketing mix, the media consumption changes brought on by the changing whether need to be taken into account when you do your spring and summer marketing planning. Make the best use of your advertising budget by understanding where your customers are at different times of year and spending to reach them there. Remember, you don't have to do this on your own — a great media partner, like Zimmer Radio & Marketing Group, can help you design a dynamic plan for success.