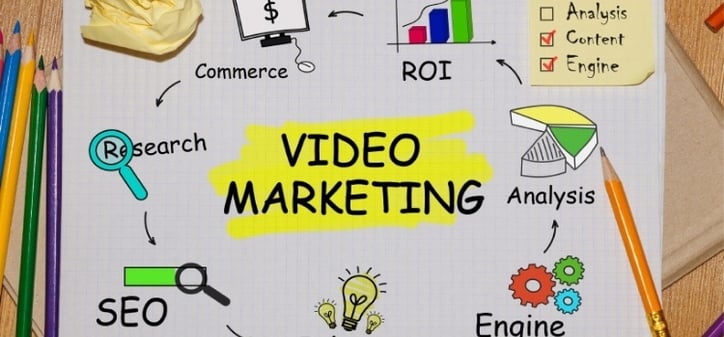 There has been an explosion of video content on the internet over the last several years. Video in general and video content marketing is an emerging trend for 2016, and is something that all businesses should utilize as a part of their marketing strategy.
In fact, Cisco is now predicting that by 2019, 80% of all internet traffic will be via streaming video. Rather than just being used for branding, video is now being used for all stages of the sales cycle in the form of things like customer testimonials and product descriptions. Marketers are gravitating towards video because it helps create an emotional connection that can be hard to duplicate in a blog or whitepaper.
Ideally, your video marketing would be short and sweet. For example, Caterpillar filmed 28 hours worth of their machinery playing Jenga, but edited down to a more optimal length of 2.5 minutes due to time lapse video. Keep in mind that the optimal length may vary depending on the medium, as your social media videos might be shorter than YouTube because you're simply trying to capture someone's initial attention in their newsfeed.
But what if you're just starting out on your video marketing journey? Here are a few tips to get you going right away:
Create a Welcome Video
This is a very basic but powerful step to integrate video into your marketing strategy. Developing a welcome video that's very introductory and quickly shows who your company is can often pique people's curiosity. Also provide a quick description giving insight into what your company does and what problem it solves for consumers. A welcome video is a great way to showcase your business's USP as well.
Showcase Testimonials
There are few things more impactful to a prospect than testimonials. By showing that you've solved problems for people that are just like them, you'll be able to move prospects down the sales funnel much more quickly. Make sure to showcase the positive things that customers are saying about your business and what results they've achieved with you.
Give a Tour of the Office
Videos showcasing a tour of your office are great because they show potential customers what goes on inside of your business. It puts names to the faces that are behind the different facets of your business and allows them to develop a more personal connection than simply trying to "hard sell" them.
Highlight New Products
Highlighting a new product / service launch with video is an effective way of communicating very complex information quickly and easily. As you launch these new products or services, provide a high-level demonstration or description of their functions in order to educate potential customers about how it will solve their problems and answer their questions.
Demonstrate Your Products and Services
Similar to the new product videos, demos are a great way to showcase some of the more complex and nuanced aspects of your business. These demo videos give shoppers a better idea of how your company creates solutions for them, and how your products or services work on a nuts and bolts level.
There you have it, some simple ways to kickstart your video marketing efforts, even if you have relatively nothing right now. By implementing some of these tactics, you'll be able to see what works, what doesn't, and lay a solid foundation for future video efforts.