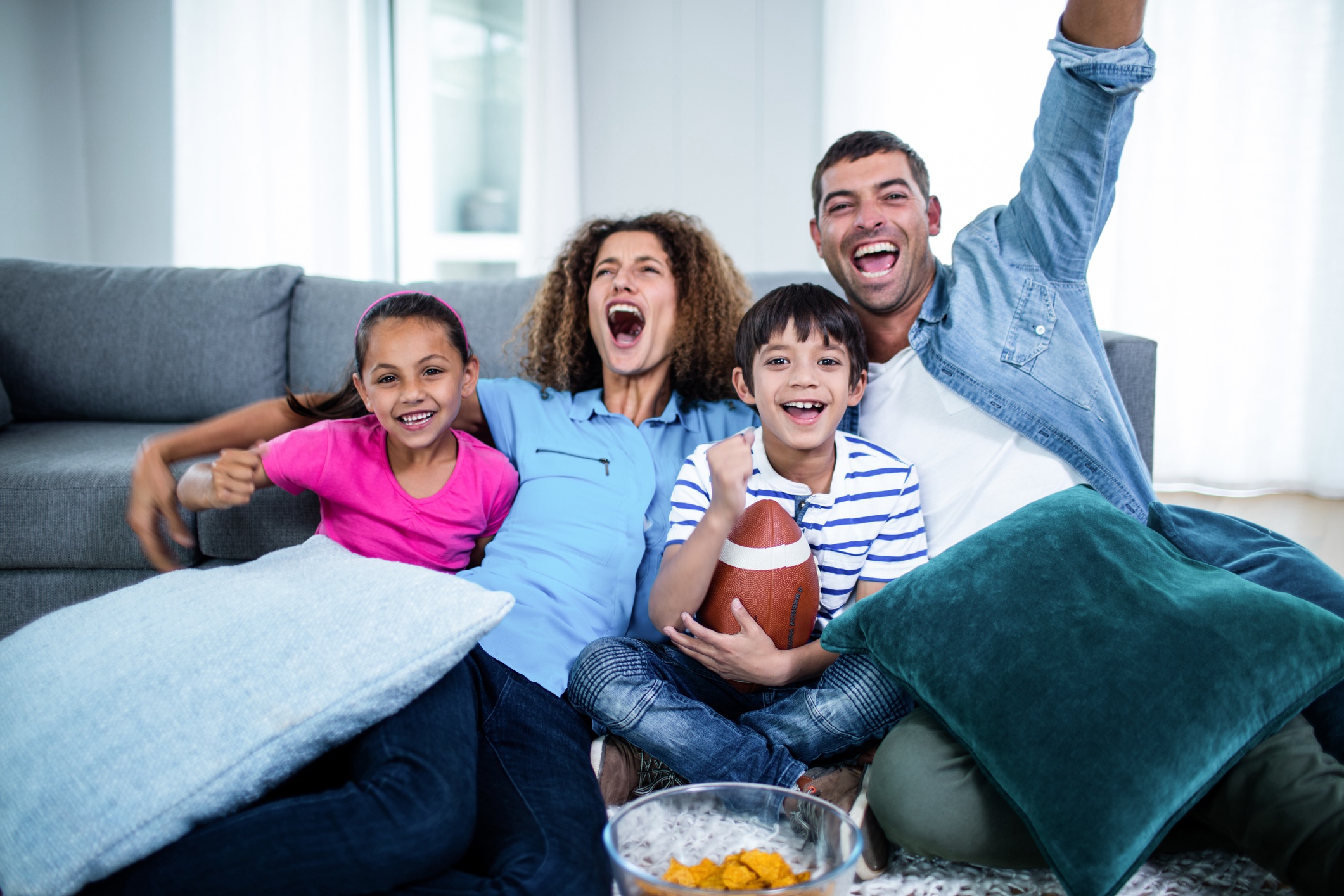 We're in the midst of the 21st FIFA World Cup, with Round 16 and then semi-finals just around the corner. Visit sports bars or pubs in America or abroad, and you're sure to see fans cheering or yelling about live games, recaps, and highlights. Summer is the time when we all come together to have fun, but sports fans in particular have game after game to celebrate. And of course, when audiences have a reason to unite, there's a tremendous opportunity for marketing.
We've already discussed why sports fans are a powerful segment to reach. Today, we'll examine the fans themselves a little more deeply.
All About the Modern Sports Fan
While all sports fans share a few key attributes that make them attractive to advertisers — namely loyalty, dedication, engagement, and connectedness — there are many other factors to consider. And they may not be what you expect.
1. They're NOT All the Same.
Despite the fact the stereotypical caricature of a sports fan is likely to be a Millennial or Gen-Xer man, in reality, this audience is far from cookie cutter. For one thing, sports reach across generations; it's fun for the whole family, from younger children right up through Boomers and beyond, especially now that many games are accessible not only as live experiences in person or via radio or TV, but through streaming and recording. Fans also seek out amateur, minor league, and even niche sports as often as mainstream and professional games. Most importantly, more and more marketers leveraging sports stars and programs are breaking through preconceived ideas about demographics and traditional gender roles. Any brand that decides to utilize sports marketing but ignores or excludes women or minorities will miss out on big opportunities.
2. They Want a Raw, Immersive Experience.
Consumers are seeking more integrated, authentic, and transparent experiences in general. When it comes to sports, most want information that extends beyond the score and key moments from the game — they want to learn about players, track insider statistics, and catch exclusive coverage and behind the scenes moments. Similarly, younger generations want to apply the technology and devices that they use for everything else. Whether it's simply streaming games anywhere on their smartphone or checking into their favorite social media outlet for unfiltered, real-time coverage while watching the game at home, these tools allow them to enhance their experiences in unique ways.
3. They're Part of a Group.
Sports are not enjoyed solo. Even if a fan is watching or listening to a game alone, they're very much part of a crowd. They'll engage with friends, family, and other fans near or far, before and after, to share their opinions, compare experiences, and overall, feel heard. And this group dynamic extends before and beyond game time with the great tradition of tailgating, something Missouri brands will be able to tap into in new ways coming soon. Inside Columbia Magazine is creating a special tailgating section that businesses can sponsor to highlight their best tailgate food and/or drink, best places to get your tailgate gear, best places to go after the game, and so on.
How to Make an Impact with Your Sports Marketing
Prioritize Authenticity
Fans don't want the hyper-polished and edited experiences of advertising-centric storytelling. They value real stories, just as they look for immersive experiences. Leverage tools that lend authenticity, like social media. Consider the fact that Twitter has already inked a deal to stream games from the NFL. Twitter is definitely a platform for instant and authentic interactions, and Facebook is another place where your audience is spending considerable time before, during, and after the game. You need to be there, too, and Zimmer can help with your social sports strategy.
Think Beyond Logo Impressions
This isn't to say that you shouldn't add your logo to elements of game day — that's a great way to increase brand awareness. However, content, experiences, and genuine entertainment are incredibly powerful and take that extra step to bring fans closer to your brand. Snickers understands how well this plays with fans: During the 2016 Super Bowl, they teamed up with 49ers star Richard Sherman to directly engage fans during his press conference and share their score predictions.
Partner with Players
Popular sports team members can have celebrity-esque status, even on a local level — they're influencers that catch fans' attention and have already earned their trust. The right kind of endorsement or partnership can definitely pay off. At Zimmer we know how to leverage these types of influencers in effective, creative ways. Think about having your radio spots read by coaches, players, or other key sports figures, or featuring them in your magazine advertising or digital promotions.
Even professional poker has tapped sports players for highly effective campaigns. For Poker Stars #RaiseIt campaign last year, they turned to Miami Heat star Dwayne Wade and Portuguese footballer (that is, soccer) Cristiano Ronaldo. Their campaign was fun, effective, and highly engaging.
Always Put Community Center Stage
Your audience should always be the heart of your strategy, and with sports marketing, there are opportunities to keep community values and interests at the core of your creative. If you're supporting a local high school team, for instance, players and families alike don't want to hear all about your brand. They're showing up and tuning in to participate with the sport and their community — like the thousands of fans who show up for each Tiger Tailgate to get ready for the game, eat, drink, and mingle with friends.
Sports fans present a huge opportunity to advertisers, but it's important to remember who they are and how they engage with the games, teams, and players. The qualities we've outlined and the tips we've provided will help you develop interesting and effective advertising creative.
If you're looking for an exciting sports marketing opportunity here in the Mid-Missouri area, talk with Zimmer about sponsoring the 2018 Tiger Tailgate.