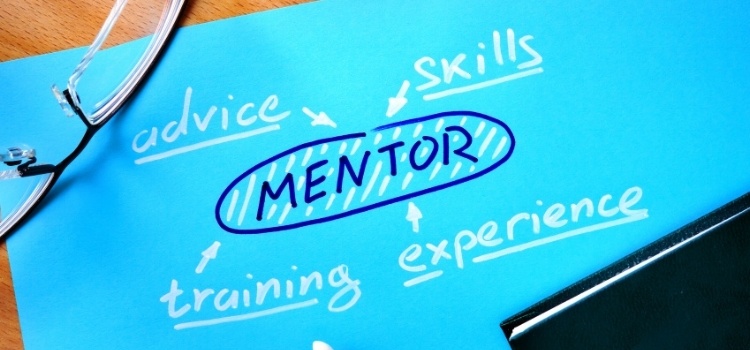 Mentorship can be a huge factor in success and can be incredibly important for people that want to progress in their career. This can be especially true for women or minorities, who typically face more challenges achieving higher roles. That's why we at Zimmer Radio & Marketing Group believe very strongly in the power of mentors. In today's post, we'll explain why you should care about these leaders too.
The Benefits
Obviously, mentorship should offer you benefits when you find the right fit. Here's just a few:
Learning from someone with more experience than you
Gaining access to resources and connections that offer further opportunities to learn
Learning to see your career path in a new light thanks to an outside perspective
Developing new perspectives and insights into all aspects of your industry
Discover new possibilities and career paths you may not have considered before
Being exposed to industry leaders that in turn discover your potential
Having someone to give you unbiased feedback in good or bad situations
Having someone to support and encourage you after a setback because they believe in you
Receiving guidance during confusing times
Being inspired to action and continual improvement
How to Find One
Once you're ready to be mentored, you need to find one. That can seem intimidating at first. You're undoubtedly familiar with some of the leaders in your field — should you approach them? What if you feel like you don't have immediate access to a mentor that can offer what you're looking for? Here's a few tips on finding the right fit and getting your professional development started.
Who to Look For
In most cases, you probably want to approach someone with whom you already have professional contact. Maybe that means a director higher in the chain or one in another department that has expertise and connections that you're interested in. In fact, they don't need to work in your industry, they just need to be someone you respect and admire who has skills you want to learn. Remember that your mentor doesn't need to have constant hands-on contact; rather, it should be someone you can meet with regularly for lunch or coffee in order to talk shop.
Not everyone has easy access to an individual that can help them meet their goals. There are organizations that offer mentorship in different ways. Groups such as Ivy Exec and Mentoring Women's Network exist to help professionals just like you.
A mentor should be a good teacher, and that means that they ought to be ready and willing to spend time with you, not just spew out advice. They should also be respectable and discreet, i.e., willing and able to network you with others while not gossiping about your weaknesses. Most of all, they should be focused on helping you where you want to go, and thus should be honest in both their praise and criticism.
How It Works
While mentorship may start casually, at some point you should at least verbally formalize it by actually asking them to mentor you. This is because it needs to be clear what you expect from them, and they can be clear about what they can offer you. You need to meet regularly, but how often you meet and how often you can tap into their time outside of your meetings needs to be discussed and agreed on.
We Make Professional Development a Priority
At Zimmer Radio & Marketing Group, we know just how hard a career in sales can be, and that sales in media are that much harder. It can be extremely intimidating to have a base salary with bonuses based on success. We recognize that quality employees want a business that contributes to them as much as they contribute to the company, and that it's the lack of this encouragement or growth (rather than salary level or job titles) that drives great employees away. That's why we work hard to create a welcoming, supportive company culture, and it's why we believe strongly in the power of mentors. Here's just a few of the things we feel our professional development can offer you:
It makes you a more valuable asset within your industry. No matter where you are in your career, whether you want to grow in your current job or make yourself more attractive to future employers, mentorship grants broader knowledge and additional skills that ensure you're well rounded. It also proves your dedication to your role, exemplifying the effort you're willing to put into getting a job done right.
It gives you the opportunity for growth. In addition to gaining new skills, it will also network you with still other professionals that undoubtedly have further knowledge to share. They can become valuable resources that you can call on to help with a project or resume, and who may connect you with situations at the right time in your career to let you broaden your professional horizons and certifications.
It keeps you on top of industry trends. Having a mentor — or even more than one mentor — means that you have access to a broader view of your chosen industry, and even where it intersects with other industries. Being regularly engaged in learning ensures that you'll also stay up to date on the way your industry is developing its current tactics and evolving to meet new needs.
It can make you the best in the field. New knowledge, certifications, training, and networking give you the opportunity to become an authority in both your focus of expertise and a variety of different topics.
Now that you understand the power of mentors, it's time to consider mentorship as a key opportunity for professional development. If you're interested in networking with us or finding out what kind of professional development offers available at Zimmer Radio & Marketing Group, contact us today.