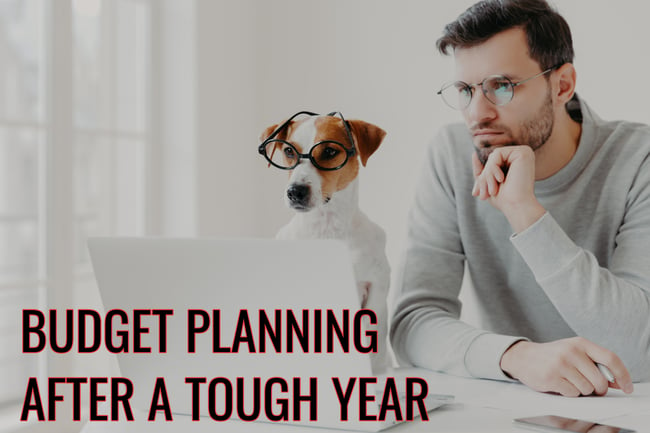 The struggle is real. It's been an "off" year for your business. You are optimistic, but honestly have no idea what the future holds. You knew when you started in business that risk was part of the lifestyle, that there would be good years and there would be bad years. 2020 has upset the apple cart without a clearly defined path back to normal. "Giving up" isn't an option, but the fact is…your expenses currently outweigh your income. How do you decide what to do next…what to cut and what to keep?
As a locally-owned marketing company, we at Zimmer Communications have experienced all the ups and downs of a business' life cycle. In the last 65 years, we've supported countless businesses through the ups and downs of a changing economy. We've learned a lot in that time. Let's look at a few key considerations for business owners who are faced with needing to cut costs that have helped them withstand the downtimes and come out strong on the other side.
What Are Your Costs?
First, look at costs. Carefully and honestly examine your bottom line, look for areas where you can create efficiencies and cut overspending. Take your budget and categorize everything into one of only two areas: "nice-to-have" and "must-have." Nothing is off limits, everything from office supplies and travel expenses to utilities and rent. Make sure there are no sacred cows walking around. If so, it may be time for a barbecue. Sit down with your team and get feedback. You might be surprised at what they'd be willing to give up, or start doing, even in the short term, to get business turned around.
Next, know that an honest review of your costs is good…but will only get you so far. You can't cut your way to business success. Follow that with careful examination of what's making you money. Ask yourself where the revenue is coming from and what you can do to make sure it's in peak condition. Everything from sales people to advertising representatives, you need them now more than ever.
Don't Grab those Scissors Just Yet
Unfortunately, some business owners will grab the scissors and start cutting marketing budgets without so much as a second thought.
In our experience, to cut advertising is akin to giving up. It's a short-term panic-driven response that will kill the long-term success of your business. In our 65 years of business, we've never seen anyone cut their advertising budget and have that business grow over the long haul. Advertising may be the ONLY thing filling your sales pipeline.
So instead of slashing it…evaluate it. Make sure it's effective and efficient.
Talk it Out
Have a candid heart-to-heart conversation with your marketing representative. Be honest with them. They want you to succeed just as much as you do. Talk about what's working and what isn't…and instead of threatening to cut…invite them to come back with strategies and campaigns that fit your current reality. Refine your target audience, focus your messaging and go hard after your goals. Remember the vision you had for your business in the beginning and build toward that vision. When so many businesses sound desperate in their advertising…you remain solid - pushing forward with a plan.
Always remember…a downturn in business NEVER means you have to give up on your dreams. All business ebbs and flows.
What goes down WILL eventually come up. Partner with your marketing team and see it through.
It's not easy…but you CAN do it. You will get through this season and ultimately…be better off for it.
And always remember that, at Zimmer Communications - a fellow local business, we're in business to help your business grow.