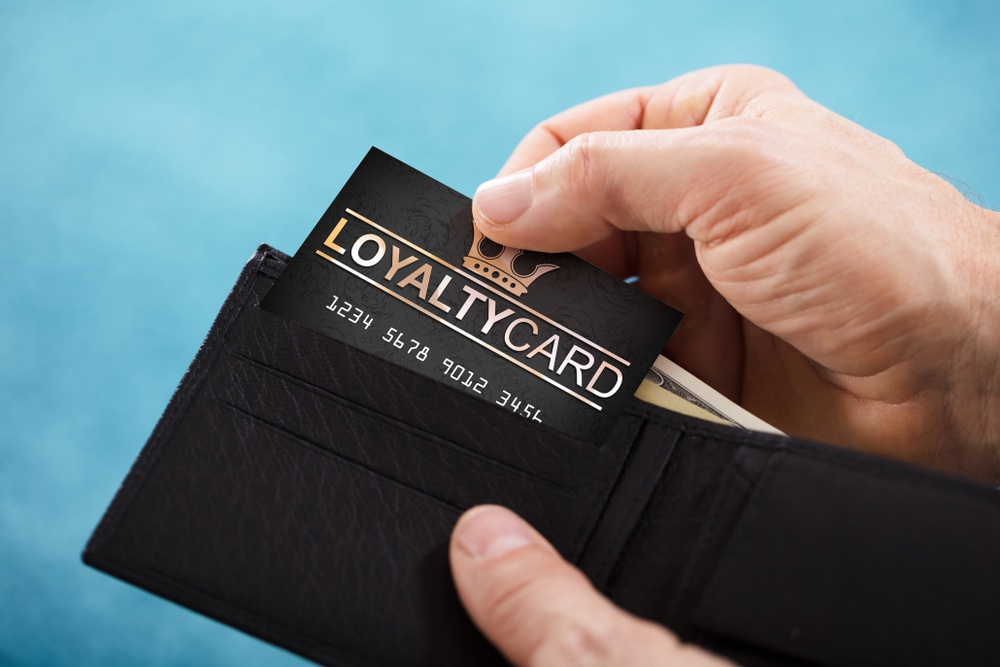 Loyalty programs are strategic marketing tools that give customers a specific incentive to keep coming back. This commonly manifests as a "Fifth visit free" or a "$100 off your tenth purchase" kind of offer. While these deals can definitely help drive foot traffic, the misuse of such offers can also be hurtful to businesses.
Now don't get us mistaken: There is certainly nothing wrong with a longstanding, quality loyalty program. Too often, however, businesses with these types of programs experience frustrating conversations similar to the one below:
Business: "Are you a member of our loyalty program?"
Customer: "Yes, I am. Can you just look me up by my phone number?"
Business: "Sure … Oh, I'm sorry! We don't have that phone number in our system. Do you have the physical card?"
Customer: "Let me check … Umm, no, I don't see it in here. You know what? Never mind. I don't want to buy this unless I get the credit for it."
This instance demonstrates perhaps the greatest downfall of loyalty programs: When customers become more loyal to your program than they are to your business. This is an unfortunate reality that many businesses have come to realize the hard way.
This begs the question: Is it possible to have some sort of loyalty program without causing your customers to transfer their loyalties to the program itself instead of to your business as a whole? In order to determine this, it's important to understand that there are three main types of loyalty programs, some of which may be better for your business in the long run.
Let's dissect the basics, as well as the pros and cons, of the three most common types of business loyalty programs. Determine which one fits best with your business' goals and desired outcomes.
1. Discount/Perks Program
This loyalty program honors frequency by providing customers with a financial incentive. Once a specified amount of purchases or number of visits is reached, the customer receives a reward.
Examples: Nail salons that offer punch cards saying, "Buy five manicures and you'll get the sixth free;" Airlines that promise an "upgrade to first class after you reach 50,000 flight miles."
Pros: These short-term loyalty programs are good for driving repeat business. They generate foot traffic by imploring customers to come back repeatedly in order to redeem their one-time reward.
Cons: As we stated above, consumers often become more loyal to a business' discount program than they are to the overall business. This usually happens because perks programs cause consumers to set unrealistic expectations. After a while, customers assume that they will frequently be rewarded for their dedication, which creates potentially dangerous expectations that cannot always be met. This can commonly lead to future disappointments, just as the previous conversation example illustrated.
So, when do they work? Discount and perks programs will work the best for businesses who can confidently determine the following: "Even if we remove our rewards program altogether, people will still want to remain loyal to our quality products and services and will continue to do business with us."
2. Relationship Program
This loyalty program prioritizes relationships by treating customers like valuable VIPs. The goal of this type of loyalty program is to reward consumers with content, rather than financial incentives. This content can include exclusive information regarding new products and services, educational resources, or any other kind of content that makes consumers feel exclusive and connected.
Examples: Sporting goods stores that send emails educating consumers about the best kinds of running shoes; Interior design companies that share Facebook posts providing practical advice on popular paint colors.
Pros: These types of loyalty programs are designed for the long haul. They reward customers with relevant information that keeps them connected and meets them where they are (email, Facebook, Instagram, LinkedIn, etc.). They cause consumers to feel like VIPs who are receiving exclusive content that is not available to the masses.
These programs also position businesses as industry experts who want to educate the public, rather than simply sell themselves. Because of this, customers who are a part of these programs are usually more loyal to the business than they are to the program itself. Additionally, relationship programs are highly likely to produce repeat business, as well as quality referrals.
Cons: Usually, there is some sort of a barrier to entry associated with this type of loyalty program. Participants are required to sign up via email or must "like" a Facebook or Instagram page to stay connected. However, there is an upside to this barrier of entry: The members of these email databases and social groups will be highly qualified leads, as they have made the conscious choice to be a part of the program.
So, when do they work? Relationship programs work best for businesses who are willing and able to produce and distribute content to their databases of followers. This takes more effort than a simple punch card program, but a customer base full of educated, connected, and loyal customers is well worth it.
3. Membership Program
This loyalty program commonly requires a fee for being a member. In exchange for "membership dues," businesses deliver exclusive content, perks, and amenities.
Examples: Amazon Prime requiring a monthly fee in exchange for free two-day shipping on certain items, as well as exclusive video content; Clothing companies requiring a yearly fee in exchange for occasional freebies, as well as exclusive shipping rates.
Pros: These loyalty programs are set up for long-term use. As with relationship programs, customers belonging to a membership program are highly engaged, but even more so since they are paying dues to be a part of the program. Membership programs produce extremely dedicated customers whose loyalties lie with the business rather than the loyalty program. These types of programs also significantly increase the chances of repeat business and quality referrals.
Cons: It goes without saying that some consumers may be turned off by these programs' membership fees. However, as with relationship programs, the advantage to this fee requirement is having a customer base that is highly engaged and fiercely loyal.
So, when do they work? Membership programs work best for businesses who are decidedly committed to providing perks and incentives that justify a fee requirement. Again, this takes more thought and effort than a discount program, but the results from this more exclusive set-up will be higher quality.
Loyalty programs are useful business strategies that, when used correctly, can cultivate highly devoted customers and cause repeat business. None of the above types of programs is bad per say, but it is important to determine the overarching goal of any loyalty program before committing to one.
Is your business using any of the above loyalty programs? If so, are you using the one that most closely aligns with your goals and desired outcomes? Take inventory of your loyalty-producing strategies today and determine to use a program that will help, not hurt, your business in the long run.
Adapted from "Do Loyalty Programs Really Create Loyalty," by Shep Hyken.