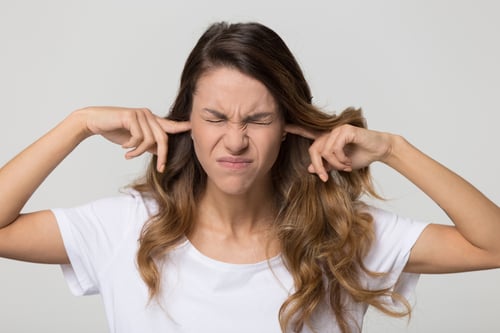 There are some songs I used to hate in the 80s. Or maybe I didn't "hate" them per se – I just got tired of them. I wasn't a big fan of Journey, for example. Seems like "Faithfully" played every day, all day, everywhere I went. Couldn't get away from it. Now, 37 years later, when that song gets played somewhere and I'm there to hear it, I have to stop whatever I'm doing to enjoy it. Could it be that Journey is like a fine wine and just got better with age? More likely, it was always good and I just appreciate it more now.
Either way, no doubt part of what makes that song so appealing decades later is the familiarity. All the memories and feelings I can associate with that song instantly flood back as soon as the first few notes of the piano pulse over the airwaves. I still know all the lyrics just from hearing it over and over 37 years ago. Auditory recall is a powerful thing. Some of the songs being played today may not appeal to me now while they're brand new… but somehow I'll probably love them in another 30 or so years because they'll be familiar when all the new stuff isn't.
In the radio business, we like to say it's right about the time our client is start to get sick of their ads that the ad is beginning to work.
Repetition builds familiarity. Familiarity builds affinity. Affinity builds trust.
Your radio commercial is an unfamiliar tune to the audience's ears the first time it's played. It may not even register much the second or third time. A lot of research has shown, however, that by the third, fourth, and fifth times a listener has been exposed to your message, they've begun to absorb and retain the content. If the content is clearly communicated and addresses the listener's need… that's when the magic happens. At that point, response begins to compound.
Now, unlike a song, you can't literally play the same exact commercial over and over for years on end. You have to periodically change your message to keep it fresh and relevant. However, you CAN keep the theme, or style, consistent so listeners recognize your brand. That can include those elements such as the music, the voice, the tagline/slogan, the audio signature, etc.
A perfect example of this is the Motel 6 ad campaign. It has been running since about the time that Journey song became a hit. All these years later, the campaign sounds exactly the same as it did over 30 years ago – it's still Tom Bodett doing the voice of the ads, they'll still "leave the light on for ya" and it's still that same charming fiddle music playing in the background. Only the story they tell changes. They're still winning awards for those ads. As a kid hearing them in the backseat of my parents' car, I never would have suspected they would still be running when I was driving my own kids around. Just imagine… at what point might Motel 6 have gotten SICK of THEIR ADS??
Repetition and the right audience are a powerful combination.
Play your commercial often enough, you'll see an increase in the number of customers coming to take advantage of what your business has to offer. If you start to get sick of it, smile… it's starting to work. If you're still not convinced, or you're worried about "listener burnout," talk to the experts at Zimmer Communications; we can explain what frequency works best – and we've got many solid examples of how repetition and consistency have grown our clients businesses further than they could have imagined.