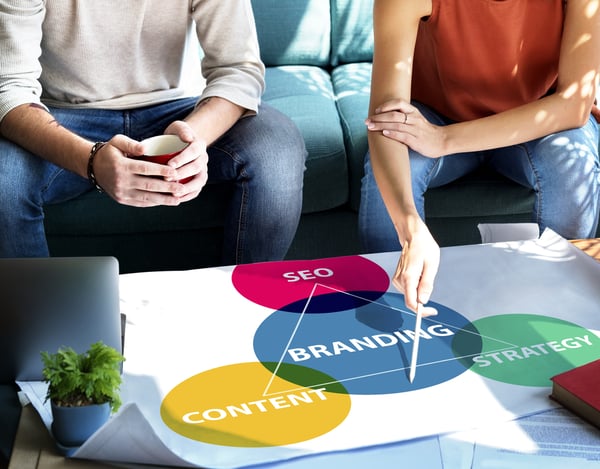 So, you've put a logo together and slapped a few bullet points down on paper. Does that count as a brand strategy? Not really. Business owners should know why they choose certain strategies, and they should make a detailed outline of what their strategies will be.
The more detailed you are in your branding strategy, the easier it will be to succeed when you execute those strategies.
Here are three things every brand needs to define:
What is your brand's objective?
Who are your customers?
How does your brand define long-term success?
Knowing the answers to each question will help determine what your goals should be, how you should approach your customers, and how you'll track results and ROI.
In addition to having a solid strategy, here are a few more steps you can take to help build your brand:
Define Your Brand
Review the product or service your business offers. Pinpoint the space in the market it occupies and research the needs and concerns of your customers. Your brand character should promote your business, connect with your customer base, and differentiate you from your competitors.
Aim to Build Long-Term Relationships with your Customers
Never raise expectations that result in broken promises. You should create trust with honest branding - be very clear about who your company is and be true to the values that drive it every day. Keep in mind that consumers will associate your image with how your brand is portrayed. Be consistent in your look, and your message, because people will come to trust what you say. When people trust you, they'll do business with you!
Be Bold and Stand for Something You Believe In
Big brands are encumbered by large layers of bureaucracy, preventing them from being flexible and reacting to the ever-changing needs of their customers. Those layers of decision-makers can make it hard for them to be daring with their branding. As a small business owner, you are able to control your own message, your image, and the way customers view who you are. This is and will always be a big advantage for small businesses when it comes to marketing.
Building a solid brand is both easy and complex. But, if you take the time to do things right from the beginning, you'll enjoy the fruits of a much more effective and powerful marketing campaign! If you need help in this area, Zimmer Communications is ready to craft a compelling campaign, just for you!